Da Silva sets sights on Olympics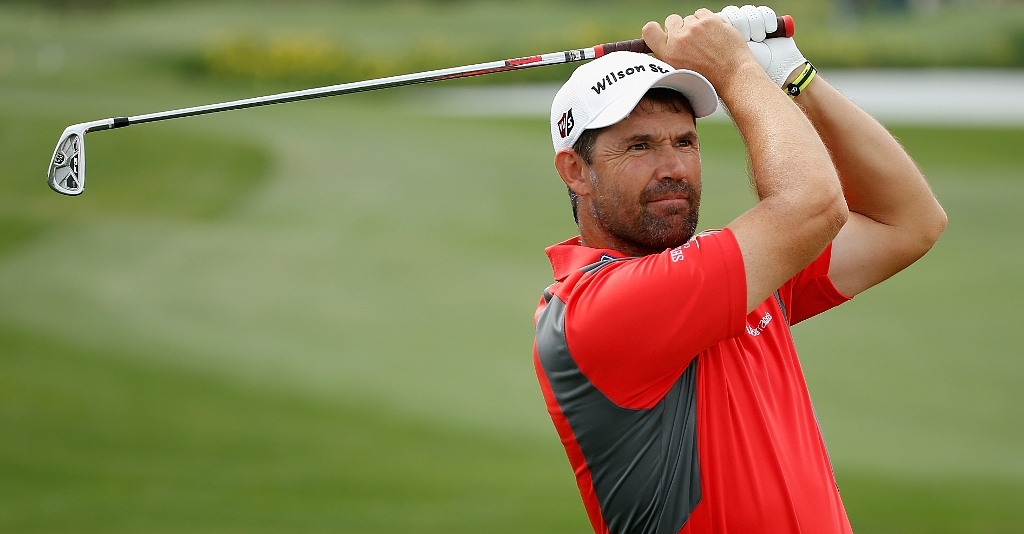 Adilson da Silva who plays his golf out of South Africa, is planning to qualify for Brazil's World Cup and Olympic teams.
Adilson Da Silva, a Brazilian native who plays his golf out of South Africa, has announced plans to qualify both for his country's World Cup and Olympic golf teams.
He did this on Friday immediately after winning the Vodacom Origins of Golf at Sishen Golf in Kahtu in the Northern Cape.
Da Silva closed with a 68 to finish on 10 under par, two strokes clear of Allan Versfeld, but it took all of his experience to hold on during a challenging back nine.
With five birdies in his first eight holes – including a 40-foot putt for birdie on the seventh and a chip-in for birdie on eight – Da Silva seemed to be well ahead of the field and under no pressure whatsoever.
"I couldn't believe some of the putts I holed on the front nine," he said. "You get into a frame of mind where all you can see is the target. But then the back nine was a complete disaster."
Actually, it began with a bogey on the ninth, which first unsettled him. He birdied the par-five 11th, but then double-bogeyed the 12th following a bad drive. At around the same time he was put on the clock by the referee. "That did affect me. I started hurrying and lost my rhythm."
A three-putt for bogey on 14 suddenly drew him right back to the field and only one clear of Versfeld.
But he composed himself and birdied the par-five 15th, holed a vital 12-footer for par on 16, and then birdied the short 17th to secure the win.
"I'm very relieved it's over," he said.
The victory is perfectly timed as Da Silva flies out to the Asian Tour this weekend, where he will compete in two tournaments in Singapore and Macau.
Then he travels to Venezeula for one of the World Cup qualifying tournament where he hopes to help Brazil make it into the World Cup.
"It's the first time I have had the opportunity to represent them," said Da Silva, who is Brazil's leading player on the world rankings, but who needs to play in the qualifier to decide which country will represent South America.
"I haven't really been in contact with them in the past, but we've started corresponding now.
"I hope I can do it for them. They've been working so hard for the 2016 Olympics. I think it's going to be great and it would give me a lot of pride to be successful there."
TOP 10 LEADERBOARD
Scores (RSA unless specified)
206 – Adilson da Silva (BRA) 71 67 68
208 – Allan Versfeld 70 70 68
209 – Desvonde Botes 72 69 68
210 – Bryce Easton 70 73 67
211 – Jean Hugo 68 76 67
212 – Jaco Ahlers 71 73 68, Bradford Vaughan 74 69 69, Louis Calitz 68 72 72
213 – Lindani Ndwandwe 76 69 68
214 – Steven Ferreira 71 73 70, Alan Michell 68 78 68, Willie van der Merwe 69 71 74, Ulrich van den Berg 68 71 75