CRICKET SCORES DON'T WIN GOLF CUPS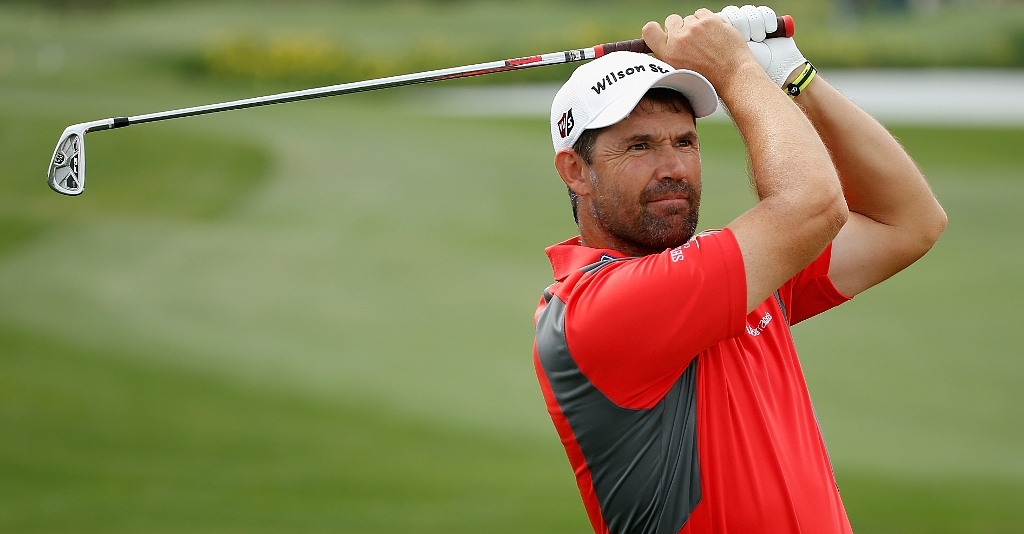 Harry The Hat played in the annual media tournament after the Mercedes Championship. Here's his personal account
It's Monday morning and time for the Media Golf Tournament at the Plantation Course
I've lost two balls off the first tee and I'm stuck in the rough looking for my third ball while my three scratch playing partners are waiting moodily to play their approaches.
I look behind and groups are congregating on the tee as everything backs up.
Then I woke up. It was only 4.12am. and tee-off was not for another three hours.
Yes I am little bit nervous. Some of the world's best golfers have struggled to break 80.
The greens staff have left the Sunday pin placements and the greens haven't been watered overnight so it is a true test of golf. And Considering that I've played only three holes in the last four months, you might say I'm a little rusty.
Last year it was windy, the rain poured down and by the second hole we were completely soaked.
This year the forecast is no better. We gave up after a brutal twelve holes on greens which were unputtable. To say the confidence took a dent is an understatement.
Armed with my swing thought (swing it slow) I met my playing companions, Jason Sobel from ESPN and Ed Sherman from The Chicago Tribune.
Jason plays off twelve. I've convinced him to give me a few shots and the money is down.
It's a shotgun start and we are off the brutal 500 yard plus par four seventeenth. You can immediately see how important length is as I've still got 252 to go over a ravine for my second.
I've no choice to lay up whereas Jason has made it down the hill and has only 170 yards to go. His iron shot goes over green though and catches the road. A wedge and two putts is enough for me to get first blood.
Again Jason gets the roll down the hill and I'm forced to lay up while he is on the front in two. Fortunately the putter is working and I holed a thirty foot putt to win the hole. Two up after two.
Its 7.45 and the refreshment angel has arrived but disappointingly she doesn't have any Bloody Mary.
Same old story on the first hole (our third) as Jason out drives me this time by 260 yards, but he shanks one into the bushes and a double bogey is good enough for victory.
A howler on the par three second sees my lead fall to just two. First in the bushes, third buried in rough, fourth in bunker, fifth on green, three putts. You know sometimes when it goes wrong it just goes totally wrong. But hey it's the most difficult hole on the course!
Time to check out my bouncebackability.
A poor drive but a great five wood just short of the green keeps me in the hole. My fourteen footer for par just slides by on the top side. These greens are very difficult to read with a mixture of slope and grain, but I'm three up.
Bombed a drive on the fourth whilst Jason finds himself short and in the rough. At this point a walker comes past striding up the fairway – it's Nick Faldo.
Under pressure Jason tops his next, but while Faldo waits to cross the fairway ahead Jason draws a beauty round and onto the green which gets a second glance from Faldo who strides off.
Halved in bogey. Par still proving quite elusive in fact we've only had one between us.
I've got 132 yards for my fourth on the par five, straight over the ravine with the pin tight right and nowhere to hide. I'm thinking about what Geoff Ogilvy said; 'it's really close to being a piece of land that you maybe shouldn't have a golf course on.'
Trust your yardage and trust your swing – into fourteen feet. I get a shot so bogey is good enough to go four up.
You know some holes you hate and never mind how much you try to put a positive mind set on it the hole still gets you. That's the sixth. A bit like Vijay and the thirteenth – the only hole here where he has had a stroke average over par for last four years. Three up.
We're both three off the tee trying to hit it too hard on a five hundred yard par four. You've got to be long here. Ends up a half.
On the eighth my playing partners have hit into sixteen and fourteen feet. There is always a bit more pressure when your partners have gone close. I hit my best strike of the day, absolutely pure but it doesn't cut. O.B. Oh Dear. Two up.
It's a long way uphill for the second to the par five ninth. In fact no player made the green in two on day three of the tournament. A couple of poor strikes but a very good up and down from the bunker results in a half.
Best drive of the day. Just forty yards short of the green in left rough. The ball can really sit down in the Bermuda rough making it very difficult to progress. Jason has found his on the other fairway. Three putts and I've slipped to one up.
Next comwes the shortest hole on the course at 145 yards. Picked the wrong club. Always a problem when playing par three's on courses you don't know that well. Chipped to eighteen feet. Made the putt. At last a par. Two up and time to celebrate.
Its 11am. when the drinks lady comes round for the fourth time its only fair to succumb to the first cold beer of the day.
I can't drive the twelfth like J.B. Holmes who hit it 429 yards only because there is no wind. Fortunately neither can Jason. Half.
On thirteenth I hit five wood off the tee for position but I'm still left with 220 to an uphill green which is more like 240.
Three wood off the deck comes up just short but it ends up good enough. Dormie three. The yardage book is almost useless and one can see how vital experience is on a course like this.
An up and down for bogey at 14 is enough to seal the match, the money and the Mai Tai.
Finished the last two holes very well as got my driving back on track. Two three woods left me 150 but came up a club short on the par five fifteenth.
Sixteen – and I missed a fourteen footer for par, but it was better than the 12 I took last year.
A score resembling something like an England batting innings is not good enough to win the tournament's first prize, but I'll be back and better next year.