Creamer seeks major glory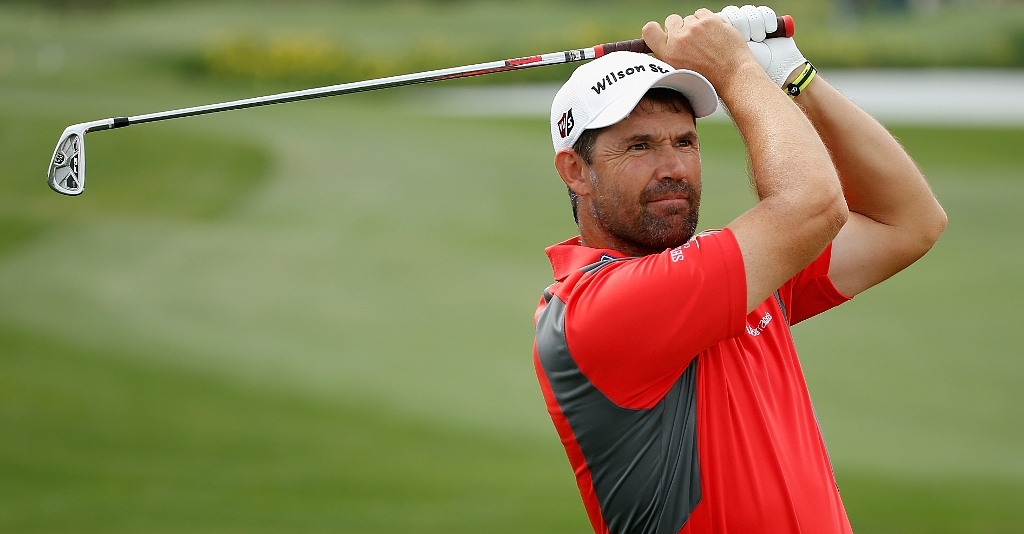 Paula Creamer has eight career titles and is the top ranked American in the world. But the Pink Panther is hungry for a major.
If, at the beginning of 2007, you had been told that seven of the next eight Majors in the ladies game would be won by first-time Major-winners, Paula Creamer would have featured pretty high on your list of likely champions.
And yet she is still seeking that first win, stuck with the unwanted title of "Best Player in the World to Have Never Won a Major".
A Californian native she is desperate to play well in the year's first major, the Kraft Nabisco Championship, which gets underway at Rancho Mirage on Thursday and she'll certainly have plenty of support from family and friends in the galleries.
Creamer's career has never lacked acclaim or publicity but somehow she is always under-estimated or over-looked.
She's the highest ranked American golfer and yet Michelle Wie has the biggest contracts.
She loves fashion and has her own range of sunglasses yet Natalie Gulbis has the glamour stakes tied up.
She's young and successful, but Ji Yai Shin and Yani Tseng are younger and have bigger (i.e. major) wins.
She's also a multiple winner, yet pales in comparison with Lorena Ochoa and Annika Sorenstam.
If that final point seems a little ludicrous – why compare Creamer with two of the greatest-ever stars of the women's game – there is a reason.
Because at the age of 22 Creamer has eight career wins and that total is more than Ochoa, Sorenstam and the American Beth Daniel had won between them at the same age.
And why include Beth Daniel in that sentence? Because she was the last American to top the world rankings, an achievement Creamer wants to emulate every bit as much as winning a major.
"I don't want to just get there," Creamer said about becoming number one in the world. "I want to stay there for a while. I don't want to come and go. I've thought about why there hasn't been another American number one. It's difficult to say why. We just have to work harder."
Working hard is exactly what she has been doing over the winter; looking to strengthen her muscles in the gym and hone her short game in the Florida sun after she purchased her first house in the Isleworth golf community near Orlando.
The first of those aims – the gym work – was designed to help with the one flaw in her game.
Beth Daniel, not just the last American to be the world's best, but also the next Solheim Cup captain, has looked closely at Creamer's game.
"What's stopping her from being a dominating player is her length," Daniel explains. "She can't overpower the par fives."
"I realise I'm not a long player, I know that," Creamer says. "I'm getting stronger, my body is still changing with all my workouts, but that doesn't happen overnight. So I looked at what I can improve and it's definitely my short game. I can always make one more putt, and one more putt per round can make a huge difference."
In moving to Isleworth, Creamer gained a useful neighbour in that regard – Tiger Woods.
"It's amazing how much Tiger works on his short game," she says. "But when you think about it, a flop or a bump-and-run is a shot you may rarely hit, but you need to be comfortable with it when the time comes."
Creamer has always been a smart player. Unable to over-power a course she has relied on manipulating her ball around it. In observing Tiger's game she has also followed the example of Annika Sorenstam whose friendly rivalry with Woods fuelled much of her success.
In the US Open at Interlachen last year Creamer played in the final group on Sunday knowing that Ochoa and Sorenstam were not in contention. It was a golden opportunity which she blew after taking two costly double bogeys.
"That Sunday night wasn't the best of nights," she said. "I just let it go. The double bogey on the second hole, that was sloppy. It definitely helped, though. It was the first time I ever played in the last group at the US Open."
"My favourite word is patience. Everybody dreams about winning the US Open and I got wrapped up in it and I didn't think about the things I should have thought about. I truly know I got in my own way. I learned how to realise next time I am in that situation what to do."
Creamer is a tough cookie. For much of 2006 she played with a wrist injury, doggedly refusing to bow to the severe pain.
In the end-of-season ADT Championship last November she had a chance to pass Ochoa and top the LPGA money list.
Chronic stomach problems meant she had to visit hospital between rounds. Victory proved beyond her but in battling to third place she once again proved she is no quitter.
"I want to have a chance to win every time," she says. "I've learned a lot about what it takes to put yourself in position and finish it. But I've also let a lot of tournaments go. In my mind, I should have won more than eight times in my career."
Ahead of this week she said: "I think if I get one major there will be many more to come. I can't force it. Play solid, play hard. The course needs you to hit the fairways and that suits me."
In those eight majors since the start of 2007, Creamer may not have won but she has made the top 10 on five occasions.
The Pink Panther is getting ever closer.