Creamer edges Webb; Kerr wins big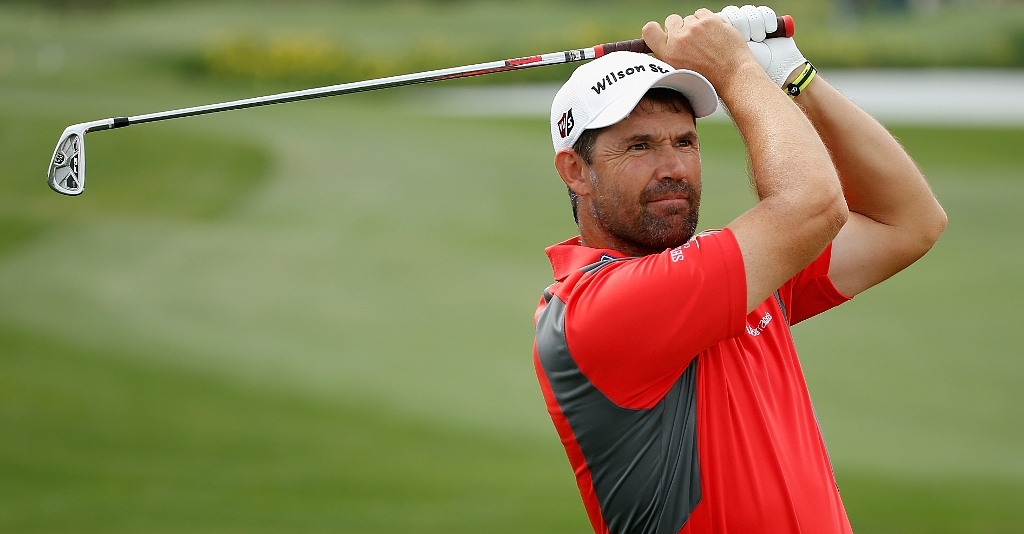 Paula Creamer won her good friends duel against Karrie Webb at the Sybase Match Play – but it wasn't easy.
Paula Creamer won her duel of good friends against Karrie Webb in Friday's second round of the Sybase Match Play Championship – but it wasn't easy.
After a battle that waged all the way to the end, Creamer finally edged the higher-ranked Australian 1-up as she joined the five other Americans who went through to the last 16 – perhaps bolstered by the Solheim Cup practice matches they had played in on Monday.
Along with Creamer, those who went through included Cristie Kerr, who had the biggest win of the day, Michelle Wie, Stacy Lewis, Angela Stanford and Brittany Lang.
"I think it's awesome," said Wie, who rallied from two holes down with five to play to beat Anna Nordqvist of Sweden in 20 holes.
"I think it's kind of funny because we had our 'sweet 16' (top 16 US players) practice session and we all kind of played matches against each other, so it's pretty interesting."
The Americans will find it tough going from here on in, though, as most of the leading seeds made it through.
Top-seeded Na Yeon Choi of South Korea, world No. 1 Yani Tseng of Taiwan, No. 3 Suzann Pettersen of Norway and No. 6 seed Ai Miyazato of Japan were some of the prominent names among the winners as seven of the top 10 seeds won their matches
Only one American is guaranteed a spot in Saturday afternoon's quarter-finals, the winner of the all-American Creamer-Lang match on Saturday morning.
Kerr, the No 3 seed this week, was the most impressive US player on Friday. She crushed Spanish rookie Belen Mozo 7-and-6 in winning.
seven straight holes from the third.
Kerr is taking nothing for granted, though.
"You never know what's going to happen so you just try and keep your foot on the gas," Kerr said. "I never heard anybody apologize for winning by a big margin."
Kerr will next face Kyeong Bae of South Korea, Wie will play Sophie Gustafson of Sweden, Lewis is paired with Pettersen, and Stanford will play Meena Lee, who knocked out World No. 2 Jiyai Shin in the first round.
Wie, the No. 9 seed, rallied from 2-down to tie the match with back-to-back birdies at Nos. 13 and 14. She had a chance to win the match at the 18th, but her downhill 5-foot birdie putt never touched the hole.
She eventually won it at the 20th where Nordqvist, who had made a bogey, conceded a par putt after Wie just missed with a birdie putt.
Miyazato was a 3-and-2 winner over Han Hee-won of South Korea and in some of the other results, American Stacy Lewis defeated China's Feng Shan-shan 3 & 2, Brittany Lang upset No. 7 seed Kim In-kyung of South Korea 3 & 1, and Angela Stanford posted a 5-and-4 win over American compatriot Wendy Ward.
"I just feel like I am not giving a hole to an opponent," Stanford said. "I'm OK with somebody making a birdie on me or whatever, but I get frustrated when I make a bogey or double."
Defending champion Yoo Sun-young of South Korea was upset by Canada's Alena Sharp 2 and 1.