Crane pips Davis in roller coaster ride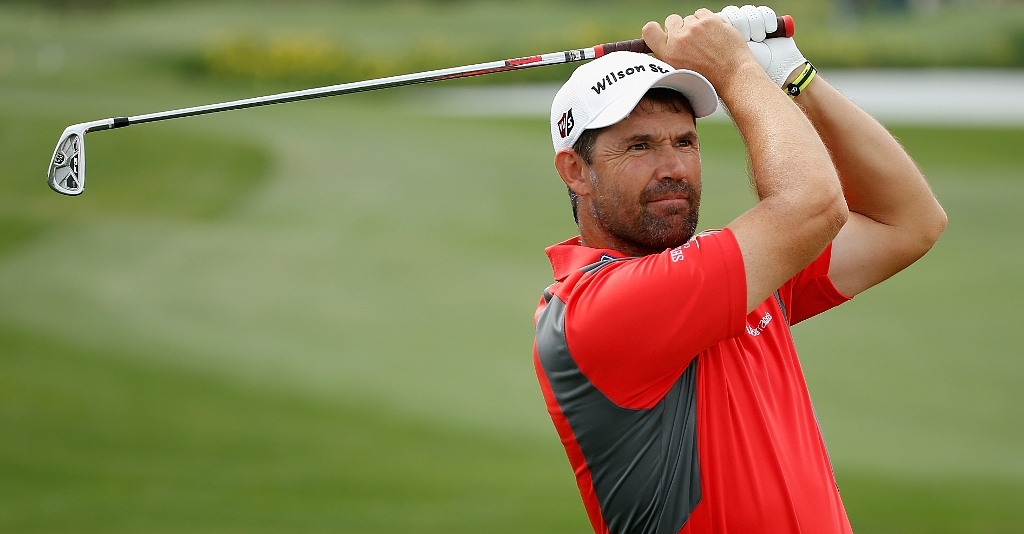 Ben Crane's dramatic rollercoaster ride in Sunday's final round of the CIMB Asia Pacific Classic saw disaster turn into victory.
American Ben Crane's dramatic roller coaster ride in Sunday's final round of the CIMB Asia Pacific Classic saw disaster turn into victory at the The Mines Resort & Golf Club in Kuala Lumpur, Malaysia.
After looking as if he had blown his chances with three bogies in a row from the 12th coming down the final stretch and handing the lead to Scot Martin Laird, the overnight leader put himself straight back into contention with what he described as a "unbelievable" drive on the par four 15th that left him with a six foot putt for eagle.
The eagle put him back in sole possession of the lead – but not for long on this dramatic day of ups and downs.
England's fast-finishing Brian Davies, playing ahead of Crane in the field, next joined the American in the lead at 17-under after storming home in 66 and was keeping himself warm for a play-off when Crane, one of the game's better putters, stepped up and calmly nailed a 10-footer for birdie on the last green for a hugely emotional, one-stroke victory.
Crane jumped high in the air after his closing 69 had given him his historic win and a million dollar pay-day in the PGA Tour's first-ever stop in Asia, wildly pumping his fists and seeming close to tears as he bear-hugged his caddy.
"This has been a really special week, from the time we arrived till now," ," said Crane, who ended the week on 18-under-par 266.
" I had a great opportunity with that putt (on 18) which I'll always remember. I was so nervous and I was just praying. I just wanted to hit a good putt and to see it go into the hole so it felt so good when it did.
And that disasterous string of three bogies from the 12? How did he feel about them?
"I decided to regroup and not get ahead of myself. I knew I was still in the tournament. Then I hit an unbelievable shot on 15 with my driver and that kind of turned things around. It was an exciting turnaround.
"That was an unbelievable finish," said Crane, who has won three previous PGA Tour titles and, because this event was co-santioned, he will also be able to claim an Asian Tour win as well.
Davis had the large and enthusiastic galleries on the edge of their seats with his glorious finish.
The Englishman, the last man to get into the CIMB Asia Pacific Classic, Malaysia, could only tip his cap to the champion at the end of the day.
"I played good all week and kept myself in the hunt. Finished strong but it just quite wasn't good enough. I am quite disappointed," said the Englishman, who is still searching for a first PGA Tour victory this season.
"I missed a short putt on the par four 15th (for bogey) which was a big error there. But I managed to dig deep for birdie, eagle, birdie finish and thought it might just be good enough to get me into a play-off. But congratulations to Ben. Hopefully I'll get my turn next time."
Donald, now World No 8, rued two poor tee shots which cost him a chance of winning the CIMB Asia Pacific Classic, Malaysia. "I gave it my all out there. I pulled my tee shot slightly on nine as I was being aggressive with my three wood and I couldn't find my ball among the trees. I made seven there which was disappointing and my bogey on 15 wasn't very good either," said the Ryder Cup star.
Singapore's Mardan made it a birthday to remember by picking up US$237,500, his biggest payday of his career. "It's is a good birthday gift but I'm a bit disappointed with my putting. I couldn't hole any putts but I was solid from tee-to-green," said Mardan, winner of two Asian Tour title
Els lived up to his star billing with four closing birdies to finish in a share of fifth place on 270 and re-ignite his bid to finish as the PGA Tour's leading money winner in 2010.
He was lavish in his praise for CIMB for putting on a stellar show in the inaugural year.
"Everybody, the setting, the sponsor, all of them got involved. It was a great success. I think from now, they can take it to the next level and you know. Tt's a sign for the bigger names to come from the US Tour. In time, I think everybody will eventually come, I think even Tiger (Woods) and Phil (Mickelson)."
On his own game, Els said: "Today, from tee to green, I was on fire. I don't think I missed a green all day. I had many opportunities on the front nine and kind of got frustrated around the turn but obviously my finish was good," said the Big Easy.
Australian number one Robert Allenby, who tied with Els, posted the best score of the day – a 64 that took him to 14 under par.
Kim closing on Japan Tour Monery list
Kim Kyung-tae closed in on the Japan Golf Tour money title after the Korean resisted a final-rond charge from Ryo Ishikawa to win the ABC Championship.
Kim carded a bogey-free 69 at ABC Golf Club to finish 13 under par for the tournament and one stroke ahead of Ishikawa.
The Japanese teenage star fired six birdies in his five-under 67, but a three putt for par at the 18th saw Ishikawa miss the chance to force a play-off.
Katsumasa Miyamoto collected eight birdies in his 65 to tie for third with Toru Taniguchi and Tetsuya Haraguchi – who both signed for 68s – on 11 under par.