Course record gives Piercy the edge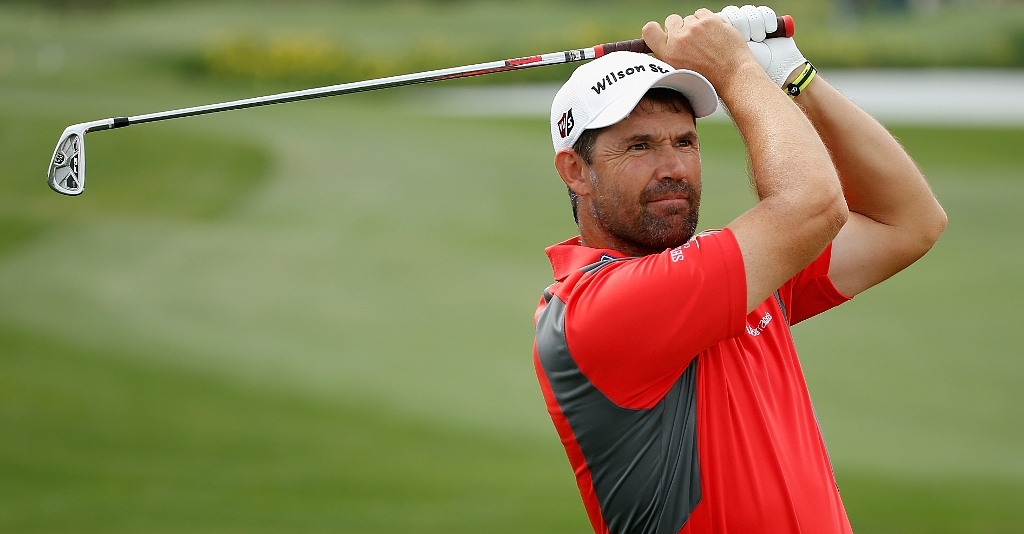 Scott Piercy fired a course record 11-under-par 61 at the Reno-Tahoe Open on Saturday to lead by two shots.
Scott Piercy fired a course record 11-under-par 61 at the Reno-Tahoe Open on Saturday to lead by two shots.
Piercy leads fellow American Josh Teater by two at Montreux Golf & Country Club, while a group of six players are three shots back – Americans Pat Perez, John Merrick, Blake Adams and Chris Riley, and Australians Steve Elkington and Nick O'Hern.
Two more Americans, Steve Flesch and overnight leader Vaughn Taylor, are four shots off the pace, tied with first-round leader, and Englishman, Brian Davis.
But the day belonged to Piercy, who vaulted 44 positions up the leaderboard with his stunning third-round performance, four shots better than any other golfer could manage on the day.
Piercy carded an incredible eight straight birdies between the second and ninth holes, and then made two more on the 14th and 15th.
A lone bogey came on the 17th, though he bounced right back, finishing off with a superb eagle on the 18th hole.
Considering that his opening two scores were reasonably sedate rounds of 72 and 70, Piercy's course record on Saturday was all the more remarkable.
"It was fun to see the ball go in the hole," he said. "The first two days were kind of frustrating because I hit it well and didn't see a whole lot go in.
"I told my caddie yesterday, if I can keep hitting it well and get a few balls to go in the whole we might do something special.
"I didn't think it would be this, but I'll take it when I can get it."
Saturday lived up to its 'moving day' reputation, as a number of overnight leaders fell away, and a number of others followed Piercy's lead in moving up the leaderboard.
Vaughn Taylor, the second round leader, could do no better than an even-par 72 to fall into a tie for ninth, while second-placed-after-two-rounds Will Mackenzie disappointed by following up rounds of 67 and 69 with a 74.
Teater, who lies closest to Piercy, moved up 12 places himself thanks to a 66. He made successive birdies on the the final two holes to life himself into second.
Pat Perez, one of those tied for third, was another big mover, as his round of 65 lifted him 31 places up the leaderboard.
Making the turn at level par, he lit up on the back nine, birdying 10, 12 and 13 before eagling the par-four 14th, and making two more birdies on 17 and 18 for an inward 29.