Course record for Nocera in Portugal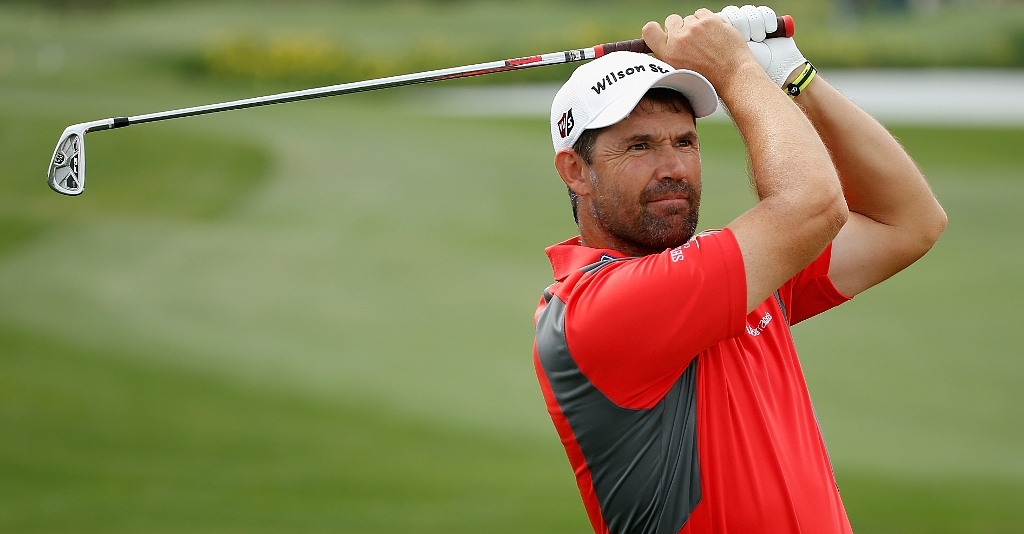 Gwladys Nocera shot a course-record 64 on Friday to take a two stroke lead in the ISPS Handa Portugal Ladies Open.
Gwladys Nocera shot a course-record eight under par 64 on Friday to take a two stroke lead after the first round of the ISPS Handa Portugal Ladies Open.
The 35-year-old Frenchwoman had six birdies and an eagle on the CampoReal Resort and Spa course north of Lisbon, where she is targeting her 11th Ladies European Tour title.
Nocera took a putting lesson with her coach Olivier Léglise over a video-link on Skype at the beginning of the week and credited her round on improved putting.
"I have a big putting carpet and I put it in my living room. I put the camera on and we just worked on it," she said.
"When you shoot that kind of score you don't make many mistakes and I putted really well. Last week I struggled with my putting and I saw my coach; we worked on it and it's getting back into shape."
South Africans Ashleigh Simon and Stacy Lee Bregman were in joint second with Australian Sarah Kemp, who opened with a 66 in the scorching sunshine.
Kemp carded five birdies, one bogey and an eagle in her round. Simon, the 2007 Catalonia Ladies Masters champion, who turned 22 on Wednesday, had eight birdies and a double bogey on the par-three fourth hole after pulling her tee shot left a little.
Simon said: "I played really nicely and struck the ball well. Unfortunately I had a double bogey on the fourth hole and that crept up on me but managed to get those shots back and finish six under."
Bregman had four birdies and an eagle at the par-five fifth hole and said: "I missed out on the last two holes and made pars not birdies, but I played really well today. I holed good putts on 10 and 14 but was hitting it close to the hole all day. There's a lot of elevation on this course and it's quite a work out with some of the hills. I think it's a really good golf course; it tests everything and you've got to think you're way around."
Sweden's Louise Stahle, Belen Mozo of Spain and Italian Diana Luna opened with 67s to be a shot clear of 11 players including last week's Turkish Airlines Ladies Open champion Christel Boeljon of the Netherlands.
England's Laura Davies shot a three under 69 despite feeling that the course didn't suit her swashbuckling style of play.
The 79-time tournament champion, suffering with hay fever, said: "It's not my sort of course that I would choose to play because it takes driver out of my hands and I think my advantage is my driver. But on the other hand, you've got to think you're way around some courses and this is a very clever course."
Becky Brewerton was five under par after 16 holes in her round but dropped three shots on the last two holes as she struggled with a foot injury and signed for a 70.
Meanwhile, Australian Karen Lunn was disappointed with her opening 71. She said: "I was three under through 13 holes obviously with a couple of par fives left so you're thinking, 'Maybe I can shoot four or five under.' I left a couple out there and got a couple of bad bounces over the last few holes, but I got a couple of good ones on the front nine.
"That's golf; so you just have to live with it. I'll go do some practise and I'll need to shoot a really low one tomorrow to have any chance on Sunday. I haven't shot myself in the foot but I would have liked to have been a couple better."
The second round commences at 8am on Saturday and Nocera tees off at 1.50pm.