Couples splits up Woods and Stricker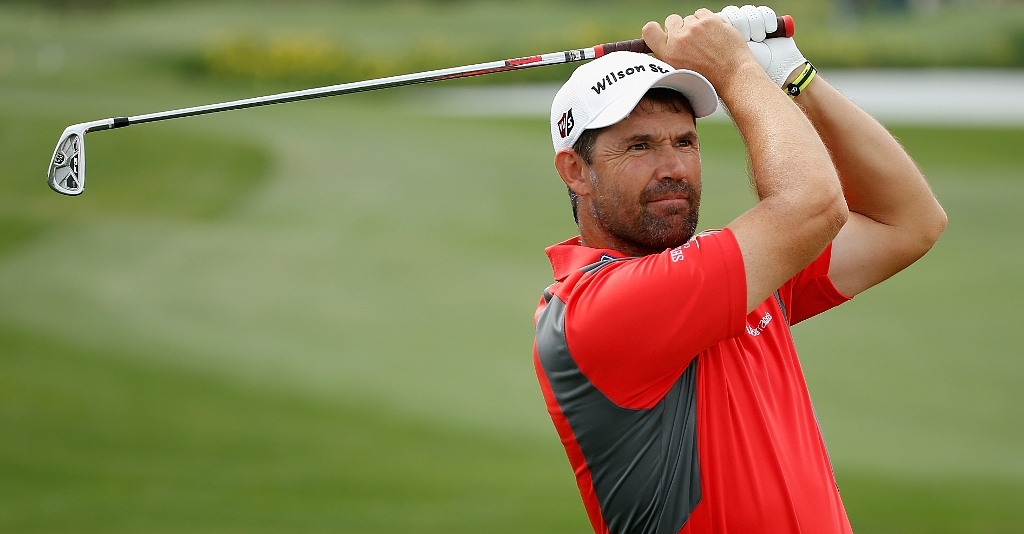 US captain Fred Couples has separated Tiger Woods and Steve Stricker after Thursday's crushing defeat.
US captain Fred Couples has separated Tiger Woods and Steve Stricker after Thursday's crushing, first-day foursomes defeat at Royal Melbourne.
And a clearly disappointed Greg Norman, skipper of The Internationals, has made some wholesale, shake-up changes to a team that allowed an early lead to slip through their fingers and finish 2-4 down to the Americans heading into Friday's fourball matches.
Norman has surprisingly kept together his unsuccessful lead-off pairing of veteran South African Ernie Els, the course record holder at Royal Melbourne and Japanese 20-year-old young gun Ryo Ishikawa, but he has savaged the all-South Korean combination that took a 6 and 5 pounding from the USA's Hunter Mahan and David Toms and has also severed the South African-Australian mix of Retief Goosen and Robert Allenby who went down 4 and 3 to Phil Mickelson and Jim Furyk.
Big surprise of his second day selection, however, was Norman's splitting up of his only winning combination, Adam Scott and KJ Choi. The two worked superbly in their rout of Woods and Stricker.
Scott has been asked to be paired with KI Kim while YE Yang will now play with Allenby, who like Scott has a good knowledge of how best to play Royal Melbourne.
And Choi has now been teamed with Ogilvy.
Norman conceded that Kim and Yang were of little help to each other and always struggled placing their approaches effectively. They also battled to read Royal Melbourne's flint-hard greens.
"Today, basically (Kim) was a little bit off his lines with his tee shots, because YE. (Yang) wasn't too sure, either," Norman told the media.
"With the weather conditions coming in tomorrow, Adam was very happy to take the lead and to bring somebody under his wings who has never played the golf course in those conditions," Norman added, referring to the northerly winds forecast before a possible thunderstorm on Friday afternoon.
Goosen, in the meantime is set to play alongside fellow countryman Charl Schwartzel, who together with Geoff Ogilvy saw a solid early lead slip away in the face of the stronger-finishing Bill Haas and Nick Watney and had to be satisfied with a half.
Apart from Els and Ishikawa, the only other Internationals combination that hasn't been broken up is the all Aussie pairing of Aaron Baddeley and Jason Day, one of Norman's two teams that halved their match, this with Dustin Johnson and Matt Kuchar who came back to salvage a loss by winning the last two holes.
Johnson is the man US skipper Fred Couples has paired with Woods and Kuchar has been asked to play with Stricker, at No 5, the American's highest world ranked player in the tournament, but a man who is looking a little rusty after a longish lay-off with a neck injury.
The Woods-Stricker loss was a stunning turnaround in fortunes after the pair steamrollered the Internationals in 2009, winning all four of their matches in San Francisco.
Couples said the move was pre-planned.
"We were going to do that Tuesday and Wednesday, we were going to put Tiger with Dustin in best-ball, and that's what we did and we stuck to that," he said.
"But Tiger and Steve did not play well today. Adam and KJ. were much better."
The second day's opening match is a repeat of the first one on Thursday, pitting Americans Bubba Watson and Webb Simpson against Els and Japan's Ishikawa.
The US pairing opened the event with a 4&2 win and will be hoping to give Couples a similar start on Friday.
Friday's Fourball Match-ups:
0935 (22.35GMT Thursday) Webb Simpson & Bubba Watson v Ernie Els (Rsa) & Ryo Ishikawa (Jpn)
0949 Dustin Johnson & Tiger Woods v Jason Day (Aus) & Aaron Baddeley (Aus)
1003 Phil Mickelson & Jim Furyk v Adam Scott (Aus) & Kyung-Tae Kim (Kor)
1017 Bill Haas & Nick Watney v K J Choi (Kor) & Geoff Ogilvy (Aus)
1031 Matt Kuchar & Steve Stricker v Robert Allenby (Aus) & Y.E. Yang (Kor)
1045 Hunter Mahan & David Toms v Charl Schwartzel (Rsa) & Retief Goosen (Rsa)
Thursday's foursome results
Bubba Watson and Webb Simpson beat.Ernie Els (RSA) and Ryo Ishikawa (Jap) 4 and 2
Bill Haas and Nick Watney halved with Geoff Ogilvy (AUS) and Charl Schwartzel (RSA)
Dustin Johnson and Matt Kuchar halved with Aaron Baddeley (AUS) and Jason Day (Aus)
Phil Mickelson and Jim Furyk beat Retief Goosen (RSA) and Robert Allenby (Aus) 4 and 3
Hunter Mahan and David Toms beat Kyung-tae Kim (Kor) and YE Yang (Kor) 6 and 5
Tiger Woods and Steve Stricker lost to Adam Scott (Aus) and KJ Choi (Kor) 7 and 6