Couples reels in Langer in Seattle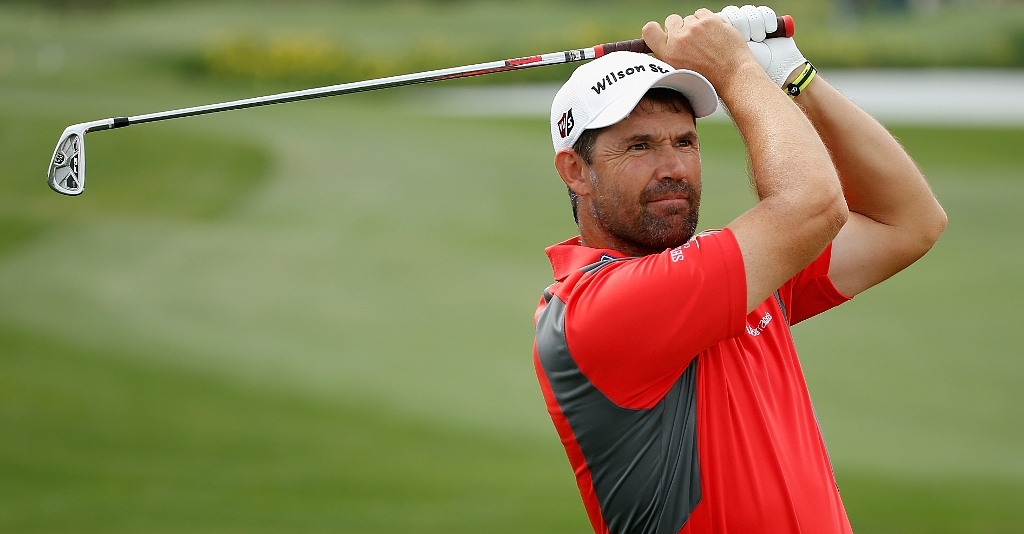 Home-town hero Fred Couples delighted his fans on Saturday when he reeled in Bernhard Langer at the US Senior Open.
Home-town hero Fred Couples gave the Sahalee Country Club galleries plenty to shout about on Saturday as he reeled in overnight leader Bernhard Langer at the US Senior Open
Feeding off a wildly vocal hometown crowd, the popular, 50-year-old American posted a bogey-free 5-under 65 to draw level with Langer on moving Saturday, his five-birdie charge giving him lowest score of the week.
Less than a week after winning the Senior British Open at Carnoustie, Langer, in the meantime, kept himself in contention for a second succession senior Major with a 68 on Saturday, the score being the German legend's third straight round in the 60s.
The high-profile leaders are five shots clear of Chien Soon Lu and Tom Kite and shades of the Ryder Cup, will be going head to head in a Euro-US battle on Sunday.
"I'm sure there are many, many people rooting for him, but I've heard a few Germans out there and I might have my own 12 people cheering for me or whatever. Who knows," Langer quipped with a smile.
The normally phlegmatic Couples took time to acknowledge his noisy support, a flick of the hand being his only response to the roar that greeted his hole-out from a bunker on the sixth, but the rowdy gallery slowly grew on him and he was fist pumping as he walked to the 17th tee after saving par with an eight foot putt at the 16th
Local galleries would like nothing better than to see the home-town boy who grew up learning the game at Jefferson Park on Seattle's Beacon Hill just 20 miles away, win a major in his first season on the Champions Tour.
"And I'm in a great position to win,," Couples said.
"That's probably not going to happen again, so I hope it doesn't make me more nervous about trying to win the US Senior Open than I normally would be, but I'll let you know on the first tee tomorrow."
Couples' impressive, catch-up round had no bogeys and was his best score since his 63 in late April.
A missed a short putt for birdie at the fourth could have given him a 30 on the first nine after birdies at the 2nd, 5th, 7th and 9th, but he was more than happy when he reachded the turn..
Perhaps his most important hole was the sixth where he made a stunning par save.
His tee shot put him among the trees, his second hit a branch of one of the trees and flew only 70 yards and his third found a bunker in front of the green, but unexpectedly he whisked up some magic with a bunker shot that found the hole and saved par. The crowd's roar was huge.
Couples produced two more superb par saves at the 15th and 18th holes while adding another birdie at the 16th on the ultra tough Sahalee and the clubhouse was abuzz when his score became known. Nobody was expected to go so low – even the in-form Langer.
Still the 68 posted by Langer, bidding to become the first player to win back-to-back senior majors since 2003, was nothing to sneeze at – and Langer did show plenty of resolve when he came back with a closing birdie to regain a share of the lead.
Lu in a tie for second five shots off the pace, also shot a 68, while Kite tied his toal with a 69.
Peter Senior (68), Michael Allen (71), Tommy Armour III (72) and John Cook (72) are a shot further back, but along with the rest of the field are unlikely to catch the runaway leaders.
As Langer said: "If we shoot even par or 1 or 2 under it's going to be very hard for anyone to catch us."