Couples leads, but Tiger's back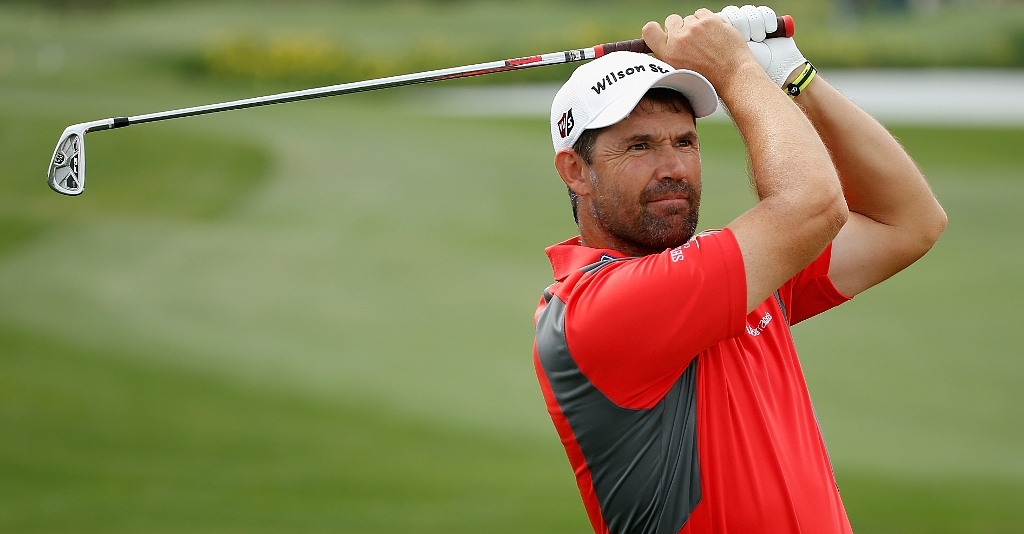 Some remarkable players produced some remarkable scores at Augusta on Thursday – and Tiger Woods was among them.
Some remarkable players produced some remarkable scores in Thursday's first round of The Masters at Augusta – and Tiger Woods was among them.
So was 50-year-old Fred Couples, the Masters winner back in 1992 but having a new lease of life this season after switching to the seniors circuit and winningn three of his first four events.
He leads after achieving his best round ever at Augusta with a six under par 66.
And helping to fly the flag for the golden oldies, 60-year-old Tom Watson, who crashed out with an 83 last year, improved 16 shots to revive memories of his incredible bid to win The Open last summer.
A 67 matched his lowest-ever round at Augusta in a career that goes all the way back to 1970.
It was a score matched first by England's Lee Westwood – his best-ever effort on the course – and then by former Masters champion Phil Mickelson and Korean YE Yang, the man bidding for back-to-back majors after becoming the first Asian ever to win the PGA Championship last year.
There was also a 69 from 52-year-old Sandy Lyle (he has not shot better than that since he won in 1988) and a 71 from 16-year-old Italian Matteo Manassero, the youngest player in Masters history.
But, inevitably, Woods was the one who carried the biggest crowd all day and he did not disappoint. For the first time in his Masters career he had two eagles in one round – and almost a third.
In his first tournament since going into hiding and then therapy over a sex scandal at the end of November, Woods finished just two shots off the lead on 68 in a group of five that included England's Ian Poulter.
Woods was given an enthusiastic reception by the huge galleries that inevitably pack into the Masters and with a littler more luck with his putter – at least three of them lipped out – he might even have been in the lead.
The World Number one admitted he was surprised "a little bit" by his best-ever start to The Masters.
It was the world number one's first tournament round for 144 days and it was only this week that he emerged back in public following the revelations about his long string of relationships with women across America.
He was warmly welcomed by the Augusta fans and said after a performance which included eagles on the eighth and 15th: "It felt great, really good just to get out there and get into the rhythm."
He described the crowd as "unbelievable the whole day" and added: "I've not heard them cheer this loud in all my years.
"It helped me keep my spirits up when I was missing putts."
"A couple under par would have been a pretty good start, but everybody seemed to go low. Tees were up and even though it was windy the course could be had."
The only thing Woods would not have wished for was a light plane which circled over the course. It trailed a banner reading: "Tiger – did you mean bootyism" – a play on the fact that Woods says he has returned to Buddhism in his attempt to mend his ways.
An almost nonchalant Couples, on the other hand, putted incredibly well and if he can maintain his awesome form and does not run out of steam on the hilly Augusta course, he is going to be a hard man to beat.
An incredible 77 under par for 12 rounds as a three-time Champions Tour winner in just four starts, helped launch him into a superb round that saw four birdies in six holes from the 12th move him to the top of the leaderboard
Watson's performance was every bit as stunning, though, and he said: "It's been a wonderful week already.
"My son proposed marriage when we played the practice round and his bride-to-be didn't know anything about it.
"Everybody was in on the scam and I think a big part of my success today was having my son on the bag.
"He said 'Dad, show me. Show me you can still play this golf course.' You know what, I wanted to show him I can still play the golf course."
Westwood had four birdies in the last seven birdies and the world number four, third both in The Open and US PGA last year, said: "That's the level my game is at now.
"I don't have ins and outs – I hit every green in regulation basically today and you can be relaxed if you are confident."
He was most pleased with his bunker shot at the long 15th – one of seven birdies – and commented: "You probably won't see a better one all day, maybe all week."
Paul Casey was three under with five to play, but chipped into the lake on the 15th, ran up an eight and fell away to 75.
Ian Poulter, the player who beat him in the final of the World Match Play in February, is right up amongst the chasing pack, however, just two shots off the pace, while 52-year-old Bernhard Langer struck another blow for the golden oldies with a 71. And this despite bogeys on the last two holes.
Rory McIlroy had a disappointing 74 and so did Padraig Harrington.
Luke Donald could do no better than, Graeme McDowell matched Casey's score, Simon Dyson's debut brought a 77 and Chris Wood, another first-time, took eight on the second and recorded a 78, the same as Oliver Wilson.
Amid all the personal bests, however, 52-year-old Ian Woosnam matched his worst-ever with an 81.