COUNTY LOUTH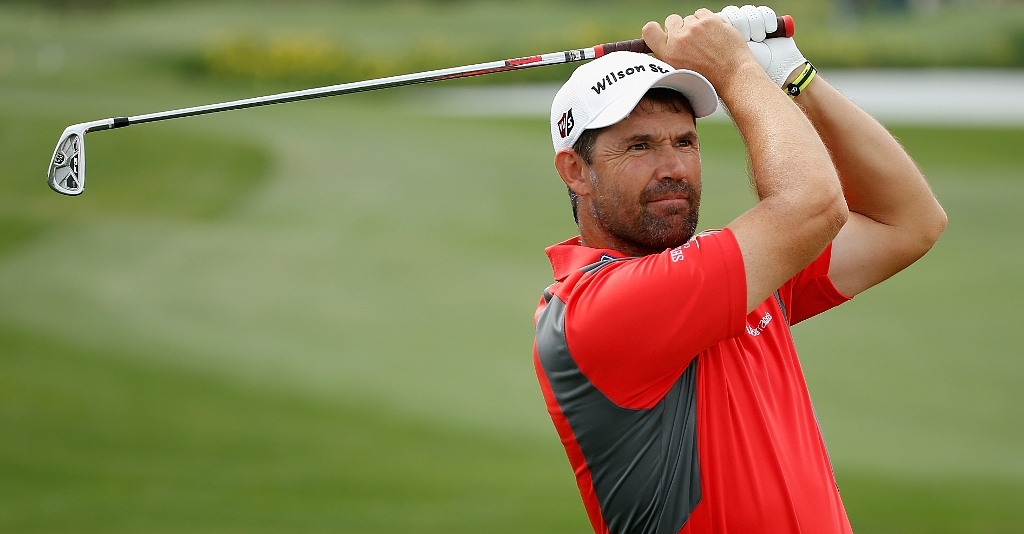 County Louth GC, venue for this week's 3 Irish Open, is considered to be one of the hidden gems of Irish golf.
County Louth Golf Club, or "Baltray" as it is more affectionately known, is situated 7km (4 miles) from the historic town of Drogheda at the mouth of the river Boyne.
With the river to the south and the Irish Sea to the east. This is Links golf at its very best, with only the muted murmur of the occasionl ship's engine to break the sounds of nature, as it quietly wends its way up river to the port.
Built on a generous site, the course has become noted for brilliant presentation by its greens staff and for the hospitality of its members.
Whilst the origins of the Club date from a meeting in October of 1892, the current championship links where this week's 3 Irish Open is to be played was designed in 1938 by the renowned Tom Simpson with two loops covering some 190 acres.
In 2003 the firm of Donald Steel and Company undertook a course upgrade under the guidance of Tom MacKenzie, himself an undoubted fan of Simpson's work.
The changes although minimal have had a significant impact on the course and with the addition of some new Tees "Baltray" now measures over 7,000 yards.
THE COURSE:
Writing in the 'Golfers Companion' in 1962, the late Frank Penninck described the course as "natural unspoilt seaside territory with towering sand hills, murderous rough, and a rating of long holes that call for powerful hitting".
More recently 'Golf World' magazine said: "County Louth is one of the best kept secrets of Irish golf. Sometimes also referred to as Baltray this has to be one of the most enjoyable Links in Ireland and undoubtedly represents superb value. There is not a weak hole on the course and some of the holes merit greatness".
With the exception of the 12th and 13th, which both run along the sea, no two holes running in the same direction.
And it speaks volumes for Simpson's design that he saw need to to limit the bunkers to only fifty bunkers and allowed the course's natural terrain and the elements to bolster it's defences.
The 14th hole is Baltray's signature hole. It is a short par-four measuring a mere 332 yards which is easily driven by the longer hitters but where six or more strokes can be used up with you wondering what you actually did wrong.
The four par threes are superb. Averaging 160 yards and pars don't come easily.
FLY-OVER VIDEO:
To see the club's official flyover video, CLICK HERE.
SCORECARD OFF THE CHAMPIONSHIP TEES:
1 Drummond 454 yds, par-4
2 Bather's Path 523 yds, par-5
3 Punch Bowl 544 yds, par-5
4 Horse Shoe 379 yds, par-4
5 Haven 173 yds, par-3
6 Inver Colpa 531 yds, par-5
7 Shepards Bank 163 yds, par-3
8 Bearna Beag 421 yds, par-4
9 Cloc Stuca 419 yds, par-4
OUT 3,607 yds, par 37
10 Gannon's Way 429 yds, par-4
11 Long Bank 470 yds, par-4
12 The Crater 410 yds, par-4
13 Manx Men's Gap 421 yds, par-4
14 The Cup 332 yds, par-4
15 Jubilee Bank 167 yds, par-3
16 Water Hole 429 yds, par-4
17 Jib 207 yds, par-3
18 Cowan Well 559 yds, par-5
IN 3,424 yds, par 35
OUT 3,607 yds, par 37
IN 3,424 yds, par 35
TOTAL 7,031 yds, par 72
GREEN FEES
Weekdays:€125
Weekends:€150
NOTE: Visitors may play by advance booking on any weekday except Tuesdays and they may play at weekends and bank holidays subject to availability.
THE CLUBHOUUSE
The Golf Hotel, built in 1928 on lands adjoining the course, was bought by the Club in 1943 in order to complement a splendid course with an equally fine clubhouse.
Necessary extensions have been added over the years, the most recent being a new entrance foyer and reception office, a new pro shop and updated locker and changing facilities.
The clubhouse, with all its modern facilities including lounges, bars and a fine dining room, also boasts twelve bedrooms which offer visitors the unusual experience of staying overnight at the clubhouse.
And of course, you'll be able to eat like a king. It's catering is legendary and moved one golf writer to say: "What better way to complete the Baltray experience than to sample the hospitality of the clubhouse bar and treat yourself to one of its manhole cover sized steaks".
BOOKING TEA-TIMES
To find out about booking tee-times you should contact the club by:
Telephone: +353 41 988 1530
Facsimile: +353 41 988 1531 or..
Email: reservations@countylouthgolfclub.com