CordeValle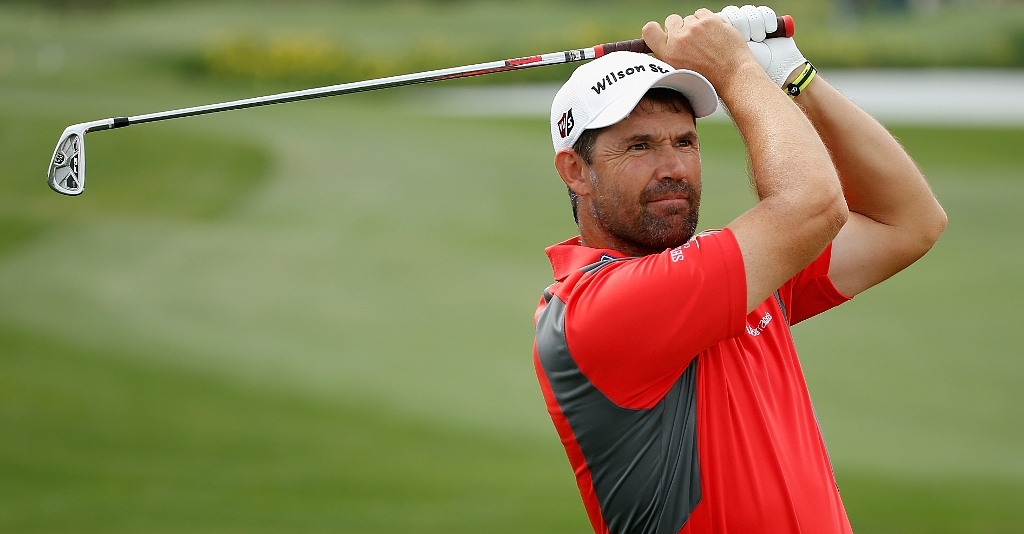 CordeValle, host resort for the Frys.com Open this week, boasts one of California's most highly ranked courses.
BACKGROUND:
Located in the foothills of Northern California's Santa Cruz Mountains, CordeValle is a secluded luxury resort in an extraordinary setting south of San Jose and north of the Monterey Peninsula and famed Pebble Beach Golf Club.
Infused with country club charm and superb amenities including top-class tennis facilities, a luxury spa, the Clos La Chance winery and vineyard, and a 7,169-yard championship golf course designed by Robert Trent Jones Jr., the 45-room resort is a sanctuary in perfect harmony with its natural surrounding
The 260-acre, 18-hole championship golf course has been the subject of some of America's most prestigious golf endorsements that include
– Golfweek 2010: Best Courses You Can Play – 7th best in California
– Golf.com 2010: Premier Resorts – Best in Your Area: California's 4th Best Golf course and 2nd best Best Lodgings
– Golf Digest 2009: Best State Course, No 28; America's 100 Greatest Public Courses, No. 60; The 75 Best Golf Resort in North America, No 21.
THE COURSE:
Destined to be the equal of the world's finest golf courses, CordeValle is the outstanding accomplishment of a designer who is part visionary, part outdoorsman and part golf enthusiast. Given free reign to design CordeValle's championship layout, renowned golf architect Robert Trent Jones Jr. created what many consider one of his greatest masterpieces.
Situated on 270 acres of gently rolling terrain in a pastoral California valley, the course utilizes the natural elevation changes of its peaks and canyons, enhanced by broad meadows, streams, striking sycamore and mature California oak trees. The land surrounding the course is part of a private preserve with over 1,000 protected acres, unencumbered by residential or commercial development.
The course features multiple tees and approach angles for varying degrees of difficulty. Strategically placed bunkers with challenging bays, fingers and folds establish the character of the course. An elevation change of approximately 150 feet over the entire 18 holes makes it walkable for the golf purist and demands different strategies and club selections throughout.
Jones has said if his creating here: "The location had so many great possibilities that it was difficult to decide which to choose. CordeValle is one of those pure 'core golf' experiences. It is perhaps my finest golf course creation."
The course has four sets of tee boxes with ratings as follows:
Black Tees: 7,169 yards; 75.3 rating
Green Tees: 6,703 yards 73.4 rating
Silver Tees: 6,096 yards: 70.5 rating
Gold Tees: 5,385 yards: 72.1 rating
THE COURSE: HOLE BY HOLE
You can have a hole-by-hole tour of the course on the CordeValle website if you click here.
MANAGING THE RESORT:
The CordeValle management team, the resort's website boasts, is committed to providing a year-round, tournament-level golf course conditioned to the highest level and a personal service to and club amenities for its members and guests that are unmatched.
Golf facilities include a comprehensive learning center directed by PGA professionals, advanced practice grounds including a multiple-tee, all grass practice range with target greens and a special short game area for chipping, pitching, putting and sand play.
In addition, practice putting greens are located near the first and tenth tees.
CADDIES
The club's website says it maintains a Caddie Program at CordeValle that is a committed to the ultimate enjoyment of golf. There caddies, they believe should be part guide and instructor; part philosopher and psychologist; and, always a friend.
CordeValle has assembled a team of professional caddies that have defined the club from its inception. This is golf as it was intended to be played.
FEES AND RATES
Hotel Golf Fees & Rates as from January 5, 2011:
Midweek (Mon, Tue, Wed and Thu) Weekend (Fri, Sat and Sun)
Off Peak Season (Jan. Feb and Dec) – $150 midweek and $195 weekends.
Shoulder Season (Mar and Nov) – $195 midweek and $225 weekends.
Peak Season (Apr to Oct) – $325 midweek and $325 weekends.
All rates are exclusively for guests of the Hotel, are for 18 holes and are inclusive of forecaddie and golf cart rental.
Prices do not include minimum gratuity for forecaddies.
Walking bag caddies are available for an additional charge.
CONTACT THE RESORT
No 1 CordeValle Club Drive, San Martin, California 95046
Telephone 408.695.4500
Fax: 408.695.4563
Website: http://www.cordevalle.com