Copperhead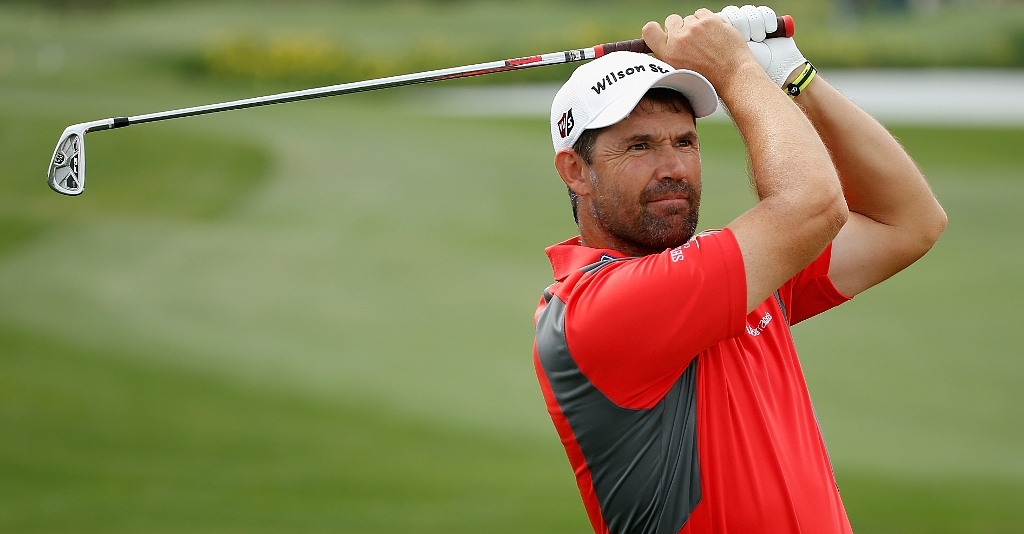 has a layout of which Tiger Woods has said: "this is not a course I can overpower".
Copperhead Golf Course, host of this week's PGA Tour event, the Tampa Bay Championship, has caused a Tiger Woods at his peak to say, "this is not a course I can overpower".
Located at Palm Harbour, 20 miles from Tampa International Airport on Florida's sparkling Gulf Coast, Innisbrook Resort & Golf Club, home of the Copperhead course, is regarded as one of the country's most celebrated golf destinations.
As golf is a game of tradition, Innisbrook has made it a personal motto to consistently offer both fine service and the type of pristine conditions on all of its four courses that one might expect to find at one of the game's finest private country clubs.
Here you can play the championship layouts of Copperhead, The Island or the Highlands North and South courses on elevations featuring up to 70 to 80 feet of change.
Innisbrook of course, is best known for its Copperhead Golf Course which winning Ryder Cup captain Paul Azinger has described as "the best we play on the PGA Tour" and Curtis Strange has said he could play "every day for the rest of my life and enjoy".
Club members may disagree and say that the Island Course, which has played host to numerous US Open Qualifiers and was the site of one of Phil Mickelson's NCAA Championship victories, is even better than Copperhead.
In addition to outstanding golf courses, Innisbrook also offers three award-winning golf shops presenting the finest in merchandise and equipment, first-class practice facilities and an outstanding Golf Institute
COPPERHEAD GOLF COURSE
Because Copperhead, recently ranked in the Top 100, and among "America's Top Resort Courses" by Golf Digest is the one in the news this week, it is the one we'll concentrate on here.
With its unusual elevation changes, the natural setting of the Copperhead course will probably remind you more of a Carolina layout rather than a typical Florida West Coast course..
For starters, from its the black Championship tees, the 7,340-yard, par-71 Copperhead layout presents a stern test of golf.
Designed by Larry Packard, Copperhead's daunting layout combines narrow, tree-lined fairways with elevation change and very firm, fast greens.
In addition its lakes and ponds help make it a breath-taking experience from tee through green.
The course opens with a par-5 (560 yards from the back tees and 450 from the forward one) that is a sweeping dogleg right with a tee box perched some 50 feet above the fairway. The placement of the second shot must be accurate to set up a birdie chance here.
One of the favorite holes on this course is the par-5 No 5 (605 yards from the back tees and 465 from the front).
This is a hole that's challenging from tee to green and where you'll always be happy to walk away with a par.
"It has a huge uphill elevation change from the tee to the landing area," says Jay Overton, Director of Golf.
"Then about 200 yards out from the green, it starts to drop dramatically back down.
"You have a blind shot for your second shot going over the hill. Then the green slopes away from you as you make your approach shot."
"Despite the difficulties, this is one of our most-photographed holes.
"The 14th, a par-5 that measures 570 yards from the back tees and 510 from the front, is another of Lawrence Packard's famous double doglegs – one that goes left, right and then left to the green. It's definitely a risk-reward par-5.
"If you can carry water on the right and avoid a massive bunker on the left, you may get a birdie," says Overton.
"You don't want to make a mistake on your second shot. There's a two-tiered green so if you're short, your ball could roll back down off the green. If you're long, it could roll off the back of the green."
Summing up, Mike Souchak, Innisbrook's original Director of Golf, had this to say about Larry Packard, the designer of all four courses:
"He designed courses that are fun to play and challenging. So many of the courses built today are really not fun to play.
"Even though Larry was not a serious golfer, he was a outstanding course architect. He had engineering know-how and the ability to see how factors like drainage, wind, and sun came into play, but the most important thing Packard had was imagination."
RESORT WEBSITE:
To go to the Innisbrook Resort website you canclick here
PRACTICE FACILITIES:
The Highlands Practice area, which is located near the Highlands Clubhouse, is available to guests prior to playing a round of golf.
This 10-acre practice facility also serves as a primary practice spot for those players without a tee time, but want to brush up on their games.
Framed with expansive double-sided hitting areas, the facility boasts 100% grass tees with iron or wood practice capability, and putting greens that double as bunker, chipping and pitching areas.
GOLF INSTUTUTE:
Founded more than 20 years ago by Overton, the Innisbrook Golf Institute's 15 acre private teaching facility provides the perfect setting for students to concentrate and focus on their game.
It's instructional program has become one of the most successful and highly recognized in the country. and it is rated as one of America's Top 25 Golf Schools by GOLF Magazine.
WINING AND DINING:
The resort contains four restaurants which all serve breakfast, lunch and diner. They are:
– Packard's Steakhouse:
Named after Larry Packard, who designed all of Innisbrook's four championship golf courses, it serves only the finest certified Angus Beef. It's sumptuous steak dinners are complimented by its equally seafood dinners and a renowned signature martini list
– Bamboos:
Here you can enjoy casual dining in a colorful setting that offers a terrific variety of salads, sandwiches, fresh seafood and steaks. Located in the Highlands Clubhouse, Bamboo's is the perfect meeting spot after a round of golf.
– The Grill at Loch Ness:
This establishment combines casual dining in a relaxed atmosphere. Serving the best frozen drinks inspired by the tropics along with quick, light fair including fruit salads, chicken sandwiches, monster dogs and hamburgers.
– Turnberry Pub:
Named after our famous sister resort in Scotland, the Turnberry Pub offers casual dining inside, or on the Garden Patio overlooking the scenic Island Golf Course. The menu offers a pleasing variety of American cuisine.