Copperhead GC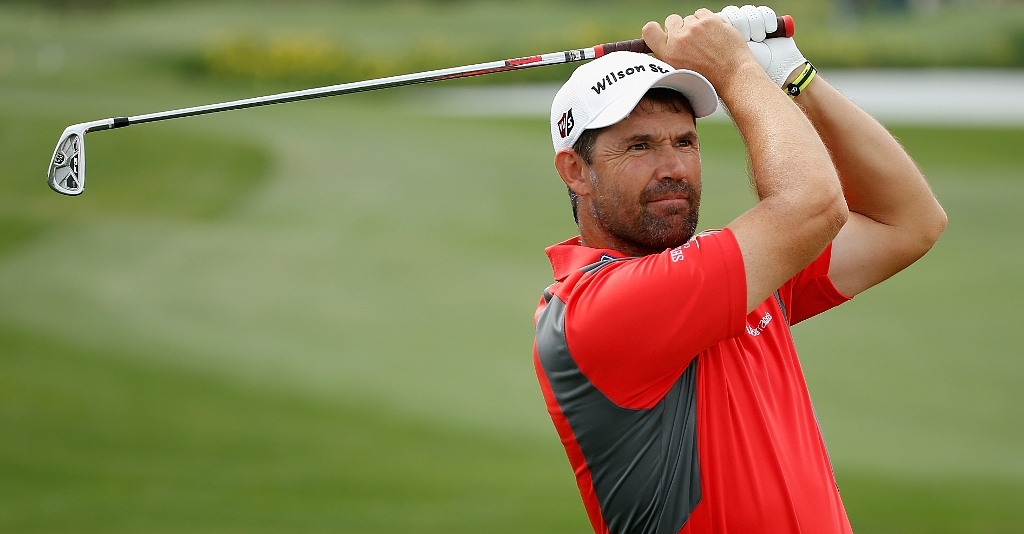 The world class Copperhead Golf Course where the PGA Tour's Valspar Championship is to be played this week, is one of four at the luxury Innisbrook Resort at Palm Harbour in Tampa, Florida.
Nestled on 900 pristine acres of the Florida Gulf Coast, the resort is one of the USA and Florida's most highly-rated golfing destinations.
Apart from its four championship courses, Innisbrook, rated by Golf Digest as one of America's Top 75 golf resorts, offers a wide range of accommodation, four restuarants, six swimming pools, dozens of tennis and racquetball courts, a state of the art fitness centre, superb practice facilties and a highly respected teaching institute
GOLF:
Innisbrook is home to four outstanding layouts, all of them designed by the imaginative and innovative architect Lawrence Packard.
They are the top-rated Copperhead course – an annual PGA Tour stop – and three other championship layouts featuring up to 70 feet of elevation change and scenery more reminiscent of the Carolina sand hills and Georgia foothills as opposed to typical Florida terrain.
They are the Highlands North and South Courses and the Island Course which has become a great favourite with the club and social golfers who are members or spend time at the resort
Some $2 million was recently spent on renovating the Island Course and the resort says golfers have praised the courses new Tiff Eagle greens.
The golf experience at Innisbrook is more than a bunch of oustanding golf holes.
The Resort prides itself on its three golf shops offering "the finest in sports apparel and equipment" and its "professional, service-oriented staff who take a personal delight in making your Florida golf vacation a truly memorable experience".THE COPPERHEAD COURSE:
Paul Azinger, 2008 U.S. Ryder Cup Captain and 12-time PGA Tour winner, has described the par 71, 7,340 yard Copperhead course as being "the best course we play on Tour", while four-time PGA Tour winner and two-time Ryder Cup player Stewart Cink says Copperhead "could host a US Open."
Tree-lined fairways and rolling terrain with beautiful stretches of water define Copperhead.
At 7,300 yards it is a lengthy challenge for even the longest hitters. Striking in beauty and challenge, the layout has the characteristic look of a Carolina course with dramatic elevation changes and tall, stately pines.
COPPERHEAD HOLE-BY-HOLE
Hole 1; par 5; 560yds – Copperhead opens with a double-dogleg, par-5 hole. The placement of the second shot is important in setting-up birdie opportunities.
Hole 2; par 4; 435yds – Your drive should land on the right side of the fairway is you wish to have an unobstructed second shot to a narrow elevated green on this par 4.
Hole 3; Par: 455yds: – The third hole is a long, dogleg par 4. Two long, accurate shots are required to reach a well-bunkered, undulating putting surface.
Hole 4; par 3; 195yds – The fourth hole is a medium-length par 3 with a green that's wide but shallow, making club selection crucial Shots that fall short will be captured by bunkers that guard this approach.
Hole 5; par 5; 605yds – This hole is a beautiful tree-lined, uphill par 5. Both Length and accuracy are needed on the first two shots and finesse on the approach shot to a small, well-bunkered green.
Hole 6; par 4; 465yds – This downhill, dogleg-right sixth hole may be the toughest par 4 on the Copperhead. An accurate tee shot is absolutely necessary. The large green is elevated and severely contoured.
Hole 7; par 4; 420yds – A straight drive is necessary here to leave a clear shot to the green. The shallow, sloping green is well protected by bunkers.
Hole 8; par 3; 235yds – The eighth hole is the longest of the par 3s. The green is narrow and long, while bunkers left and right and trees on the right make the approach very tricky.
Hole 9; par 4; 425yds – At the ninth, bunkers protect the landing area on either side, and the elevated green makes the second shot play a club longer.
Hole 10; par 4; 445yds – You need to be long and straight off the 10th tee. The second shot is to a sloping green, making putting difficult. Bunkers protect the green on both sides.
Hole 11; par 5; 575yds – This is a long par 5 that winds down a tree-lined fairway. The approach shot is over a large bunker to a small green.
Hole 12; par 4; 380yds: – The 12th is a short, but interesting par 4. The drive is usually a fairway wood or long iron played short of the pond, leaving a second shot with a middle-to-short-iron to a small green surrounded by bunkers.
Hole 13; par 3; 175yds – this is both a challenging and beautiful par 3. The pond catches shots short or to the right. The small green requires accurate club selection in order to get the tee shot close.
Hole 14; par 5; 590yds: – Length and accuracy are called for on the first two shots on this par-5 hole. The third shot is played to an undulating green protected on the left side by the Westin Innisbrook Resort's largest bunker.
Hole 15; par 3; 215yds – This is a downhill par 3 that presents a picturesque view as well as a difficult challenge. The large green is bunkered right and left and has a tricky, contoured putting surface.
Hole 16; par 4; 460yds: The 16th is Copperhead's most intimidating par 4, with water stretching the entire right side. A well-placed tee shot is needed to set-up a long second shot to a wide green.
Hole 17; par 3; 215yds – A long par 3 to a very narrow green, Bidies don't come easily as bunkers and trees protect both sides of the hole.
Hole 18; par 4; 445yds – The 18th is a beautiful, uphill finishing hole. An accurate tee shot is needed to give you an uphill second shot to an elevated, hidden green. The putting surface slopes back to front and has bunkers short and long.
PRACTICE FACILTIES:
Whether you're looking to simply warm up prior to your round or trying to solve a nagging hook or slice, consider visiting the Highlands practice area, located near the Highlands Clubhouse. This 10-acre practice and instruction facility is available to guests prior to playing a round at the Island, Highlands North or Highlands South courses and also serves as the primary practice spot for players without a tee time.
The Highlands practice facility boasts 100% grass tees as well as putting, sand bunker and chipping areas. Complete golf clinics, conducted by our professionals daily, are also available to all resort guests.
INNISBROOK GOLF INSTITUTE
For those more dedicated to improving their game, the award-winning Innisbrook Golf Institute, founded more than 30 years ago, provides the perfect setting for students to concentrate and focus, utilising state-of-the-art instruction techniques and video and computer swing and putting analysis.
GREEEN FEES
(For Resort guests not registered on one of at least half-a-dozen different special golf packages)
Per person, for 18 holes (includes cart, but excludes tax):.
May 22 – Oct 1: $150.00 – Copperhead; $130.00 – Island; $80.00 – Highlands North & South
Oct 2 – Jan 14, 2009: $230.00 – Copperhead; $210.00 – Island; $150.00 – Highlands North & South
Jan 15 – Apr 29: $250.00 – Copperhead; $230.00 – Island; $170.00 – Highlands North & South
Apr 30 – May 20: $230.00 – Copperhead; $210.00 – Island; $150.00 Highlands North & South
WINING AND DINING
Whatever type of cuisine you're in the mood for, you're sure to find it at Innisbrook Resort and Golf Club.
Discover three distinct Tampa restaurants – from the casual setting of Turnberry Pub to the refined Packard's Steakhouse, a Palm Harbor steak restaurant, named after Larry Packard, who designed all four of Innisbrook's championship courses. Orders are also taken for an in-room dining service from 6am to midnight daily.
OTHER RECREATION
In addition to the oustanding golf facilities, members and guests can enjoy tennis on 11 beautifully maintained clay tennis courts, six swimming pools, including the Loch Ness Monster Pool with water slides, 60 aces of lakes for fishing and miles of walking, jogging and cycling trails.
MEMBERSHIP
There are a wide range of packages which range from Full Golf, to Resort Golf to Executive Golf at widely differing prices with widely different privileges and for information on this aspect of the club your should contact the club to discuss your partcular needs
CONTACT THE CLUB:
Innisbrook Resort and Golf Club, 36750 US Highway 19 North Innisbrook, FL 34684-1239
Tel (727) 942-2000
Fax (727) 942-5576
Reservations (800) 456-2000
Website – http://www.innisbrookgolfresort.com/index.cfm