Cook upstages Langer and Couples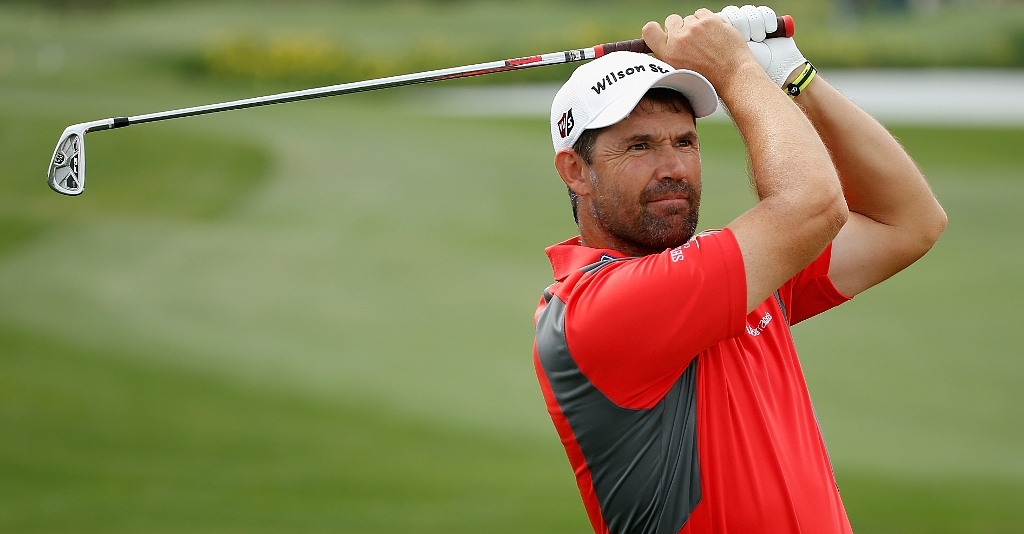 John Cook has a one-stroke lead over the elite field fighting it out in the season-ending Charles Schwab Championship.
John Cook never let the crowd commotions created by Bernhard Langer and Fred Couples get to him as he surged into the first day lead at the season-ending Charles Schwab Cup Championship.
Cook, the defending champion, heard the galleries explode as Langer and Couples, the tournament favourites, each holed out for eagles behind him, but he kept his head down and fired four straight birdies coming down the home stretch to shoot an excellent, bogey-free 7-under 64 that will send him into Friday's second round with a one-shot lead over Tom Pernice and Fred Funk at San Francisco's TPC at Harding Park
Cook can't win the Champions Tour's season-long points race for the Charlers Schwab Cup and the extra $1m that goes with it, even though he currently sits 4th.
Langer and his chief pursuer Couples, the only player in the field with a mathematical chance of catching him in the Cup race, are simply too far ahead.
And they are not yet out of this weekend's battle either, Langer especially. The German golfing icon shot a 67 and is tied for 5th just three shots off the pace, and Couples, who is always capable of shooting ultra low scores, a 69.
Cook's target though is more immediate. He wants to successfully defend his title in an exclusive field made up of the US over-50 Tour's top 30 leading money winners, and he wants to do it on an old course he loves.
"It's just wonderful," Cook said. "It's just old-time golf. That's actually what we get to play a lot of on the Champions Tour. We play a lot of golf courses with a lot of character, and this is one of the best."
On his bid to repeat his victory in 2009, he said: "It's nice to be the defending champion and actually be in the tournament, It's not because I won that I got back in. You still have to play quality golf to have a chance to defend."
Cook came out with all guns blazing and was firing his irons with sufficient accuracy as to hit the flag with his tee shot on the 191-yard third hole.
But then came a roar behind him as Langer sank a hole-in-one on the third.
"That sound's unmistakable," Cook said.
Cook then watched from the 11th tee as Couples holed out with his wedge from the 10th fairway for an eagle.
"I was wondering what was going on," Cook said. "These guys were making 1's and holing out shots."
But Cook was in the zone himself, his deadly irons and solid putter giving him birdies at 9, 10, 11 and 12 and rocketing into a lead he would not lose as he added another birdie to his tally at 16 and kept the bogies off his card for the rest of the way.
The fact that he needed just 25 putts in his round testified to the accuracy of his irons and putter..
Funk, meanwhile reached 7-under with back-to-back birdies on the 16th and 17th holes to briefly catch Cook before dropping back into a two-way tie with Pernice after a bogey at the last.
Tom Lehman stands alone in fourth after a 66 while Langer is tied at 4-under with Olin Browne, Tom Kite, Jeff Sluman, Peter Senior and Russ Cochran, the No. 3 player on the Schwab Cup listings