Cook, Roberts both winners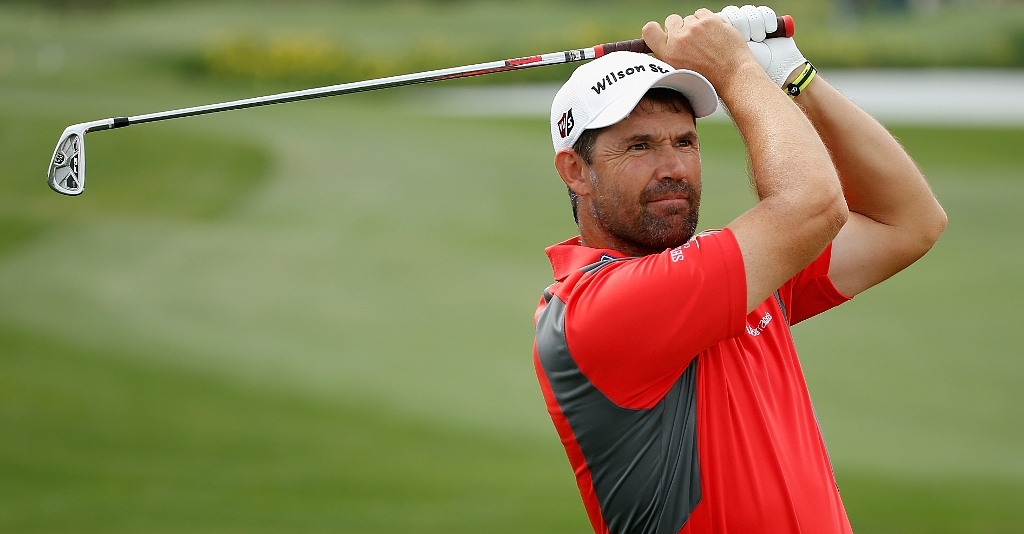 John Cook captured the Champions Tour's Charles Schwab Cup Championship while Loren Roberts won the $1m points race.
Overnight leader John Cook won the Champions Tour's season-closing Charles Schwab Cup Championship quite comfortably in the end – but admitted his mind was never fully on his golf.
Earlier on Sunday he had exchanged text messages with his good friend and colleague Joey Sindelar after learning that his former Ohio State team-mate had been had hospitalized with a pulmonary embolism (clot in the lung).
"That kind of shocks you a little bit when one of your compadres goes down," said Cook, who went on to close with a 3-under 69 to finish at 22-under 266 and five strokes clear of Russ Cochran (68).
"That's serious stuff. I don't like to see anybody, friends or family, go down like that. I was thinking of him all day."
His Sunday heroics enabled Cook to break the tournament record of 268 shared by Jim Thorpe and Andy Bean and also gave him his second Tour victory after the Administaff Small Business Classic which he won in Texas two weeks ago.
But the man who took away most of the money from the Sonomo Golf Club in Northern California on Sunday was not Cook, but Loren Roberts who shrugged away two days of disaster to shoot a second consecutive 66, grab a tie for 6th place and edge out ever-young Bernard Langer in the year-long points race for the $1 million that went to the winner of the Charles Schwab Cup.
"I played two totally different golf tournaments in one week," Roberts admitted. "The first two days I really didn't hit it very good and I really didn't putt well. You just hate to get to the end and blow it."
Fortunately he rallied to salvage the situation by posting 12 under over the final two rounds.
Roberts, who was also the season's points champion in 2007, said he plans to donate a portion of his winnings to a Sacramento-area school district to help save girls' and boys' golf programs from failing in difficult economic times.
Brad Bryant (69) and Jeff Sluman (68) at 15 under were joint third, two shots behind Cochran and seven behind Cook with Phil Blackmar (69) alone in 5th place.
Langer, who closed with a 68, shared 6th place with points race rival Roberts and Tom Watson
Cook almost certainly won this tournament when he followed an opening 68 with a stunning 62 for after that he was never under pressure and just had to stay solid to cruise home comfortable. But he was surprised that he was able to close with a bogey-free 67 on Sunday when his mind was elsewhere much of the time.
It helped perhaps that he received a message shortly before teeing off saying that Sindelar was no longer in any danger and was being kept overnight at the Sonomo Valley Hospital merely as a precaution
"He said he was fine and to go finish the deal," Cook said. "Hopefully we'll get a chance to see him tonight."
This year's season-closing event was the last at Sonoma. In 2010 and 2011 the event will be moved to Harding Park in San Francisco where this year's Presidents Cup was played.
Roberts will be sorry to leave the wine country – but not because of the wine
He has celebrated the points championship twice while walking off the 18th green at Sonoma and only just missed doing it for a third time in 2006 when he three-putted the final green.
He didn't look as if was going to be able to do it again this year when he trailed Langer earlier this season, but the American charged back into contention and went clear of the German with victories in the Senior British Open in July and at the Boeing Classic in Washington in August and was 165-points ahead when he teed off at Sonoma on Thursday.
ALL THE FINAL ROUND SCORES

266 John Cook 68 62 67 69
271 Russ Cochran 69 66 68 68
273 Brad Bryant 68 67 69 69, Jeff Sluman 66 69 70 68
274 Phil Blackmar 66 67 72 69
275 Bernhard Langer (Ger) 72 65 70 68, Tom Watson 69 64 71 71, Loren Roberts 70 73 66 66
276 Eduardo Romero (Arg) 67 71 70 68
277 Gil Morgan 70 68 69 70, Tom Jenkins 71 66 71 69, Lonnie Nielsen 70 67 69 71, Mark McNulty (Irl) 69 71 68 69, Larry Mize 71 66 68 72, Jay Haas 71 68 70 68
278 Mark O'Meara 70 70 71 67, Mark Wiebe 69 69 71 69
279 Andy Bean 72 71 73 63, Dan Forsman 72 69 67 71
280 Tom Kite 73 69 72 66
281 Mike Goodes 72 69 69 71
282 Gene Jones 70 70 71 71
283 Mike Reid 72 69 70 72
284 Nick Price (Zim) 72 72 68 72
285 Fred Funk 71 69 74 71, Don Pooley 75 69 72 69
287 Keith Fergus 75 68 72 72
291 David Eger 72 70 73 76