Convalescing Cayeux impressed Tiger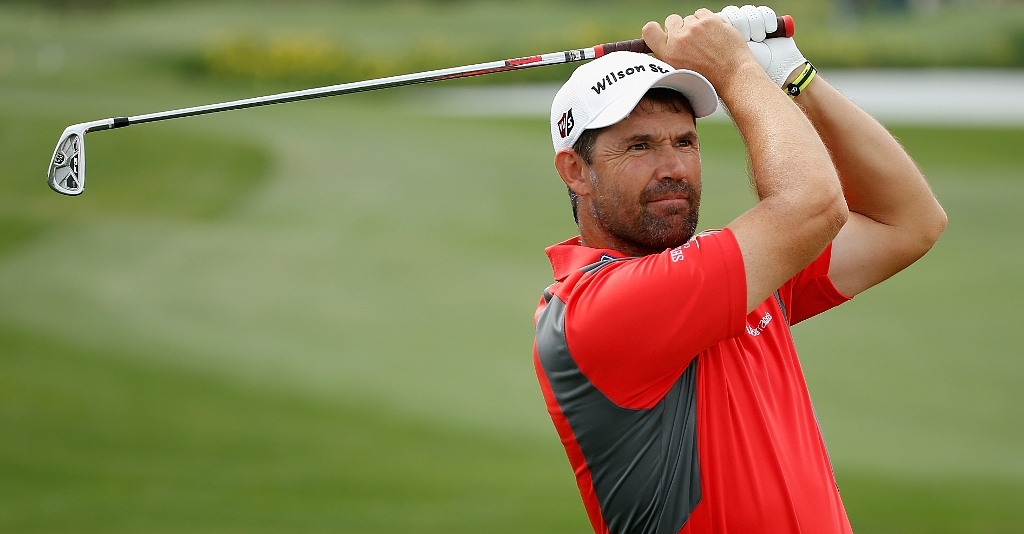 Mark Garrod writes about accident victim Marc Cayeux and Tiger Woods' reaction to the young Zimbabwean.
Tiger Woods had never heard of Zimbabwe golfer Marc Cayeux when he played with him in a world championship event five years ago.
But hopefully he remembers him now and will be joining the well-wishers after Cayeux's horrific car crash just over two weeks ago.
The former European Tour member was involved in a head-on collision with a police lorry which had hit a cow and swerved into his lane.
A police officer died in the accident, while 32-year-old Cayeux broke his right thigh bone and left ankle, shattered his right knee, tore stomach muscles and had chest, hip and neck injuries as well.
He is going to need a skin graft and plastic surgery and had to be operated on when a blood clot was discovered in a leg.
"Marc is doing well and we're hoping he will be out of hospital in four weeks' time," said his wife Jana.
"At this stage he says he wants to get fit enough to play in the Zimbabwe Open next February, but the physiotherapists have warned that it might be six months before he is able to put any weight on his feet."
Sunshine Tour commissioner Gareth Tindall commented: "We're just glad Marc is recovering because he's actually lucky to be alive."
It was through that circuit that he qualified for the world championship in Akron in 2005 – and was drawn to play with Woods.
Cayeux far from disgraced himself with a one over par round of 71, especially as he had a hand injury at the time caused by a burn suffered while lighting a barbecue grill.
"No offence or disrespect at all – I just didn't know who he was," confessed Woods, who went on to win the title and was lost in admiration at how Cayeux played in the circumstances.
"Incredible, absolutely incredible," he commented. "He had a hard time hanging on to the club, but he gutted it out and it was cool to watch.
"He should be very proud of himself. You look at that hand it's not pretty. Obviously he's in a lot of pain and every time he made impact it was going to hurt."
Cayeux, 242nd in the world at the time, wore the lining of a baseball mitt under his glove to try to protect his hand and said: "Even if I had played badly I would have enjoyed it.
"Being drawn with Tiger was the biggest honour and the scariest thing at the same time."
It was his first tournament in the States and he finished it only 49th, but with a third place in the Scandinavian Masters a month before he earned over £230,000 that season and comfortably kept his Tour card.
Moreover, it helped him to support both his parents after they lost their jobs in the political upheaval in his home country.
His mother went to Britain to find work as a caretaker, but then
returned to Zimbabwe when her husband suffered a heart attack from the stress of unemployment.
Cayeux fell off the European Tour in 2006 and has failed to come through the qualifying school every year since. Now, because of the accident, he will not be able to take part next month.
Woods, meanwhile, has led the world rankings every week since he played with Cayeux, but assuming he does not change his mind about not playing again before the WGC-HSBC Champions in Shanghai on November 4-7 his reign is about to come to an end.
And when he does lose the number one spot on October 31 he might drop straight down to third.
Lee Westwood, also not scheduled to play again this month after suffering a recurrence of his leg injury in Scotland last week, does not need to do anything to overtake Woods on that date.
But Germany's Martin Kaymer could leapfrog both of them in the Andalucia Masters at Valderrama in Spain the same week.
That would have seemed nearly impossible before Kaymer won the US PGA Championship in August.
The 25-year-old's first major title moved him from 13th to fifth in the rankings, but he then slipped to sixth before playing again at the KLM Open in Holland a month ago.
Although he won that as well it elevated him only one spot and
Jim Furyk's victory at the Tour Championship pushed Kaymer back to sixth again.
However, his third successive win in the Dunhill Links Championship at St Andrews on Sunday elevated him to fourth – and put him within range of Woods, Westwood and Phil Mickelson.
Kaymer's next appearance is in Bermuda next Tuesday and Wednesday for the 36-hole Grand Slam, but that does not carry world ranking points.
It is a made-for-TV, four-man event for the winners of the season's majors, although Mickelson is not playing and Ernie Els will instead face US Open champion Graeme McDowell, Open champion Louis Oosthuizen and US PGA champion Kaymer.
First prize is £376,000, second place £188,000, third place £156,000 and even last place is worth £125,000, so it's nice work if you get it.