Cont. Europe ready to avenge defeats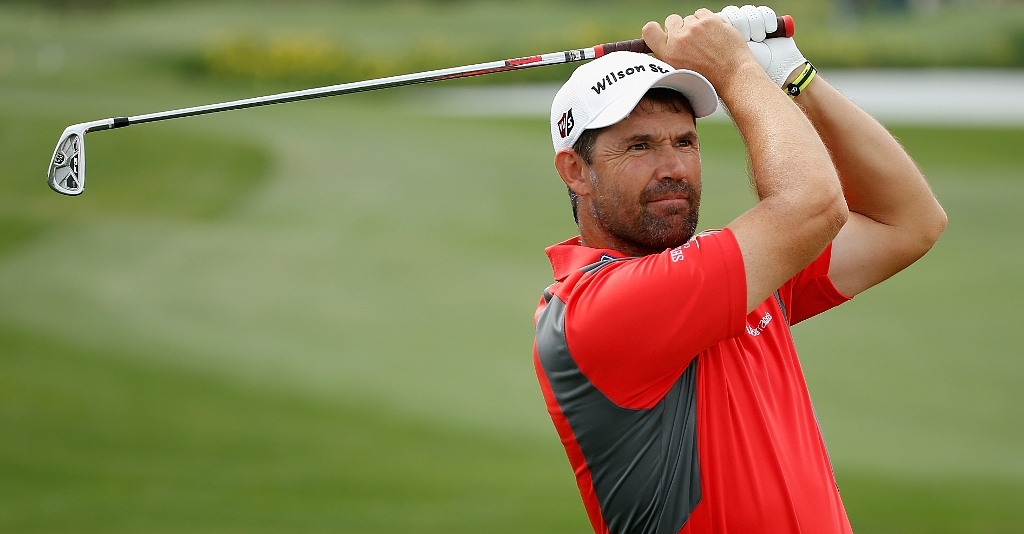 Jean Van de Velde says his side will be motivated by the memory of their five-match losing streak against GB&I.
Captain Jean Van de Velde says his Continental Europe side will be motivated by the memory of their five-match losing streak against Great Britain and Ireland in this week's Seve Trophy.
The two teams are ready to lock horns again in the bieenial event starting at St Nom La Breteche in Paris on Thursday, and Van de Velde believes his team will have no shortage of motivation to do better this time around.
"We've played this match six times and (Britain and Ireland) have won the last five; that will be the inspiration for my team," the Frenchman told Reuters.
"I have a couple of leaders. Thomas Bjorn is in incredible form. He comes into this match with first-first to his name. It's his sixth Seve Trophy and he knows how many times we have lost in a row. He doesn't like to be beaten.
"Miguel Angel Jimenez never knows when he is beaten, and he has played in three Ryder Cups and all six Seve Trophy matches.
"Then again, I have 10 players who feel that way, too. It's a common interest. They are all champions and if there is one thing they hate more than anything, it's losing."
Despite the fighting words, Van de Velde still does not see his side as favourites.
"Looking at the records, we are the underdogs but being underdogs I don't think means much. All I know is that we are going to do everything we can to try to reverse the trend. I have a couple of surprises up my sleeve."
Van de Velde knows that a strong show of leadership and a victory by his side would mean that he announces himself as a contender for possible Ryder Cup captaincy at Gleneagles in 2014.
"Ryder Cup captain? I'm not getting ahead of myself and it's only at the very back of my mind. I am going to put all my strength, all my energy and all my heart into this week.
"I played in the first Seve Trophy and my captain was Seve. He had a vision to establish a match that was preparation for what was to come the next year – the Ryder Cup.
"This week will be all about 20 players trying to prove themselves. They do the hard work. I will try to do a little bit of thinking, try to outdo the other captain and squeeze past him. But if I can be lucky enough to lead my team to victory I would be very proud and it would be great on my CV."
Great Britain and Ireland captain Paul McGinley, meanwhile, seems just as eager not to have the favourites tag hanging over his side's head, depsite boasting the likes of World No 2 Lee Westwood, Open champion Darren Clarke and recent two-time winner on the European Tour, Simon Dyson, in its ranks.
"There is no doubt Continental Europe are the favourites and a stronger team on paper," said the Irishman.
"Look at the quality and experience they have in the team, where they are in the world rankings and Race to Dubai. Their top players seem to enjoy the event and make themselves available.
"They have a French captain as well. That's going to mean a vociferous crowd. We're under no illusions we're the underdogs. But we have been before and come out on top.
"I've got a good idea of my pairings. The big decision I've faced is, do I put my best players together or do I spread them out and put the debutants with experienced players?
"I'll be running everything by the boys when practice is over. I'll be making my decisions then."
McGinley could also not help but lament the fact that the likes of World No 1 Luke Donald and World No 3 Rory McIlroy would not be part of his team.
"I'm disappointed not to have Luke and Rory because I'm competitive – I want to win. I wanted my best team available," he said.
"But I understand the top players in the world are playing a different schedule in which ranking points are very important to them. Everyone makes decisions on what is best for their career.
"I certainly wouldn't criticise them. I'd love them to be playing but that's not the case. That is why it is so important Lee, Darren and Ian (Poulter) opted to play."