Confident Kerr stays two clear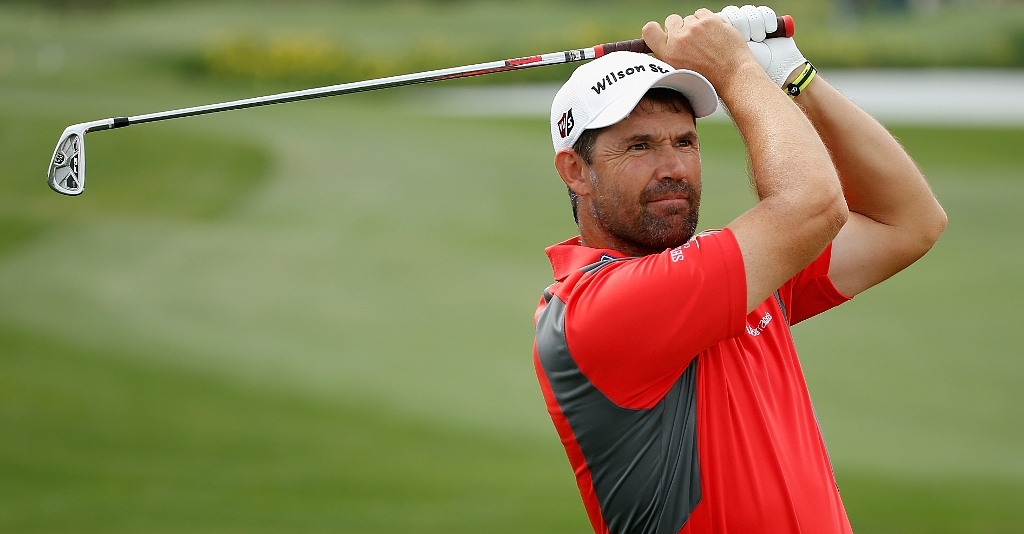 Former champion Cristie Kerr will carry a two-shot lead into the final round of the US Women's Open on Sunday.
Former champion Cristie Kerr will carry a two-shot lead into the final round of the US Women's Open on Sunday.
The American star is the only player under par after the first three rounds at tough and unforgiving Saucon Valley's Old Course in Bethlehem, Pennsylvania.
Kerr, who won the title in 2007 champion, is two under 211 for the tournament despite her one-over par 72 on Saturday.
Korea's Eun Hee Ji is in second place at level-par after shooting a one-under round of 70, but Future's Tour qualifier and the championships surprise package, Jean Reynolds, who started the day just two strokes off the lead, ran into trouble coming down the closing stretch and bogeys at the 15th, 17th and 18th en-route to her 3-over 74 dropped her back into a tie for third with Teresa Lu of Taiwan (70), four shots off the pace at 2 over 215
Did Kerr rank Saturday's round as her worst round so far this week.
"No, I wouldn't call it that," she said."I feel like I played great actually. I hit it a lot more solid today, and you know, I had a couple opportunities for birdies that just didn't quite go in.
"On 11, from the left side of the green it lipped out when it looked like it was right in. On 13 that chip should have gone in. I played great but misread the putt on 16, which was my final bogey of the day, and had I great pars on 17 and 18 – and of course Saucon Valley definitely played tougher today."
"This partly because the wind dried out the greens. This rain will help, I think, to bring a little moisture back in the greens now. But it was a lot tougher to get the ball close to the hole, in most case scenarios.
"The pins weren't any easier either today. They were definitely, I would say, just as sneaky as they have been the first two rounds.
Apart from those 'sneaky' pins, the USGA also shortened the distance of a number of holes to raise the risk-reward factor.
Ji, a 23-year-old Korean, took advantage of that, negating three bogeys with four birdies for the 1-under 70 and even-par 213 that earned her second place and place in the final group with Kerr on Sunday.
On the other hand, Paula Creamer, who played alongside Kerr tried to do the same, but she wasn't quite as lucky. There was no reward for her as she compiled three bogeys on the front nine, a triple-bogey at the 10th and a bogey at the 11th with no compensating birdies in her 8-over 79.
Kerr has been saying all week that she has an advantage here as knows what it takes to win the national championship and firmly believes her game is a good match for the narrow fairways and tricky greens of Saucon Valley.
Her plan has been to play the course with great patience, never getting too aggressive. and so far the plan has worked. Two shots on the final day on this course is a key advantage
She said: "When you get to this point in a major championship, it is so important to play smart golf besides just hitting quality golf shots,. Making the right strategic decisions and that kind of thing are crucial.
"I think it's everything. If you're playing well, the temptation is to want to try and go for more pins and birdies, and on this golf course you can't do it because it'll bite you right in the butt. You gotta play smart golf."
Kerr was asked if she felt holding the lead heading into the final round is an advantage.
For me I think it is," she said without hesitation. "I've won every way there is to win out on Tour.
"I was leading the US Women's Open at Pine Needles when I ended up winning. I've also come from eight shots behind in an LPGA tournament to win.
"I think with my experience and the way I'm playing, I think to have the lead is the advantage, yes."
Morgan Pressel, not long out of her teens and already a major winner, shot 69 and moved to a tie for 11th at 5 over in the feature round of the day while .former champion, Laura Davies of England, playing in her 24th Women's Open on a special exemption, moved to 7 over after a third-round 73.
Lorena Ochoa's early charge from deep in the field came undone on the back nine. Ochoa, the reigning World No 1 but still to win the US Open, followed a bogey at the 12th with a double-bogey at 13 to finish her day with a 2-over 73 and an 8-over 221 total.
Alexis Thompson, a 14-year-old amateur who made the cut for the first time in her third Women's Open, had four bogeys on the front nine and five on the back in her 7-over 78. She is at 9-over 222.
ALL THE THIRD ROUND SCORES
(USA unless stated, par 71):
211 Cristie Kerr 69 70 72
213 Eun Hee Ji (Kor) 71 72 70
215 Jean Reynolds 69 72 74, Teresa Lu (Tai) 76 69 70
216 In-Kyung Kim (Kor) 72 72 72, Candie Kung (Tai) 71 77 68, Hee Young Park (Kor) 70 74 72
217 Brittany Lincicome 72 72 73, Suzann Pettersen (Nor) 74 71 72, Kyeong Bae (Kor) 75 73 69
218 Giulia Sergas (Ita) 75 67 76, Na Yeon Choi (Kor) 68 74 76, Sun Young Yoo (Kor) 72 74 72, Sun Ju Ahn (Kor) 75 71 72, Morgan Pressel 74 75 69, Song-Hee Kim (Kor) 74 69 75
219 Paula Creamer 72 68 79, Jennifer Song 72 74 73, Ai Miyazato (Jpn) 74 74 71, Meaghan Francella 73 72 74, Anna Grzebien 73 77 69, Nicole Castrale 74 71 74
220 Louise Friberg (Swe) 75 72 73, Akiko Fukushima (Jpn) 76 72 72, Laura Davies (Eng) 72 75 73, Maria Jose Uribe (Col) 75 76 69
221 Lindsey Wright (Aus) 74 70 77, Karrie Webb (Aus) 75 72 74, Amy Yang 75 71 75, Hee Kyung Seo (Kor) 75 73 73, Lorena Ochoa (Mex) 69 79 73, Ji-Young Oh (Kor) 76 71 74, Anna Nordqvist (Swe) 71 75 75, Jimin Kang (Kor) 76 71 74, Momoko Ueda (Jpn) 72 77 72
222 Azahara Munoz (Spa) 72 76 74, Young Kim (Kor) 71 75 76, Alexis Thompson 71 73 78, Kristy McPherson 71 74 77, Brittany Lang 75 74 73, Hye Jung Choi (Kor) 72 75 75
223 Ji-Yai Shin (Kor) 72 75 76, Juli Inkster 78 73 72, Maria Hernandez (Spa) 74 72 77, In-Bee Park (Kor) 75 71 77, Sandra Gal (Ger) 75 71 77, Alison Lee 75 72 76, Mi-sun Cho (Kor) 76 74 73
224 Yuri Fudoh (Jpn) 73 71 80, Jessica Korda 72 77 75, Becky Morgan (Wal) 75 76 73, Shanshan Feng (Chn) 74 74 76, Amanda Blumenherst 75 76 73
225 Allie White 74 73 78, He yong Choi (Kor) 77 74 74
226 Stacy Prammanasudh 73 75 78, Karen Stupples (Eng) 73 75 78, Meena Lee (Kor) 72 79 75, Ji-Hee Lee (Jpn) 77 72 77, Michele Redman 77 73 76
227 Candace Schepperle 73 78 76, Mika Miyazato (Jpn) 75 76 76, Cindy Lacrosse 76 75 76, Christina Kim 72 76 79, Allison Fouch 75 75 77, Stacy Lewis 78 73 76
228 Carolina Llano 73 77 78, Haeji Kang (Kor) 73 78 77
229 Jennie Lee 75 76 78, Mina Harigae 77 72 80, Karine Icher (Fra) 76 74 79
235 Lisa Ferrero (Mex) 77 74 84