Confident Crane leads in Malaysia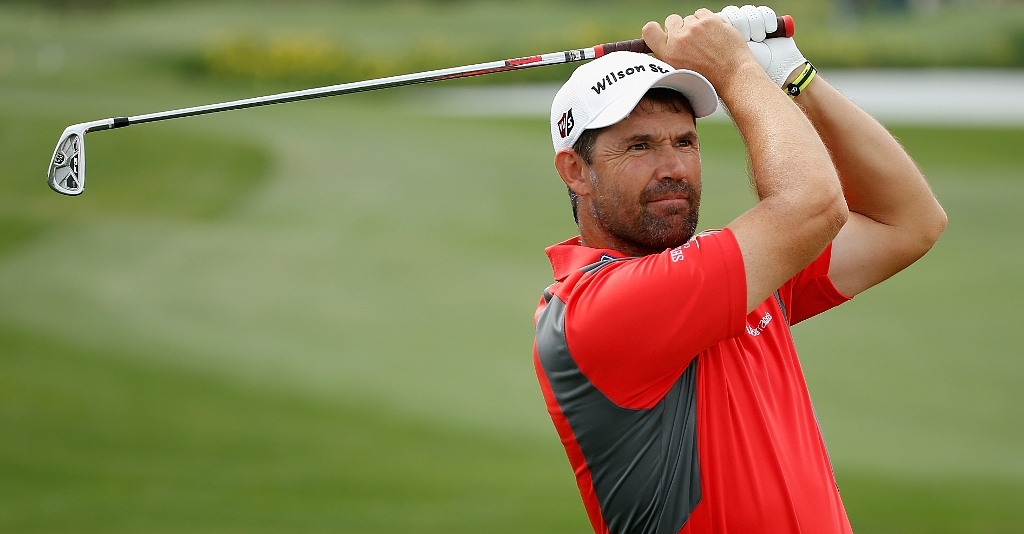 American Ben Crane stormed into a two-shot lead after the third round of the CIMB Asia Pacific Classic in Malaysia.
American Ben Crane stormed into a two-shot lead after the third round of the US$6 million CIMB Asia Pacific Classic, Malaysia on Saturday, thanks to a glorious finish.
The 36-year-old, coming off his best season in the United States, birdied three of his closing four holes for a five-under-par 66 and a 16-under-par 197 total at the Mines Resort and Golf Club and leads from Sweden's Carl Pettersson, who fired into contention with also a 66.
Asia's charge was carried by Singapore's veteran Mardan Mamat, who produced a superb 65 for a share of third place on 201, four shots back. England's Brian Davis and Luke Donald and US duo Ryan Moore and Ricky Barnes are also tied third.
One of the surprise packages at the inaugural CIMB Asia Pacific Classic, Malaysia, which is sanctioned by the Asian Tour and PGA Tour, was Bangladeshi Siddikur, who returned a flawless 65 for a share of eighth place, with amongst others, joint overnight leader Pariya Junhasavasdikul of Thailand, who battled to a 71.
A one-hour weather delay in the afternoon caused by a thunderstorm brought only good fortune for Crane, the joint overnight leader and a three-time PGA Tour winner, as it sparked a hat-trick of birdies from the 15th to 17th holes upon the resumption of play.
"I'm pretty excited with where my game is at. I've been working hard on getting my mind in the right place. That's what this game is all about. I'm just trying to play freely and trying to play like when I was playing like a kid," said Crane, who won the Farmers Insurance Open in January.
"I haven't been in this position a lot. But I'm thrilled to be here. Obviously there's no position I'd rather be in but certainly, I'll pray tonight for peace and relaxation and come out tomorrow to enjoy this experience. It's really fun to be playing well here. The Malaysian people have welcomed us with open arms. Everything has been fantastic."
Pettersson, a four-time winner including the Canadian Open in July, was also hot on the back nine with five birdies after touring the front nine in even par. "It wasn't a great start. But I made some good birdies and played a good back nine to get myself back into the tournament. It was a fun finish," said the Swede.
He rifled a five iron to four feet of the flag for birdie on 10 and then chipped in for another birdie on 14. "I've been playing well all week, nothing really spectacular. I'm hitting it straight and hitting my irons nice enough," he said.
Sticking to the mantra of hitting one shot at a time, a patient Mardan showed his steel with two closing birdies after a bogey on 16 had threatened to spoil his card. With one round to go, he knows a special round on Sunday could land him a cool US$1 million top prize.
"I told myself that it would be nice to finish with two birdies and I did just that," said the Singaporean, who is a two-time winner on the Asian Tour. "I remained patient and just enjoyed my game. I didn't have high expectations of how I would do this week and told myself to enjoy my game and take it one step at a time."
Siddikur was over the moon to feature on the leaderboard and will enter the last round five shots off the pace at the CIMB Asia Pacific Classic, Malaysia. The 26-year-old, who grew up in a poor family in Dhaka and built a first club with a broken seven iron head stuck on a metal rod, brilliantly sank six birdies and outscored playing partner Heath Slocum, winner on the PGA Tour two weeks ago, by six shots.
"I think it was a great day. It was absolutely good today … drive, irons, chipping and putting were absolutely good," smiled Siddikur, the first Bangladeshi to win on the Asian Tour with his win in the Brunei Open in August.
"It's a big tournament in my life and I'm enjoying playing with the PGA Tour players. I'm learning something from them."
It could yet be a long shot for him to upset the odds and land the million dollar prize money on Sunday but after coming out of poverty with hard work and determination, he refused to stop dreaming.
"Just dreaming about the big money for me and for Bangladesh. I'm looking forward to tomorrow, need another good round," he said. "I'm just playing golf. I'm not scared as I've been playing for so long. I'm playing like when I'm playing with friends."