Confidence is Tiger problem – Padraig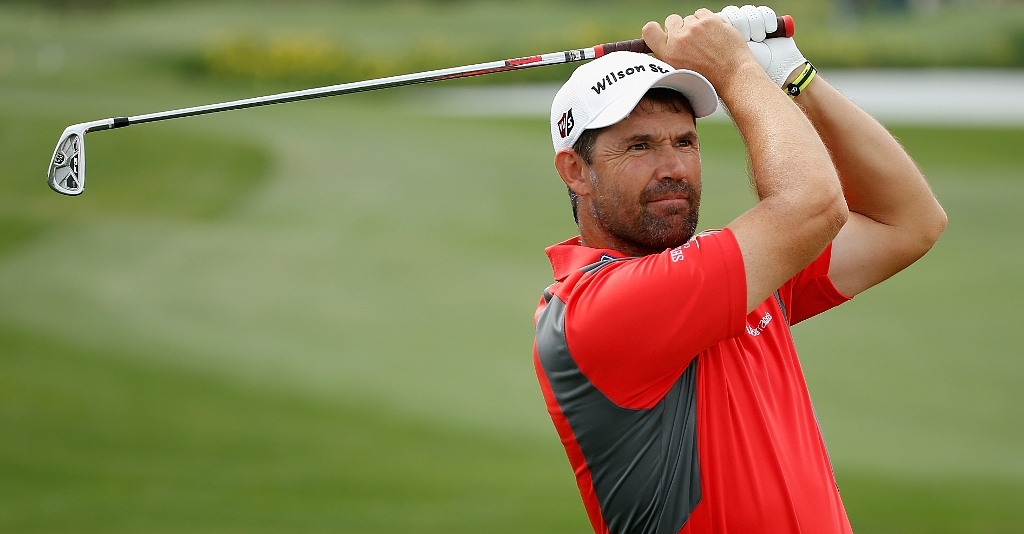 Tiger Woods has lost confidence in his swing and will not be able to dominate the game of golf again until he gets it back.
Tiger Woods has lost confidence in his swing and will not be able to dominate the game of golf again until he gets it back.
That's the view of Padraig Harrington who played the first two rounds of last week's 92nd PGA Championship with the beleaguered 14-time major winner.
Harrington, himself a three-time major winner currently fighting to regain his own lost confidence and to extract himself from a rut that has seen him go without a victory in the three years that have elapsed since his second Open Championship triumph in 2008, says of Woods in a report published on Tuesday by The Irish Golf Desk: "He (Tiger) is still obviously a little bit in a transition with his left knee.
"Certainly early on, he wasn't that confident with it. I saw a player who hit plenty of good golf shots. He certainly didn't get any breaks whatsoever and got a lot of bad breaks.
"That usually happens to a player who is a little bit low on confidence.
"There is no doubt that he looks a little bit low on his game at the moment. If he were anybody else, his golf game would probably win tournaments and he would be so happy with it.
"But he obviously doesn't love his own golf game at the moment and you have to have confidence in what you are doing."
So far this year, Woods, the long-time owner of the World No 1 spot, has crashed from second to 33rd in the world Rankings and not having qualified for the FedEx Cup series which starts with The Barclays next week, looks set to fall out of the world's top 50 if he does not find some alternative tournaments to play in before the end of the year.
Harrington, who was at pains to say he was not without problems of his own at the moment, added that with a wave of exciting new golfing pretenders rolling onto the golfing stage and clamouring to ascend to the throne Woods once occupied with such authority , it was going to get tougher and tougher for him to dominate the sport in the way he used to.
"I think if he goes out there and wins again he could be right back, but I don't think we will ever see him dominate like he used to purely because a lot of players have got better in the meantime.
"It is hard to see him doing that, but I can definitely see him winning tournaments and winning majors again."
Harrington has said more than once that he has enough problems of his own and shouldn't be worrying about Woods.
After finishing tied for 64th in Atlanta alongside the likes of his injury-hit Northern Irish neighbour, Rory McIlroy, Harrington has slipped another five places to 74th in the world this week and must now go out later this week at the Wyndham Championship in Greensboro and battle to qualify for the FedEx Cup play-offs.
In the meantime, he is looking forward to making changes in his own swing with guru Pete Cowen following his break from Sam Torrance..
Encouraged by the some of the ideas Cowen has already come up with re his swing, Harrington said: "I couldn't get into it with the PGA Championship around the corner. It wasn't the time to be changing things.
"When you get to a big tournament you have got to work with what you've got.
"I am looking forward to having a little tinker with Pete Cowen and hearing what he has to say and seeing what road that takes me down."