Compton's heart-warming start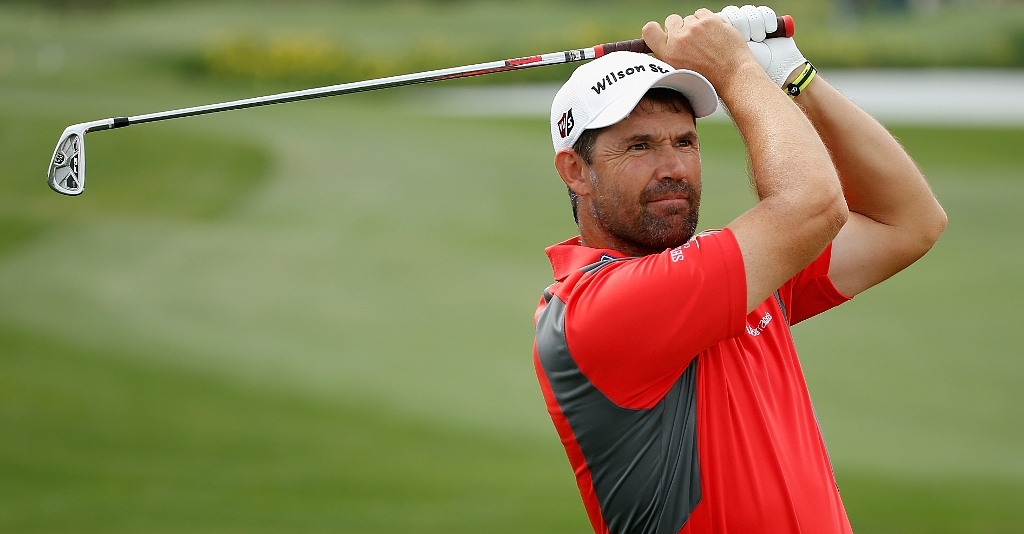 Erik Compton has taken a share of the lead at the Greenbrier Classic – and changed the way the media has been seeing him.
Erik Compton took a giant stride towards changing the questions he is so often asked when he took a share of the first round lead at the Greenbrier Classic on Thursday.
Until now most media interest in him has focused squarely on his two heart transplants, but after a first-round 7-under 63 at the Old White Course at White Silver Springs in West Virginia that gave him a share of the lead with fellow American Matt Every and put him one shot clear of the rest of the field, he finally had the media asking him about his golf.
"Yes, it was a difficult start," the 30-year-old admitted after shooting the lowest score in his 24 starts on the PGA Tour.
"You have to drive it good (here). If you do, you can definitely take advantage.
"I hit some really close shots, made a couple of good putts, and I guess the round just kind of developed like that,"
Compton's story is remarkable one, whether he likes it repeated or not, and it is worth mentioning what it has taken to make him competitive on the golf course
He first underwent a heart transplant as a child after being diagnosed with cardiomyopathy. his first heart coming from a 12-year-old girl who was killed by a drunken driver.
Then, just over two years ago, Compton started having chest pains while he was fishing and quickly drove himself to the nearest hospital where he thought he might die.
He was stabilized, though, and saw a new life that would include a professional golfing career open up when another heart became available after a 26-year-old man from Ohio was killed in a motorcycle accident.
Compton, now married and a father, met up with the family of his donor last year during the Memorial Tournament and last month he made the headlines when he qualified for and played in the US Open.
"It's amazing how many people have reached out to me since the Open; people that have disabilities, that have lost loved ones, (who) have been organ donors or recipients," Compton said.
"I wouldn't say I walk around scared,' Compton said. "If you do that, you'll shoot 85 in a heartbeat out here. It is what it is. I've had to deal with death several times. I would say you get scared when you're in a situation like that.
"But day to day, I'm just enjoying the time and the good round that I had today. It's obviously different because I shoot 7 under and now we're talking about my health. And that is a bigger story than even if I shot 59, the fact that I'm playing out here with two transplants.
"In the past I was maybe a little bit in denial about that, but I know it's a bigger story. It affects so many people."
Compton spent eight days working in his garden at his home in Miami before he got the sponsors invitation on Saturday to play in the Greenbrier.
And after overcoming a slow start he burst away with nine birdies.
"You know, some guys miss six, seven cuts in a row and then win," said Compton who has made four of his last six cuts "I know I'm a good player, and I have a lot of the adversity in front of me with the game and health. But I always feel like if I stick in there and keep trying, something eventually good is going to happen."
Behind Compton and Every, Pat Perez and Jeff Overton opened with 64s.
Their's was a good score, but not enough to hold Compton, who after his sluggish start, showed himself to be an accurate driver with a good all-around game.
He reached 11 of 14 fairways and 15 of 18 greens in regulation and needed just 26 putts.
Against this 26-year-old Every, who has played in only 11 tournaments in the last five months after breaking his left little finger, started fast on the back nine, eagling the par-5 12th and picking up three more birdies to make the turn at 6 under. He then added a birdie at the par-4 sixth hole to match Compton.
"My game's coming back," said a smiling Every afterwards.
Zimbabwe's Brendon de Jonge and Americans Charles Howell III, Aron Price, Matt Bettencourt and John Rollins all shot 65s to be two off the pace while. Jim Furyk, who's stands in fifth place in the FedExCup points standings and can edge past Ernie Els into the top spot with a second or better here, had a 68.
Last week's Canadian Open winner Carl Pettersson, in the meantime, posted a one-over 71.