Completing the Belfry story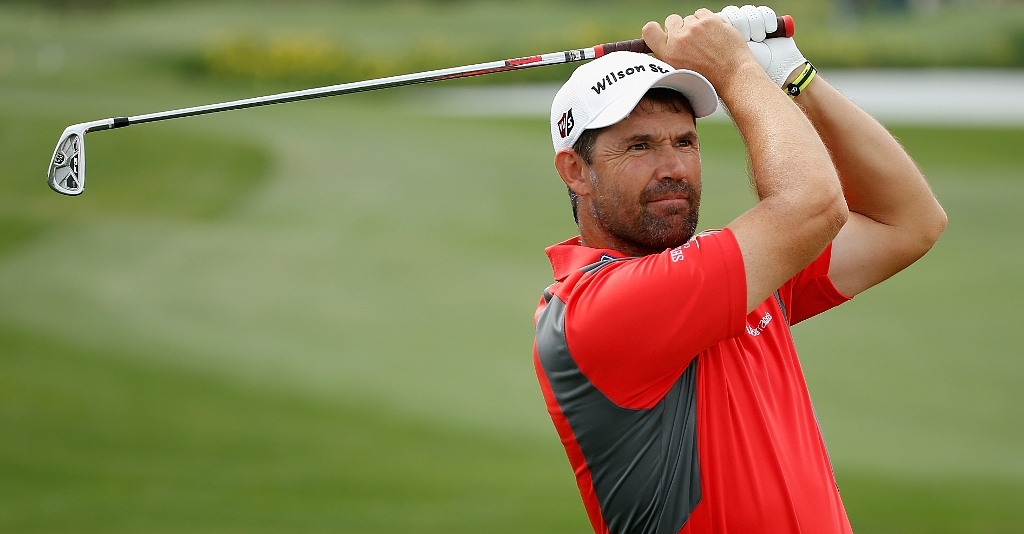 Ben Coley and fourball friends play the other two top-class courses at The Belfry – the PGA National and the Derby.
When I heard that Dave Tindall had visited The Belfry to play the Brabazon (click here to read his review), I was keen to go myself and conclude the review for golf365 with a look around the PGA National and Derby courses that help make up one of Britain's most impressive golf complexes.
At over 7,000 yards, the par-72 PGA National is the only course PGA branded course in Britain and its recently been adapted to enhance the inland links feel, with hard and fast fairways, punishing run-offs and long, wispy rough. Seventy well-positioned bunkers lie in wait to gobble any stray shots and with elevation changes and water hazards to boot the Dave Thomas-designed layout is a thorough test of any golfer's skill.
To add a degree of competition to the day, I teamed up with Josh in better-ball Stableford against Scott and Dan, the latter the only 'proper' golfer among us if truth be told and dressed accordingly.
Here's how I got on, with a quick summary from my playing partner too…
Ben Coley – handicap 16
I've a reputation among friends and colleagues for struggling under pressure. It's one I want to shed, but one I was fully aware of when stepping on to the first tee of the PGA National course with dozens of wandering golfers casting idle gazes in my direction.
Two practise swings. Sweaty palms on a cold winter day. Don't tee it too high, Ben. Don't rush the swing.
I don't really remember hitting the shot, nor do I recall having any control over my body during that opening swing, but somehow I managed to hit it just beyond 200-yards down the centre of the fairway of the 331-yard, par-4 opener. It's not the most testing of opening holes and set up well for my cut, as I was able to start the ball on a bunker nearly 80-yards in length before leaking it back onto the short stuff, but I still took pride in finding the fairway given the circumstances.
If I'm honest, my nerves had been helped by seeing Dan squirt one left of the trap – I know they say golfers like to see their playing partners hit good shots to help them visualise their own but I disagree – and when he was forced to chop across the fairway into the right-hand rough and Josh had left his approach some way short, it was down to Scott and I to battle it out for the opening points.
Nine-iron in hand, almost exactly 135-yards according to my very handy and well worth purchasing course guide, I somehow managed to guide my second shot straight at the pin. Again I don't know how it happened – I'm not used to hitting driver – 9-iron to 10ft – but I had somehow set up a very makeable birdie putt on the first, one I'd go on to hole for to-date my finest moment on a golf course, and what a time to do it.
It was, of course, downhill from there.
After a perfect drive on two I managed to squirt my lay-up into the water hazard to my right, one that really shouldn't have been in play, before I left myself in the greenside bunker on the short third and could only make bogey. Fortunately, Josh and I dovetailed beautifully to keep the scoreboard ticking over, which is handy given what happened on the fourth.
With the wind directly into our faces, a 189-yard carry over the lake didn't look a formality and I was tempted to hit a three-wood to the right, leaving a 200-yard approach rather than half that distance, but when Josh stepped up and belted his drive 250, laughing at the lake on the way, I felt I could make it.
I was wrong.
What's worse, I dropped my ball with 180 or so to the green hoping still to get us a bogey in the bag, only to top it back into the lake. Two shots, two lost balls and one thud as I landed back on reality's hard and cold doorstep.
My struggles continued down five and six, but what better way to brush them aside than with a nice, cold beer on the seventh tee.
I'm not kidding, and I wasn't breaking the rules.
The Belfry operate a drinks trolley that aims to visit each group at two points throughout their rounds and whether it's a coffee or a can you want, they have it. If I'm honest I'm not much of a beer drinker in the daytime but I couldn't let the side down and have to admit that walking down the seventh fairway, underneath a warm winter sun with a can of Stella Artois and three close friends, it did occur to me that life doesn't get much better.
Meanwhile, Josh was playing like a man possessed as we made the turn with a comfortable lead. It was extended as he made another par on 10, before I came back to the table on 11 with a punchy 3-iron beneath the wind that was unlucky to run through the back; I made the up-and-down for a net birdie as Dan's putt slid by.
My shot of the day came on 13 after a slightly wayward drive left me just inside 200-yards to the pin. With winter rules allowing me to place the ball nicely in the rough, I struck as sweet a 3-wood as I'm able to hit that landed softly some 15ft from the pin. That I three-putted annoyed me hugely, but after Josh had lagged his putt hole-side on 15 we'd established an unassailable lead.
Bogey despite finding the fairway bunker on 17 felt nice before I began to tire up the last, finding one of the well-positioned Oak trees halting my progress. I was tired after the stern test but can honestly say that I'd never had as much fun on a golf course.
Joshua Watson – handicap 18
When you step onto the putting green at The Belfry, you become aware of where you are. The famous 10th hole of the Brabazon runs alongside you, the clubhouse behind, camera-phones out of pockets everywhere, and you just can't wait for your allotted tee-time to come around.
When it did, we were lucky to be playing underneath bright blue skies on a cold, crisp winter morning. The first hole nerves were shared by all but once I'd got my drive away I settled down to enjoy a marvellous course and what turned out to be one of the best rounds of golf of my life.
There was, of course, a bit of luck involved. After Ben had put four points on the board on the first I managed to make par on the second despite pulling a drive left and having to engineer a four-iron around the trees for my second. I shared his fate on three as we both under-clubbed, but on four hit a beast of a drive to within short-iron distance on what is arguably the hardest driving hole on the course.
With beer in hand, I got up-and-down for par on seven having just caught my 7-iron approach a little fat and that was the catalyst for a run of pars and bogeys that had us basking in the glory of the prospect of a free drink at the hands of our despatched colleagues.
There are many compliments I can pay the course. It's a test of your tee-to-green skills as any misguided approaches will tail off leaving you with a tough up-and-down, but if you can find the dance-floors you can definitely score because the greens run pure.
The rough is punishing