Come back Annika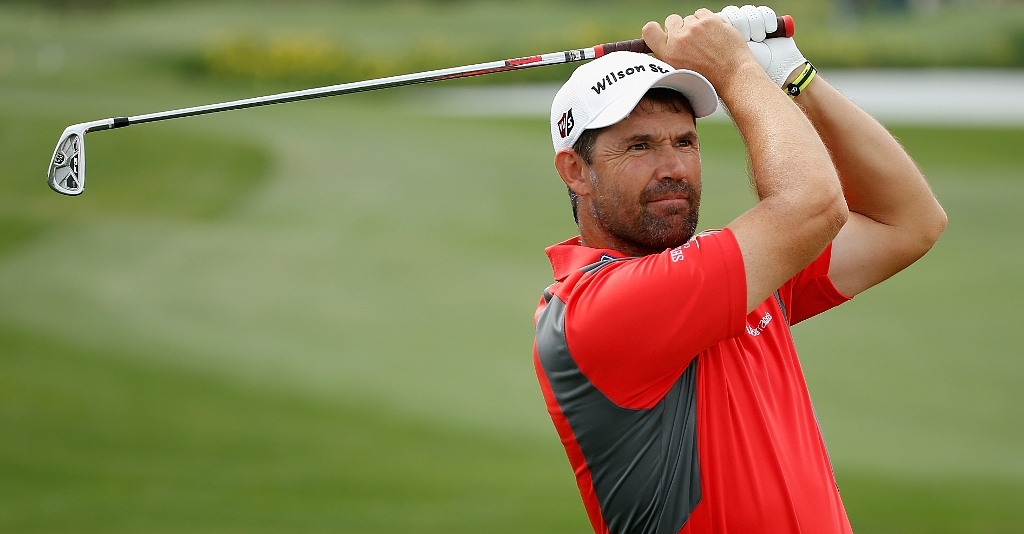 Unpredictable – yes. But perhaps what the women's game needs most is a Sorenstam comeback story, says Mark Garrod.
Most of the coverage – on screen and in print – of last week's Buick Open in Michigan was fairly easy to follow from a distance.
Day One. Tiger Woods is eight behind after a 71. Coming after his missed cut in The Open at Turnberry, what's wrong with the world number one?
Day Two. Tiger plays his first seven holes in seven under, shoots 63, is only four back. Is there anything he is not capable of?
Day Three. Tiger has eight more birdies, shoots 65, leads by one. He is back where he belongs.
Day Four. Tiger wins by three. Easy.
There were, by the way, 155 other players in the tournament. But they know their place and not one of them can argue that Woods does not deserve the attention he gets.
They benefit, after all, from prize money going through the roof since he arrived on the scene.
Somebody like Brett Quigley, for example, has earned more than 10 million dollars (£6million) on the circuit without winning in more than 350 starts.
And nearly 60 players are already through the one million dollar (£600,000) mark for this season alone. They include Jason Dufner, John Mallinger, Bo Van Pelt, Bob Estes and Quigley, who between them do about as many press conferences and television interviews in a year as Woods does in a week.
There is a debate to be had about whether such a level of dominance by one player is entirely healthy for a sport or not.
But what cannot be argued is that Woods has changed the face of golf by drawing in people to either play or watch who would not otherwise have the slightest interest.
And that has to be good.
Certainly it is a situation which the women's game wishes it had at the moment.
Annika Sorenstam's retirement at 38 last year took one of the leading lights out of the scene.
The Swede had been overtaken and left behind as world number one by Mexican Lorena Ochoa by then, but while she was regularly winning majors – 10 of them – there was a comparison to be drawn between her and Woods.
When Ochoa broke her major duck at the British Open in a ground-breaking week at St Andrews in 2007 and then made it back-to-back titles at the start of last season a new era of domination looked to be dawning.
But she has failed to win any of the last seven and has not even come close in any of this season's four.
Ochoa is now engaged to the chief executive officer of Aeromexico and has talked already of ending her playing career in a few years.
Asked if she wanted to emulate what Sorenstam had done before stepping away the 27-year-old replied: "No, I have a very different way of seeing life, a different path, and that's why I don't want to necessarily win the same number of tournaments she won or play the same amount of years.
"I'm a little bit younger, I'm aware of that, and life is too short. There are many things I would love to do also outside of golf.
"My foundation is very important. That's my priority and I want to be there 100% and really work there and to make sure that those kids that are in need receive help and support.
"It's an opportunity to change people's lives. That's what I want to do – and maybe golf course design."
She also said she wants to quit as number one. She remains there for the time being, but the gap is closing.
While Ochoa tries to hang on to her position the search for the next superstar goes on.
Michelle Wie was the obvious candidate once she captured the attention of the sporting world by appearing on the PGA Tour at 14 and missing the cut by only one, with Adam Scott among the players she finished ahead of.
Then came injury and a dramatic loss of form and while she has come back to prominence this year and on Sunday night fully deserved a Solheim Cup wild card she has still to win a 72-hole event – not just this season, but in her entire life.
Perhaps what the women's game needs most is a Sorenstam comeback story.
She is expecting her first child next month, but as she prepares for that Sorenstam cannot have failed to notice what Scotland's Catriona Matthew achieved at Royal Lytham last week 11 weeks after giving birth to her second daughter.
Sorenstam is the younger of the two by a year, but with a baby on the way and "Brand Annika" well established does she need to actually play the game competitively again?
Time will tell on that one, but if she does feel the urge nobody will be happier than Marsha Evans, the new acting commissioner of the LPGA Tour in the States.
After the resignation last month of the beleaguered Carolyn Bivens, Evans appears well qualified to step into the breach.
After serving as a Rear Admiral in the US Navy she led the Girl Scouts movement and then became president of the American Red Cross.