Colsaerts takes first win in style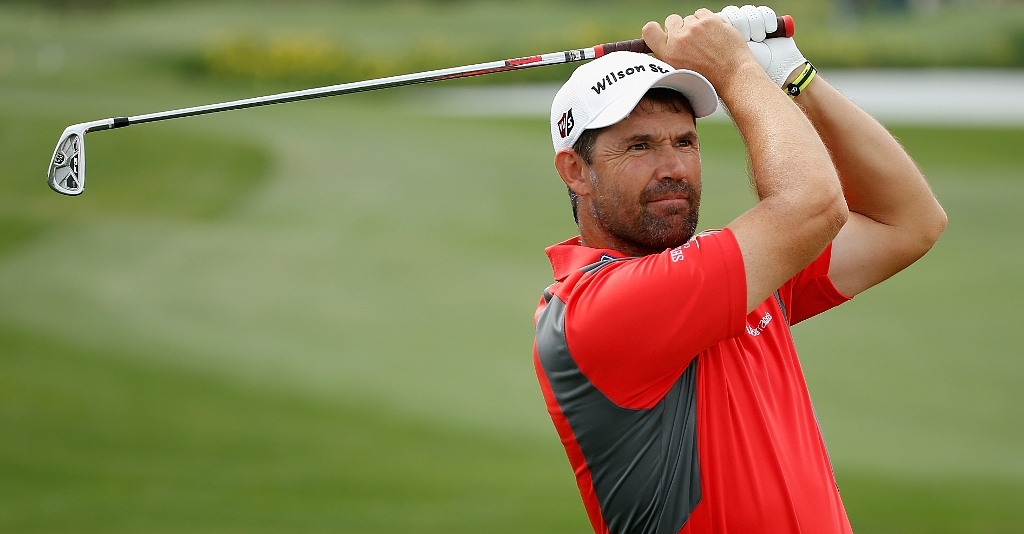 Nicolas Colsaerts secured a dominant first win on the European Tour by four shots at the Volvo China Open.
Nicolas Colsaerts secured a dominant first win on the European Tour by four shots at the Volvo China Open.
It was a long time coming for the big-hitting Belgian, who first turned professional on his 18th birthday more than ten years ago.
Colsaerts finished with with another superb round of 66 to cruise to victory by four clear strokes over New Zealander Danny Lee, Spain's Pablo Martin, Ireland's Peter Lawrie and Dane Søren Kjeldsen.
After becoming the second youngest Challenge Tour graduate ever, the last decade has mostly been a struggle for Colsaerts, but in the last year he has seen an improvement in both his stats and money list ranking, and his potential was finally realised in China this weekend.
Colsaerts also becomes only the second Belgian ever to win on Tour, following Phillipe Touissant in 1974.
"I'm enjoying every second of it," he told europeantour.com. "I'm dizzy – my head is going all over the place. I've been waiting for this for a very long time and I think I did it in the best of manners so I'm really delighted.
"I guess a lot of kids are going to look up to this victory. I actually know the last guy Phillipe Touissant pretty well and I'm sure that he is very happy for me too.
"A lot of people were expecting big things of me and for me to win tournaments a long time before.
"I lost my card, I got on Tour pretty young and I didn't know how to handle myself. The lowest point was 2008 and I had to get my life back together.
"I was doing basically ever wrong thing you could possibly thing of. One day I woke up though – I went to Australia for four months and it changed me forever.
"It's been a hell of a journey looking back, from when I was 18 and got on Tour. I didn't really have any idea of the level and how high you had to raise your game to play on Tour. I never lost faith of getting to where I am and I'm glad I did it this way."
Colsaerts never showed any signs of nerves during Sunday's final round, birdying the first, third and seventh holes early on.
Pablo Martin had emerged as his closest competitor earlier in the day after firing a nine-under 63 that featured ten birdies, setting the clubhouse target in the process.
But Colsaerts soon pulled away from Martin's target, making another three birdies in four holes starting at the 12th hole.
"This course was set up in a way that people would shoot good scores and the last holes there are two par fives out of three," he added. "I wanted to get myself to a certain point coming to 16 and those two birdies on 14 and 15 got me there and to a certain comfort zone.
"Maybe too much of one. That was the reason I made five on the 16th rather than birdie. That was a bit of a wake up call and I told myself it still wasn't done. I had the cushion I was hoping for but it still had to be done until the last.
"When you hit it 330 yards all the time it is difficult to keep it straight but this course was set up for my game. Sometimes I hit three woods to make sure I was in position but this course didn't set up for playing a certain way it was more about going for the par fives and distance. That's where you capitalise on your week and it suited me pretty well."
Martin was paired with Christian Nilsson and Danny Willett, who managed rounds of 64 and 65 respectively themselves. Collectively the trio were 24 under.
"Fantastic, great day, I've never seen so many birdies in one group ever," he said.
"I think it must be some sort of record! It was good fun. I put a good score in there."