Colonial CC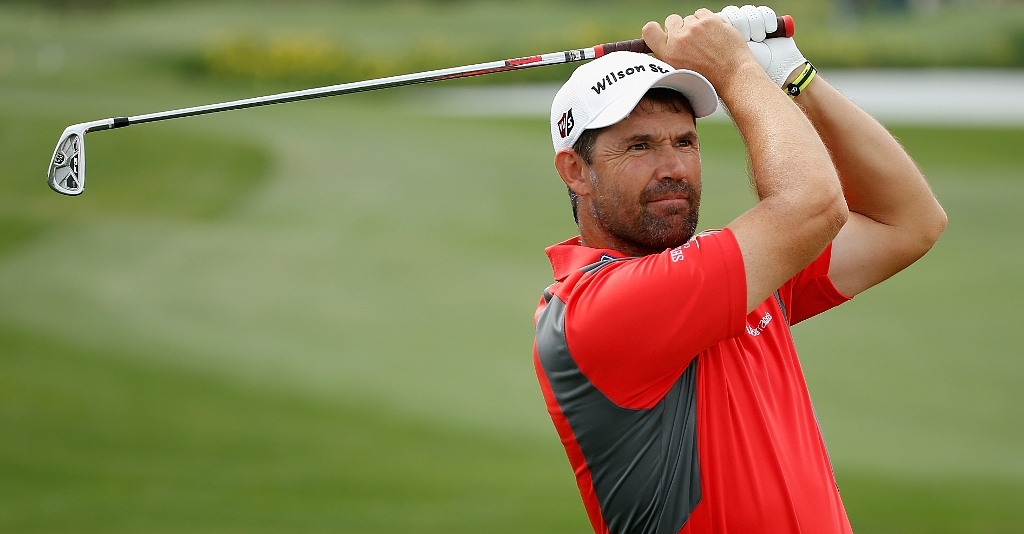 Colonial CC, home of the Crowne Plaza Invitational, is the brain-child of a man who was obsessed with bent grass greens.
Colonial Country Club in Fort Worth Texas and home of next week's Crowne Plaza Invitational is the brain-child of a man obsessed with bent grass greens.
Marvin Leonard had a dream of bringing bent-grass greens to Fort Worth in Texas, but when his hopes of seeing them installed at the already-established Fort Worth Golf Club failed to materialise, he came up with an alternative plan and in 1936 his vision became a reality when he opened a new, 18-hole golf course in Fort Worth with 100 members.
The club's billiard-smooth greens had all been sewn with bent grass and were to thrive, despite warnings that the Texas heat would kill them
The 7,204-yard par 70 course, designed by John Bredemus of Texas and Perry Maxwell of Oklahoma, would go on to be rated as one of the USA's top 100 courses and driven by Leonard, who was determined to establish his club as one of the best in the USA (and a guarantee $25,000 in prize money) the USGA took the 1941 US Open to Colonial.
This exclusive, private members club, which now, along with golf, also offers tennis, swimming and get-fit facilities of the highest order, would also host the 1991 US Women's Open, but long before that Leonard decided that selling the club to it's members would be the best way to ensure a long-term future for it.
His first approach was rejected, but eventually after bargaining with the members with a $300,000 offer that was virtually what it had cost him to build the club, it was sold to its members on December 31, 1942, when, for the first time, it officially became the Colonial Country Club.
In 1946, the Club hosted its inaugural US PGA Tour event, The Colonial, and with two exceptions, has done so ever since, currently under the name Crown Plaza Invitational. Previous title sponsors included Southwestern Bell, MasterCard, and Bank of America.
Notable winners of Colonial tournaments include: Ben Hogan (5 times; thus earning the course the nickname "Hogan's Alley"), Sam Snead, Arnold Palmer, Lee Trevino (twice), Ben Crenshaw (twice), Al Geiberger, Bruce Lietzke (twice), Jack Nicklaus, Peter Jacobsen, Lanny Wadkins, Ian Baker-Finch, Tom Lehman, Corey Pavin (twice), Tom Watson, Phil Mickelson (twice), Sergio García, Nick Price (twice), and Kenny Perry (twice).
The tournament record total is 261 shot by Kenny Perry, both in 2003 and 2005.
Perry also has the 54 hole record of 192 and the 36 hole record of 128, both of which he shot in 2005.
The 18 hole record of 61 is held by 6 players. The front nine and back nine records on this par 70 course are both 28, held by Wayne Levi and Keith Clearwater, respectively.
THE COURSE
Built in 1936, the traditional layout has been acclaimed since its inception as a tough but fair challenge and always ranks high on top 100 lists.
Inn the last few years, the Colonial, turfed with Bermuda grass on its fairways and Bent grass on it's greens, has undergone some significant renovations of its features, including all of its bunkers, greens and tees.
Native stone walls were installed on two of the water features, and trees were repositioned in a few strategic areas. The tournament yardage was increased to 7,204 yards, and the green at the 13th was rebuilt to reflect the intent of the original green construction.
The course has 84 sand bunkers, three water hazards and runs at 11.5 on the stimpmeter. It was ranked 34th out of 51 in difficulty on the PGA Tour in 2008 and could have a higher ranking after this year's Crown Plaza event.
HOLE BY HOLE
Here in a nutshell is a brief, hole-by-hole description of the course:
Hole 1, Par 5, 565 yards – Although it is a tempting to go for the green in two on this par 5, it is, in fact, difficult to reach because of the bunkering. A sand wedge approach shot gives the best chance for birdie.
Hole 2, Par 4, 389 yards – This is a short par 4 and a key birdie opportunity. The tee shot offers a choice; play left to right or hit over the tall tree in the dogleg.
Hole 3, Par 4, 483 yards – This is the beginning of Colonial's "Horrible Horseshoe" — the three most difficult holes on the golf course. The long dogleg left requires a perfectly placed tee shot around a large tree and bunkers. A long approach shot makes birdies rare. This ranks as the second-most difficult hole at Colonial.
Hole 4, Par 3, 247 yards – This is the longest of the par 3s. The elevated green is difficult to hold. This is the only par 3 that has not yielded a hole-in-one during the 62-year history of the tournament. Even birdies are rare.
Hole 5, Par 4, 481 yards – This is the hardest hole, and the most famous, at Colonial and the last of the "Horrible Horseshoe." The tee shot must be precise because there is a ditch to the left and a river on the right. Even a good tee shot leaves a long, narrow approach.
Hole 6, Par 4, 406 yards – A left-to-right tee shot between bunkers sets up a good birdie opportunity. The green can be tricky.
Hole 7, Par 4, 440 yards – This is a straight hole that requires accuracy off the tee into a pinched landing area. You can be more aggressive with the second shot, though.
Hole 8, Par 3, 94 yards – This hole features a three-tiered green with tricky crosswinds. Short birdie putts are difficult to come by here.
Hole 9, Par 4, 407 yards – This is an attractive, but nasty hole that can make for some big scores. You must hit it straight off the tee and avoid a pond in front of the tricky green with your approach.
Hole 10, Par 4, 408 yards – This is the second-toughest hole on the back nine. The tee shot must stay left to fully utilize the narrow opening to the green.
Hole 11, Par 5, 635 yards – You can let it all out on this straight tee shot but watch out for bunkers to the left side of fairway. For most players, likely a 3-shot hole. The well-bunkered green requires a sand wedge approach for the best chance at birdie.
Hole 12, Par 4, 445 yards – This is the hardest hole on back nine. The fairway is a dogleg left that requires accuracy and length. The approach must negotiate a tightly-bunkered green and often a head wind.
Hole 13, Par 3, 190 yards – You face a tee shot which has a total carry over water to a small green. Winds can make this hole very difficult, with water front and right and bunkers left.
Hole 14, Par 4, 464 yards – This long dogleg left requires a draw off the tee and a long approach shot. The green can be tricky, and the approach is usually into a head wind.
Hole 15, Par 4, 430 yards – Your tee shot must navigate a gauntlet formed by out-of-bounds to the right and trees to the left. A short approach makes birdies possible on this two-tiered green.
Hole 6, Par 3, 192 yards – The steepest green on the course needs a good approach shot that stays below the pin.
Hole 17, Par 4, 387 yards – This is a short but dangerous hole. It's a dogleg right but you must keep your tee shot left. Accuracy is a is critical all the way,