Coetzee stays top in Austria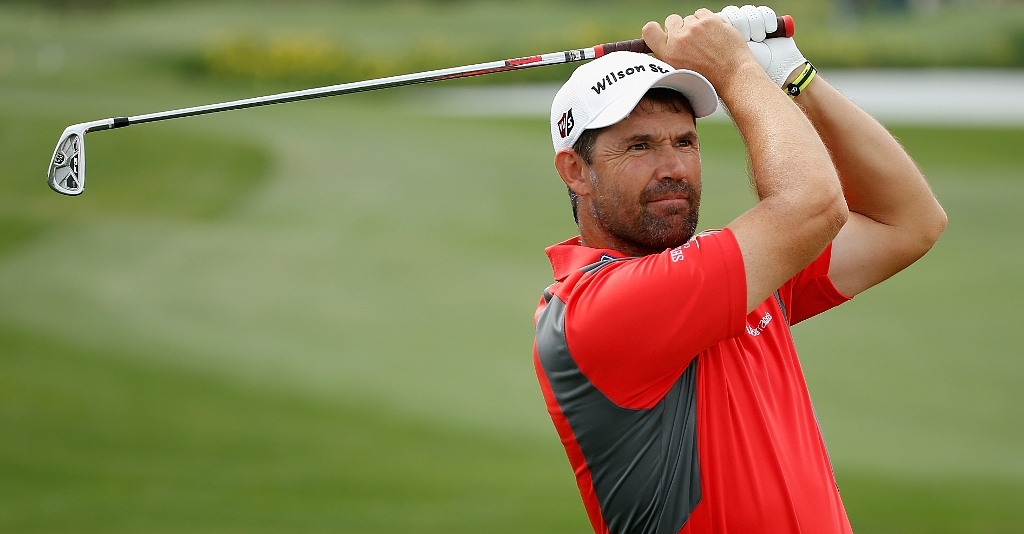 George Coetzee has boosted his hopes of keeping his Tour card in 2011 with a days best 65 in round one of the Austrian Open.
George Coetzee has strongly boosted his hopes of retaining his European Tour card next year in the opening round of the Austrian Golf Open presented by Botarin.
The unheralded South African shot a sizzling 7-under par 65 that has put him into a one shot lead heading into Friday's second round that could prove a key factor in helping carry him from his current 142nd place in the Race to Dubai into the top 115 who will qualify for 2011 Tour Cards.
He took the first steps on Thursday with eight birdies and just one bogey.
"At this stage of the season I'm doing everything I can to make sure I'm still on Tour in 2011," said Coetzee.
"It's my first time playing in Austria, but second time overall. I went skiing in January after my father told me to try it and it was incredible. I loved the place.
"I was very happy to come back here and play this tournament but to be honest I have to play every tournament I can right now to try and keep my card."
The 24-year-old teed off on the 10th and came out of his blocks like an Olympic sprinter, firing four consecutive birdies before adding another at the 16th.
His only bogey came at the 18th, but he atoned for that mistake with gains at the fourth, sixth and seventh heading home, perhaps feeling a little unlucky that his tap-in birdie at the seventh followed an eagle putt that brushed the lip, but stayed out.
"When the putter works it's easy to shoot scores like that," he said.
"I wouldn't say it was spectacular, I just putted very well and that gives me confidence."
Spain's José Manuel Lara, also fighting to stay on the Tour next year, and Australian Terry Pilkadaris were tied for second on 6-under after the first round.
Two-time Asian Tour winner Pilkadaris was only three under with four to play, but after picking up a shot at the par five sixth, curling home a 15 footer at the seventh and then finally chipping in at the par three ninth from the edge of the green, it dramatically swept him to a 6-under. .
Lara, the 2007 UBS Hong Kong Open winner, is 130th in The Race to Dubai standing but he could climb into that top 115 with a top-five finish here this week.
The 33 year old had missed eight out of nine cuts before last week's KLM Open, but his 4th-place finish there has boosted his self-confidence sky high
"It's confidence, that's all," he said. "I got some confidence from last week and now I'm hitting the ball okay and putting a lot better.
"I've been working really hard this year having missed a lot of cuts. I never go home at the weekend if I miss the cut – I stay and practised. That's maybe the key.
"Maybe things are starting to come good now thanks to all that practice. The game is not 100 per cent – I'm still missing some shots – but it's getting a lot better and my confidence is good again," he said.
Ireland's Damien McGrane is alone in fourth place after a 67 while Argentina's Clodomiro Carranza, England's David Lynn, former Swede Jarmo Sandelin and the Spanish pair of Gonzalo Fernandez-Castaño and Javi Colomo are a shot further back on 4-under..
The two members of this year's Ryder Cup Team in the field, US Open champion Graeme McDowell and Spain's and Miguel Angel Jiménez, had mixed fortunes on the first day.
McDowell posted a solid three under 69 but Jimenez, the KLM winner in the Netherlands last week bogeyed his last two holes to post a disappointing level par 72.
McDowell said he got off to a slow start by bogeying the second and third.
"The third could have been a lot worse, though, as I hit an awful tee shot into the middle of a bush and made a great five. I hung tough the first eight holes – I was two over, but easily could have been three, four, five over the way I played.
"The back nine here you can really make a score, though. It really is a tale of two nines, this golf course.
"Thankfully I birdied the tenth and 11th and that got me going. I could have made a lot of birdies on the way back in and it was nice to finish off with a birdie on the last."