Coetzee leads Saint-Omer Open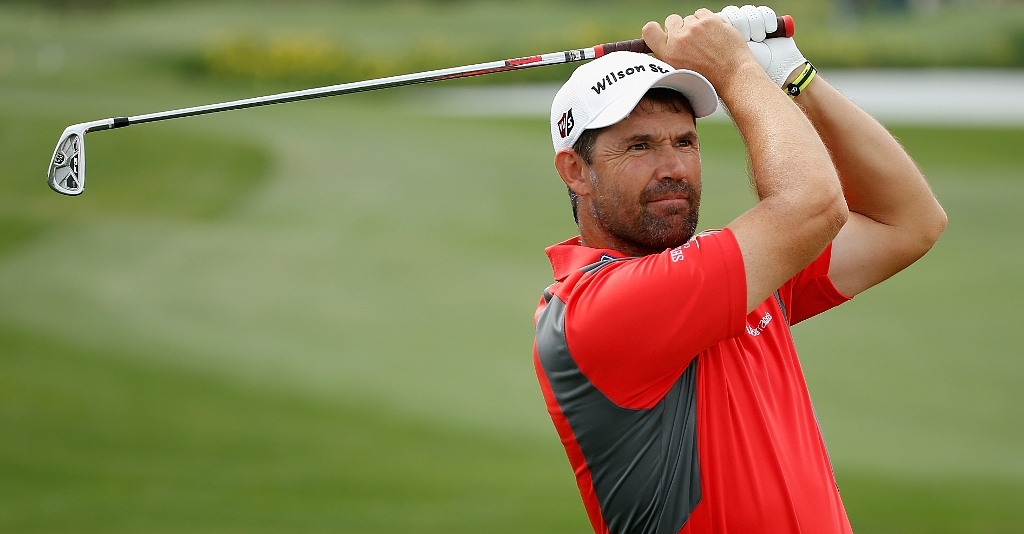 George Coetzee has fired a 5-under 66 in tricky conditions to lead the first round of the European Tour's Saint-Omer Open.
George Coetzee has fired a 5-under 66 in tricky conditions to lead the first round of the European Tour's Saint-Omer Open.
The 24-year-old South African closed with three straight birdies at the Aa Saint Omer Golf Club to finish the day two shots ahead of Australian Matthew Zions, Norway's Eirik Tage Johansen, Italian Andrea Perrino, Benoit Teilleria of France and Thomas Norret of Denmark.
Coetzee, whose early tee time meant he avoided the worst of the wet, windy weather which hovered over the northern France venue for much of the day, attributed his score to his touch on the greens
"The wind is starting to pick up now, but it wasn't that bad this morning," he said.
"I putted pretty well – that's the reason for my score. It's not easy to get the ball on the green or to keep it there if you do get it on, but I played well, especially over the last three holes, and it's a good start.
"I just kept trying to make pars, I didn't really care about my score. I bogeyed the 13th (his fourth hole, having teed off from the tenth) and thought to myself 'I can get really mad now or I can just keep trying to make pars'. You just have to keep plugging away and not try to hit it off the planet."
Coetzee, a recent Q-School graduate has yet to win on The European Tour, but triumphed in the Sunshine Tour's Telkom PGA Championship earlier this year.
"When I went home for that week I started swinging it better and to win was great," he said. "I couldn't believe I missed the cut in the Wales Open two weeks ago because I felt so good about my game. It will come, I've just got to stay patient."
Norret, who this season returned to the game after a six-year break, was the only player of the day not to have a bogey on his card.
"I hit a lot of good shots today, and whenever I didn't hit a good shot I managed to save par," said the 37-year-old, who has won once on the Challenge Tour, at the 2002 Volvo Finnish Open.
"I've been playing well and have felt like this sort of round has been coming.
"It was a nice way to finish with that putt to save par at the last. It was nice to keep the bogeys off the card. I've been doing a lot of good things, but I just need to finish it off.
"I played on Tour for five years in the early 2000s. Then I got married and we had three children, and when you don't make a lot of money on the Challenge Tour it is hard. So I quit for a while and managed some younger players.
"One of them, a girl, is playing on the Ladies European Tour now so it's nice to see young players that I may have influenced doing well. Being away from the game made me realise there are more important things in life, but hopefully my decision to come back to golf is a good one."
Like Coetzee, Zions and Johansen both birdied three in a row from the seventh.
Zions said: "It's a good score considering the start I made. I three-putted the first and third to be two over after three. But I think I only missed one green out there all day and I made some very good saves, which was nice as my putter has been pretty cold the last few weeks. There are some tough pins out there and when it's this windy there aren't any easy pins.
"You have to show this course a lot of respect. And you have to take advantage of the par fives because other birdie chances are few and far between. The winning score is usually in single figures."