Cochran joy in Senior Open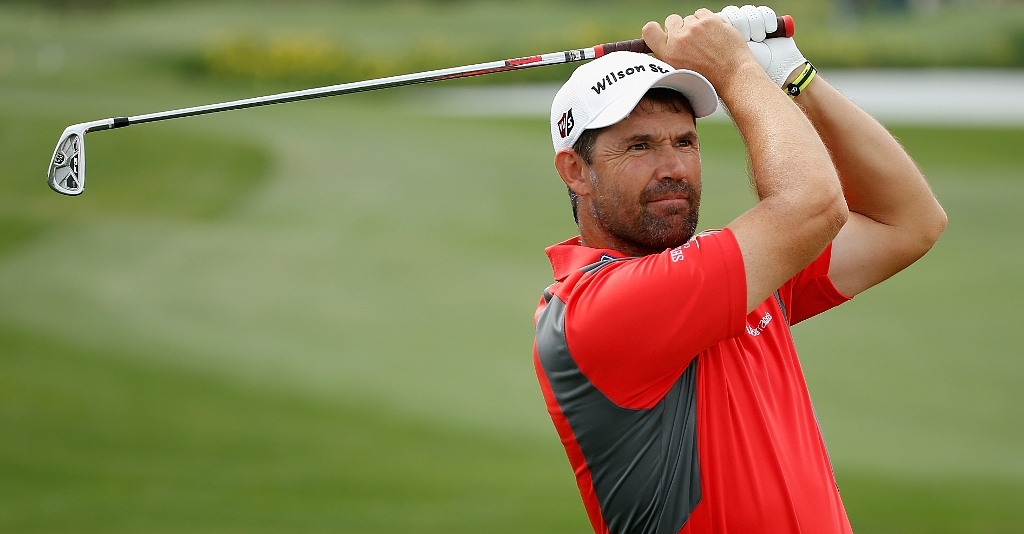 Russ Cochran upstaged some of senior golf's biggest names to win the British Senior Open at Walton Heath Golf Club on Sunday.
Russ Cochran upstaged some of senior golf's biggest guns to win the British Senior Open Championship at Surrey's Walton Heath Golf Club on Sunday
The American held off the field with a sparkling final round of 67 on a day of low scoring and high temperatures, finishing on 12 under par and beating American Mark Calcavecchia by two strokes as he became only the second left-hander after New Zealand's Bob Charles to win the British Senior title.
The American duo of Corey Pavin and the evergreen Tom Watson finished a further stroke behind courtesy of respective rounds of 69 and 67, with England's Barry Lane the highest European finisher on eight under par.
Cochran, who had started the day as co-leader with South African David Frost and Calcavecchia, birdied the opening two holes and picked up further shots on the sixth, seventh and eighth holes in going to the turn in 31.
Calcavecchia had been keeping pace with his compatriot after birdies on the second, third and sixth holes, but a double bogey five on the par three ninth hole, where he four-putted, dropped him back and ultimately cost him the title.
Cochran never looked back, the former US PGA Tour champion, who was tied third in last year's Senior Open Championship at Carnoustie and was Rookie of the Year on the US Champions Tour in 2009, parring his way home to a victory that earned him US$315,600.
Calcavecchia was left to rue his costly mistake on the ninth hole, but took more positives than negatives from the week.
He said: "I switched drivers today to the one I used last week at The Open and I drove it a lot better, so that's encouraging.
"But the four whack on the ninth hole, those usually hurt you. The greens are tough here, but that was all my fault. I pulled both those little short putts; hat happens every now and then. So overall, I felt really good. It's just hard to make a lot of putts on these greens, because they can be very tricky to read."
Pavin, who captained the American Team at last year's Ryder Cup, also found the greens difficult to decipher, but was similarly pleased with his efforts.
He said: "The greens are tough, sure. A lot of them over here have the little rolls, so they are tough to read. I hit a pretty good putt on the 16th which didn't go in, although I can't really say the same for the 17th. But that's golf, and overall I played well. It was good playing with Calc. He drove the ball really well today. We had a good day out there; it was a lot of fun."
Watson also enjoyed his return to Walton Heath, 30 years after he played his part in America's emphatic defeat of their European counterparts in The Ryder Cup.
The 61-year-old, who finished with four threes, said: "It's been fun. When I played my first round on Monday, I couldn't remember very much about the golf course. So it probably took me until today to remember some of the intricacies of it, and the greens.
"The one thing that concerned me the most playing in The Ryder Cup were the greens here, and how difficult they were with all of the little breaks. I remembered the strategy that I had back then – I should have remembered it earlier in the week, but I didn't…. and that strategy was just to play the line that you see, and not to worry about all of the little breaks. Just pick a line, hit it there and if goes in, it goes in. Fortunately for me today, quite a few of them went in."
Lane, who returns to European Tour duty at next week's Irish Open was proud to have flown the flag for England with a closing round of 70 which featured an eagle at the sixth hole.
Frost could only manage a closing round of 72 to finish in sixth place on seven under par, one stroke ahead of a quartet of players which included Senior Tour champion Peter Fowler of Australia.