Cochran edges clear at Boeing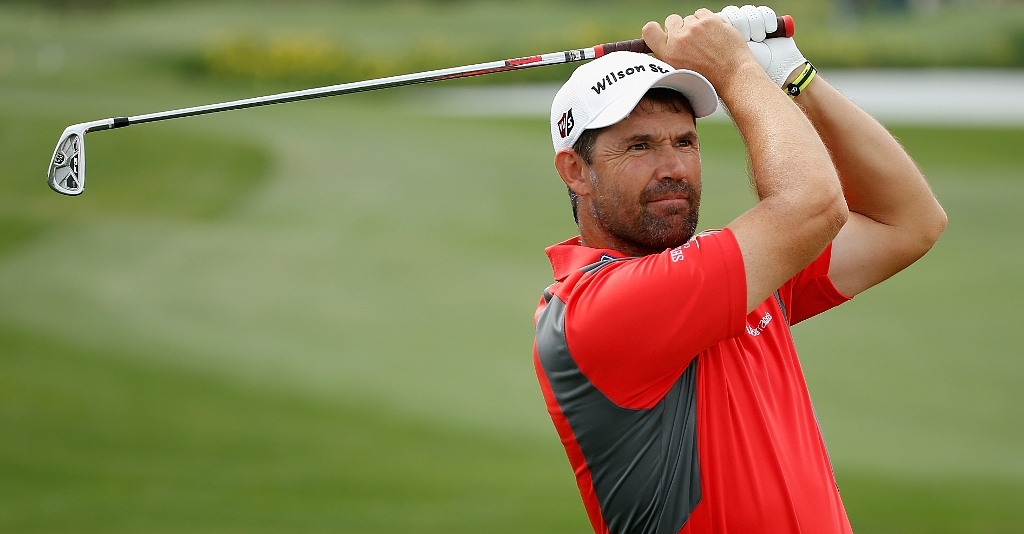 Russ Cochran lead Jeff Sluman by a shot after the first round of the Champions Tour's Boeing Classic in Washington State.
Russ Cochran lead Jeff Sluman by a shot after the first round of the Champions Tour's Boeing Classic in Snoqualmie, Washington on Friday.
Cochran shot a 6-under 66 to go two shots clear of Germany's defending champion Bernhard Langer, Ted Schulz and the 66-year-old Hale Irwin who had a hole-in-one on the par-3 ninth.
The 51-year-old home town favourite Fred Couples, fresh from his first senior major triumph at last week's Senior Player's Championship, posted a disappointing 73 to start the event all of seven strokes off the pace.
This in part, may have been because of the controversy that has surrounded his early presentation to Tiger Woods of a Presidents Cup wild card despite any tournament evidence that Woods, who missed the cut in the US PGA, has recovered the kind of fitness and form required for this high-quality event.
Cochran, the Senior British Open winner last month, had an eagle, five birdies and a bogey at the sunny TPC Snoqualmie Ridge on a day when the scoring average of 73.506 was the highest single-round total in the seven-year history of the tournament.
"The fairways firmed up and you would think immediately that it's a great thing when the fairways get firm for instance but a lot of times we were running out through the fairway into the rough so you had to be very careful out there," Cochran said.
The left-handed Cochran eagled the par-5 eighth to reach 2 under, birdied the 11th then had three straight birdies from the4 14th to take sole possession of the lead.
He slipped back into a share of it when he lost a shot at 17, but countered with a birdie on 18th to get back the lead 6 under.
Cochran missed more than two months this year because of a right wrist injury, but he came back with a vengeance to win the Senior British Open to claim his first senior major and his third Champions Tour victory
"To be honest with you, my round today just consisted of probably the best scoring that I've done since I've been out here on tour," Cochran said.
"I hit a poor chip, but other than that I made great par saves. I got the ball in the right spot and I made great par putts and lag putts and bunker shots and the whole works. I just scored really, really well."
Sluman birdied four of the final five holes to take outright second and said:."A really nice finish. I wasn't thinking of shooting 67 standing on the 14th tee box that's for sure, but you never know when you're going to make some birdies. It happened quickly and I was glad it happened."
Irwin holed out with a 6-iron from 185 yards on the ninth, his ball landing on the front of the green just over a bunker and then rolling in for his hole in one.
It was Irwin's sixth career ace and first on the Champions Tour.
"It's a shot that if you land on the green you're probably going to be long," Irwin said. "The distance for me was probably a 5½-iron but that was not going to have any spin. It was going to land on the green and run through. So I thought if I could really muscle up a 6, and I hit it really solidly and it landed about (a foot) from the cut of the green."
"It was going close the whole way. It wasn't kind of a fluky, hit the flag and fall down. It had to have just dropped in."
TOP 10 LEADERBOARD
66 – Russ Cochran 34-32
67 – Jeff Sluman 35-32
68 – Hale Irwin 32-36, Ted Schulz 34-34, Bernhard Langer 36-32
69 – Brad Bryant 36-33, Kenny Perry 33-36
70 – Hal Sutton33-37, Chip Beck 34-36, Mark Calcavecchia 34-36, Chien Soon Lu 36-34, Bob Gilder 34-36