COBRA LAUNCH LONGEST DRIVER EVER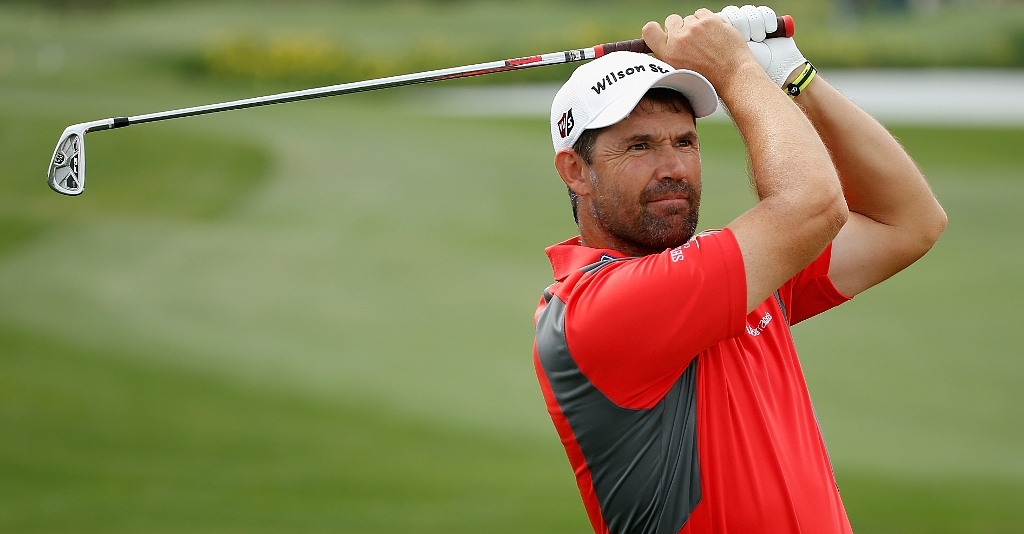 Cobra Golf, a leader in power technology, has started shipping its longest, straightest-hitting driver ever – the King Cobra L5V.
Cobra Golf, a leader in power technology, has announced that it has started shipping its longest, straightest driver ever – the King Cobra L5V.
This new, multi-material driver not only possesses Cobra's largest, most-forgiving club face ever, it also features 'Adjustable Flight Technology', which allows golfers to maximize their personal distance and accuracy through ball flight adjustment.
"The King Cobra L5V builds upon our award-winning, Tour-proven L4V driver, and takes performance to the next level," said Brian Zender, General Manager, Cobra Golf in a press release.
"It's the longest, straightest driver in the 35-year history of the Cobra brand."
King Cobra L5V Technology:
That unprecedented power comes via the King Cobra L5V's unique technology.
"We distinguished the King Cobra L5V from the rest of the pack, with three major technical advancements," says Scott Rice, Director of Research and Development, Cobra Golf.
"Its club face is the largest we've ever made, maximizing ball speed across the face. We utilized lightweight carbon composite to shift the Center of Gravity (CG) lower so more of the effective hitting area is where most golfers strike the clubface. We also employed an all-new technology to allow golfers to choose between a standard and draw-biased club face setting."
Largest Face in Golf:
The King Cobra L5V not only has the industry's largest club face, it also features Cobra's proven milled Dual Rhombus Face insert. Combined, these design features optimize ball speed by generating maximum Coefficient of Restitution (COR) across the entire face and delivering longer, straighter drives.
Multi-Material Technology:
The King Cobra L5V's clubhead features a 6-4 Titanium body and face insert, complimented by an ultra-lightweight carbon composite crown and sole inserts. Utilizing these materials allowed Cobra engineers to shift the CG lower – 68% of the effective hitting area is situated above the CG – and further back, for a high Moment of Inertia (MOI) value. Together, these characteristics promote a higher launch and lower spin, which translates into more distance and accuracy.
Adjustable Flight Technology:
To optimize distinct ball flights and shapes, L5V drivers feature an exclusive hosel design that enables golfers to easily adjust from the standard factory setting (0) to an increased draw-biased setting (1).
Every King Cobra L5V is equipped with a proprietary L5V torque wrench that inserts into the hosel screw port, so golfers can quickly and easily adjust the ball flight and/or change the shaft.
To allow for ideal weighting, every King Cobra L5V comes with a swingweight screw that helps balance the clubhead with the shaft. Each swingweight screw is specifically weighted for X, F or M stock Diamana Red Board shafts to maintain the ideal swingweight. There are also 30 custom shaft options available.
You can visit www.cobragolf.com/L5V for detailed instructions on adjusting the face setting/ball flight or changing the shaft.
Speed Tuning:
Since every player and every game is unique, the King Cobra L5V is Speed Tuned to provide individuals with a driver that's optimized specifically to their individual swing speed for consistently longer, straighter drives. By defining ball speed, swing speed or driving distance, golfers can be matched with their ideal club loft, ideal Mitsubishi Diamana Red Board shaft, and shaft weight – to maximize distance and accuracy.
Specifications:
– Clubhead Material: 6-4 Titanium Body with 6-4 Titanium Face Insert, Carbon Composite Crown and Sole Section.
Grip: Cobra Golf Pride New Decade 600R
Shaft: Cobra/Mitsubishi Rayon Diamana Red Board
Other information:
– Availability: King Cobra L5V drivers began shipping on October 1
– Price: The suggested retail price – $480.00
For more information about the King Cobra L5V drivers, visit us online at www.cobragolf.com, or contact Cobra Customer Service (800-555-9282) or Todd Colburn, Director of Cobra Global Marketing (760-930-2160).
NOTE: Titleist, FootJoy, Cobra and Pinnacle comprise the major golf brands of Acushnet Company, an operating company of Fortune Brands, Inc.