CLOSE HOUSE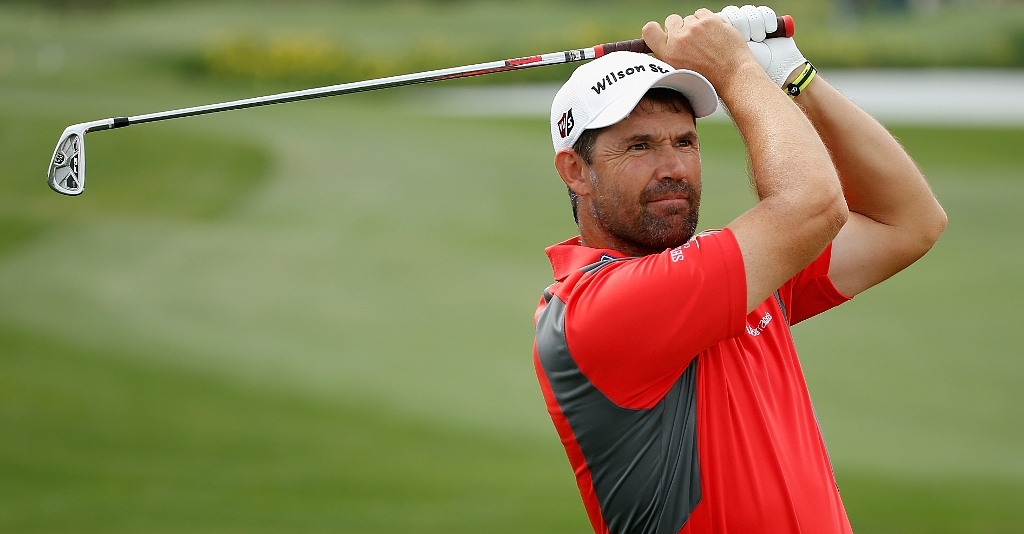 We take a close look at Close House where the owners are looking to build one of the North of England's top new championship courses.
"I want the best course in the North East," is what Close House owner Graham Wylie told his golf manager John Glendinning.
And Mr Wylie is arguably less than two years off seeing his dream become reality.
Close House was a country house with a decent 18-hole park course attached, but not a course that would have you travelling the length of the country to play.
Saying that, upon John Glendinning's arrival some five-years ago from the much famed Slaley Hall – the course was turned around with USGA compliant greens and a number of testing holes.
But Close House has bigger ambitions and work is well underway on construction of their new championship 'Colt' Course. The new 18 holes have been christened partly due to the Hall and the owner's equine connections but also to course designer Harry Colt. The legendary course architect's beliefs have been adhered to by designers Turner-Macpherson.
"I want this to be in the 1930s, 1940s style," Glendinning revealed to us after we met him in the temporary clubhouse.
"We are not going to be going down the current trend of everything being manicured to perfection.
"The bunkers will be Colt-esque, surrounded by wispy grass, making them a part of the course itself rather than features and they will all be cut individual in their own right – rather than one big sprawling hazard."
We met up following 18 holes on the old course, now christened the 'Filly' Course to stand in tandem next to its newer but bigger brother the Colt.
The Filly is a cunning course. An initial look at the scorecard lures you in, with a plethora of short par fours you have to think your way around. But there is length here too with two out of the last four holes being plus 400 yard par-fours, sandwiched by two par fives.
Upon our finish our party retreats to the temporary clubhouse where John is there to meet us.
With no disrespect to the Filly, our very enjoyable 18 holes is soon put to the back of our minds as we talk through 'The Colt' – potentially one of the finest courses that will ever be built in our lifetime anywhere in Britain.
The initial budget of £7.5million will not be far off, but the design is a constant thing as John confirms. "At the moment we are looking at 6,800 yards but we are pushing for 7,000 and think we will do that."
Having already had the privilege of playing the recently finished Rockliffe Hall – see review – just an hour south in the Tees Valley, I am keen to see what Close House just might have to offer.
And well, impressive is an under-statement. Our initial impression was under-stated as we drove down an ordinary entrance to see a part of the new complex – a forbidding looking section of four holes.
But this would all fit in as we were shown around, indeed it was revealed that the grand entrance we expected, but didn't witness on our way in, was not yet open – although we had a sneak preview and the eventual route into the course is along a stunning sweeping road surrounded on each side by already established foliage.
As John shows us round, he oozes with positivity about the course, his dream and baby which is final becoming a reality.
"It has taken us four years to get planning permission, and get all the land needed, we now suddenly have diggers everywhere – but soon they will be gone and before we know it the course will be open."
We enter the course by the 18th green – a truly stunning proposed finish. A downhill par four sweeping down to a green which is already protected by an ancient wall, which in turn will have a pond surrounding it making it almost an island approach.
This is surely the signature hole we comment? But no so, indeed John struggles to answer the question as there is more than one possibility.
The Colt Course is in three different sections, all of which are almost hidden from each other. Having seen the lower section – which incorporates the opening and the finising stretches – the next is directly above and houses five to nine.
The natural contours of the land are used to devastating fashion in this sector, the fifth already looks an intimidating approach – with the picturesque sixth another candidate for best looking hole. You will then move down to the ninth – a par three with enough water to send shudders down anyone's spine. Although not an island hole, you will need to carry a good 170 yards to make the dancefloor, although you could bail out to the right.
You then move onto the third sector – which will also incorporate the new Academy, driving range and fitting centre. It will also see a cafe especially designed for golfers coming off the ninth and John confirmed they were considering bringing in a compulsory stop – something which is widespread on the continent.
After a brief look at the metal work, John said: "Head up that hill, I want to show you this."
With the foot floored to the buggy – we climb, and climb and climb – and come to what we now know is the 13th tee – and one I remember that John suggested could very well become the signature of the course.
And well what a breathtaking site. Cut through the pines trees to an elevated tee, you feel as if you're in the Swiss alps. Awesome is not the word as John describes the monumental looking par four, which has a split fairway – like many on the course.
We retreat down the course back towards the location of the new clubhouse, just past the 18th green, to contemplate what we have just seen.
It is without doubt that we have witnessed something special, the effort and workmanship being put in is top-class – although the work-rate is also of the top-standard. John confirms that what should have taken 18 months could be done in six and they hope to have everything seeded this year.
If that is done then unbelievably we could be taking John up on his invitation of a preview round as soon as this time next year ahead of the official opening in 2011.
"I love showing people around here now," John beamed.
"We now have something to show, we can say this is the drive, this is the 18th etc – but we are already very proud and it is coming together exactly how we wanted.
"It is so great to be able to build a course, this was such a great opportunity."
If Close Hall does live up to expectations then Glendinning will surely become a sought after figure in golf management – but he will not be relinquishing control of his 'baby' anytime soon.
"I cannot imagine myself anywhere else at the moment, this place is so wonderful and I could not imagine having a better boss than Graham.
"I would not say that I would never like to build another course, one day, but this is where I want to be."
Speaking of Close Hall's long-term future – that brings the conversation round to ambitions for the new course.
And obviously the talk of Ryder Cup 2022 arises. With near