CLEVELAND LAUNCH ZIP GROOVE WEDGE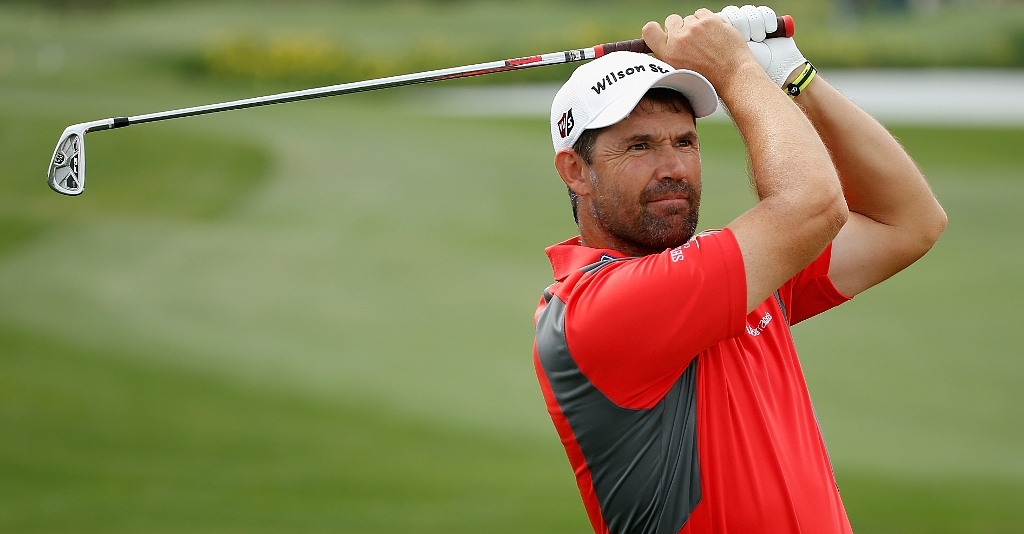 Cleveland Golf, arguably the makers of the most famous wedges in the game, are set to launch a new family member, the CG12 wedge.
Cleveland Golf, over time, arguably the makers of the most famous wedges in the game, are set to launch a new addition to their wedge family, the CG12 wedge.
Made from 8620 carbon steel, the CG12 wedge combines the classic design of a Cleveland wedge with the advanced manufacturing processes which have led to the latest breakthrough in wedge technology known as 'ZIP Grooves'.
This new ZIP Groove technology has given the CG12 wedge the biggest and most precisely milled grooves ever offered in a Cleveland wedge.
ZIP Grooves are milled to maximum conforming dimensions using a proprietary CNC mill bit that creates envelope-stretching geometry for added shot consistency.
During the manufacturing process, the integrity of each Zip Groove is maintained by the application of a proprietary coating for added protection throughout the critical face-sandblasting phase.
The CG12's unique milling process not only helps to optimize spin but also gives players of any level improved distance control.
Their larger groove volume, which helps channel more debris than wedges with traditional grooves, allows for increased club face contact with the ball.
These new Zip Grooves, coupled with an innovative plating process, has made the CG12 wedge into Cleveland Golf's most consistent, precise and visible wedge technology to date.
"The CG12 was designed to optimize spin and enhance the experience of shot-making," Scott Carlyle, Cleveland Golf's Business Unit Leader for Wedges, said this week.
"Players will definitely feel the increased 'ZIP' at impact."
The CG12 wedge will start to be shipped to US shops on May 18th and should sell at the minimum advertised price (MAP) of $109.
Available in chrome or Black Pearl finishes, high resolution images of the new CG12 wedge are available to download from the media section at www.clevelandgolf.com.
Based in Huntington Beach, CA, Cleveland Golf is a company that enjoys a strong presence on the PGA TOUR and other competitive tours worldwide.
Cleveland's staff includes players such as Vijay Singh, Boo Weekley, David Howell, and many others.
The company was founded in 1979 to produce high quality replicas of classic golf clubs from the 1940's and 1950's but soon became regarded as an innovative producer of original equipment in it's own right. It was acquired by QUIKSILVER, Inc. in 2005 and has remained steadfastly committed to providing 'Tour proven, premium golf equipment to passionate golfers at prices that ensure value to consumers.'
Other Cleveland Golf brands include Never Compromise Putters and FIDRA Performance Golf Apparel.