Clarke won't be forgotten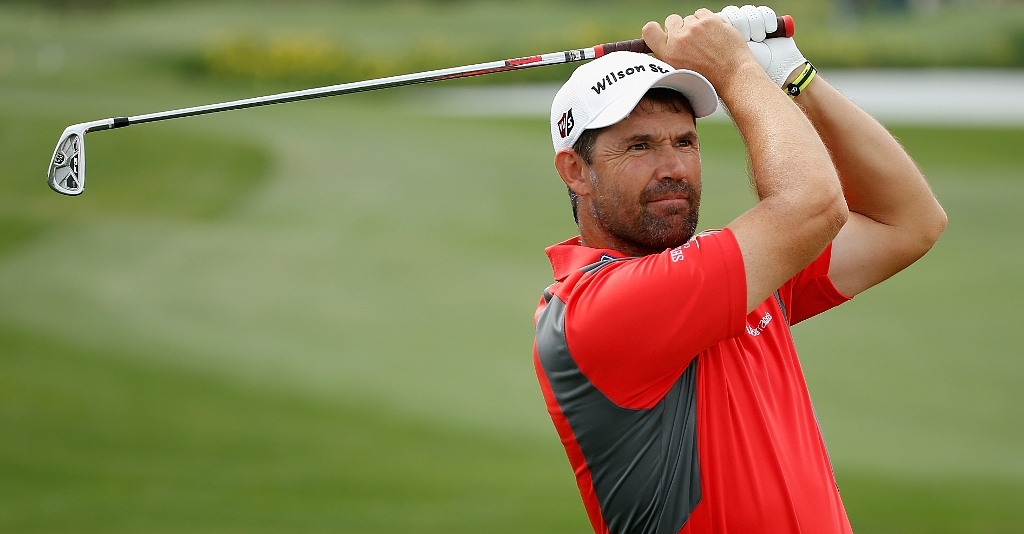 Darren Clarke will be remembered first and foremost for winning The Open at the 20th attempt – or 22nd if you include qualifiers.
Darren Clarke will always be remembered first and foremost for winning The Open at the 20th attempt – or 22nd if you include the two occasions in 1990 and 2008 when he tried to qualify and failed.
But nobody is likely to forget what he did in the Ryder Cup five years ago.
It was perhaps the greatest ever performance in the history of the Cup and contained perhaps its greatest ever birdie.
Six weeks before Europe and America gathered at The K Club near Dublin, the Northern Irishman's wife Heather lost her long fight with breast cancer.
Clarke had not qualified for the team, but after speaking to him in the days that followed her funeral, captain Ian Woosnam chose him as one of his wild-cards.
It proved to be an inspired choice. The rest of the side wanted to win as much for him as they did for themselves and so did the fans and Clarke, incredibly, won all his three games.
Few can imagine what it was like to receive the ovation he did on the first tee on the first morning, yet he struck a 300-yard drive into the perfect spot, hit his approach to 12 feet and sank the birdie putt.
"The crowd that Friday morning will be something I'll cherish forever," he said as Europe's celebrations started with him inevitably at the heart of them, a pint of Guinness in hand.
"It's done a lot for me. It's done a lot for people to show me how much they care about me and how they cared about Heather. That means everything."
And as for his part in the victory he added: "I can play sometimes. Not all the time – just now and again."
He has done that all his career, with one of his claims to fame being that he is the only man to have two rounds of 60 on the European Tour – in Monte Carlo in 1992 and The K Club seven years before his cup heroics there.
Born in Dungannon, 40 miles west of Belfast, he played for Ireland at boys, youths and senior level and turned professional with a plus-four handicap after becoming national champion in 1990.
Clarke came through the Tour qualifying school at the first attempt, but he finished only 112th on the money list in his rookie season and only narrowly avoided losing his card.
The following year, though, he finished runner-up to Bernhard Langer at the Honda Open in Germany and the first of his 14 victories on the circuit came in 1993 on the Belgian links of Royal Zoute – with Nick Faldo and Vijay Singh tied for second and both Langer and Seve Ballesteros joint fourth.
Much was expected of him after beating such star names, but it would be three years before he won again and four before his Ryder Cup debut came under Ballesteros' captaincy at Valderrama.
He was not best pleased when the Spaniard left him out on the first day and also omitted him from the second session of foursomes, but with Colin Montgomerie he beat Fred Couples and Davis Love – and Europe went on to win by a single point.
Clarke became a member of the next four teams as well and in 2000 beat Tiger Woods in the final of the Accenture Match Play to become Europe's first winner of a World Golf Championships event.
That earned him a million dollars and he did it again three years later in the WGC-NEC Invitational in Akron, but the majors continued to elude him.
At Royal Troon in 1997 he led after the first and second rounds, but then had a terrible shank with a three-iron and finished runner-up to Justin Leonard.
He was also third at Royal Lytham in 2001, then two years after that led The Masters by three with an opening 66 before falling back to 28th – his next best round was a 74 – and in the 2004 US PGA set the initial pace again with a 65 only to come 13th after another horrid shank.
Although the first Ryder Cup on Irish soil was such a success for him, he went nearly five years without a tournament victory and one writer put in print that he had "embarked on an inexorable descent into golfing irrelevance".
But then he won again in China, then in Holland – it was not enough for 2008 Ryder Cup captain Faldo, who gave his wild-cards to Ian Poulter and Paul Casey instead – and then again in Majorca this May.
The best was yet to come, though.
Here, summarising his career, is a the Darren Clarke factfile:
1968: Born Dungannon, Northern Ireland, August 14
1990: Becomes Spanish amateur champion and Irish amateur champion before turning professional with a plus 4 handicap.
1992: Scores a European Tour record-equalling round of 60 in Monte Carlo.
1993: Claims his first European Tour win at the Alfred Dunhill Open. Goes on to finish eighth on the Order of Merit.
1996: Secures his second Tour victory at the German Masters and again finishes eighth on the Order of Merit.
1997: Runner-up at the Open to Justin Leonard, but goes on to make his Ryder Cup debut and end the year fourth on the Order of Merit.
1998: European Tour victories at the Benson & Hedges International Open and the Volvo Masters help him finish second on the Order of Merit.
1999:Completes another round of 60 this time at the K Club. Later in the year he wins the English Open and goes on to make his second Ryder Cup appearance.
2000: Beats Tiger Woods in the final of WGC-Accenture Match Play and then retains his English Open title in June.
2001: Finishes third in the Open Championship, but lifts titles in South Africa, Ireland and Japan
2002: Wins his third English Open title and makes his third Ryder Cup appearance.
2003: Wins WGC-NEC Invitational in Akron and finishes runner-up on the Order of Merit.
2004: A fourth Ryder Cup appearance is followed by a second career title in Japan at the Taiheiyo Masters.
2005: Successfully defends his Taiheiyo Masters crown.
2006: Makes an emotional fifth appearance at the Ryder Cup, just six weeks after his wife Heather dies of breast cancer. Clarke won all three of his games at the K Club to help Europe claim victory.
2008: Ends almost five years without a European Tour win by lifting the KLM Open title.
2010: Named non-playing Ryder Cup vice-captain for Europe's victorious campaign.
2011: July 17 – Wins The Open Championship at Royal St George's at the 20th attempt.