Clarke wins as Wood falters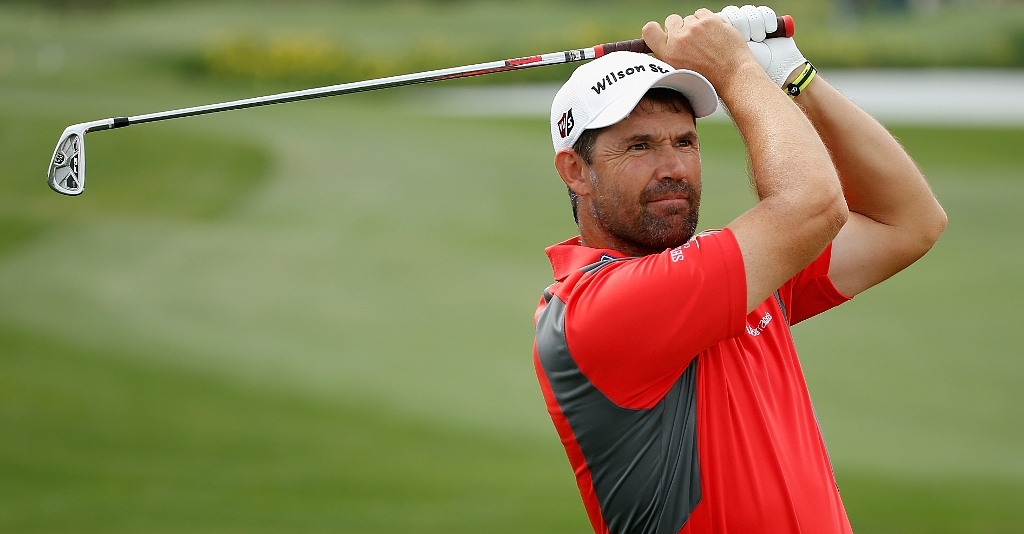 It was triumph for Darren Clarke and tragedy for Chris Wood at the Iberdrola Open in Mallorca on Sunday.
It was triumph for Darren Clarke and tragedy for Chris Wood at the Iberdrola Open in Mallorca on Sunday.
Leading by four shots overnight, England's Chris Wood was chasing his first European Tour title, but the 23-year-old's challenge fell apart on the back nine as he made five bogeys in all, eventually handing Clarke, who finished with a one-under-par 69, a three-shot victory.
Not even a near hole-in-one on the 18th for Wood could undue the earlier damage, as he finished with a four-over-par 76 that left him tied for second with fellow Englishman David Lynn, who shot 70 in his final round.
Clarke, the veteran chasing his first Tour title in three years and 13th overall, took advantage of Wood's implosion, picking up successive birdies on the 14th and 15th to seal the deal.
Earlier in the day, Clarke had brought Wood's four-shot lead down to just one, but the Northern Irishman found water on the 11th, resulting in a double bogey that could easily have been much worse.
It handed Wood his big lead back, but his problems were just beginning. Wood bogeyed 12 and 13, and then began another three-bogey stretch at 15 that effectively ending his challenge.
"Obviously disappointed and gutted," Wood told europeantour.com. "It was an extremely tough day on the course and it was a bit of a grind all the way round.
"Felt like I was doing alright and getting into my range and I hit a fantastic shot out the bunker on the 12th hole, a foot less and it was six feet away.
"But it's just carried on and gone up the tier and took three putts, it was almost an impossible putt and from there on I've struggled.
"When you start dropping shots and you hit one out of bounds your head starts going all over the place and it's difficult to keep going really."
Clarke, like last week's winner Thomas Aiken, was playing his first tournament after a lengthy break away from golf. He spent some time on holiday in the Bahamas.
"I had a really good time, felt very relaxed and worked on my game," he said.
"Sometimes you need to step back and look at things from a different perspective and that's what I did in the Bahamas.
"It's a bit of a monkey to get off my back after three years not winning so it's good. At the same time I feel a lot for Chris Wood – he's a young guy, a great player and I've been in his position before.
"I don't think the conditions were great for him today because he had to protect a lead but I do think that we don't have to worry about him. He will win and it will be sooner rather than later.
"On a personal note I'm delighted to have played quite nicely today and win the tournament."
Scotland's Alistair Forsyth finished alone in fourth thanks to a final-round 70, one shot behind Wood and Lynn.