Clarke: Westy can win the PGA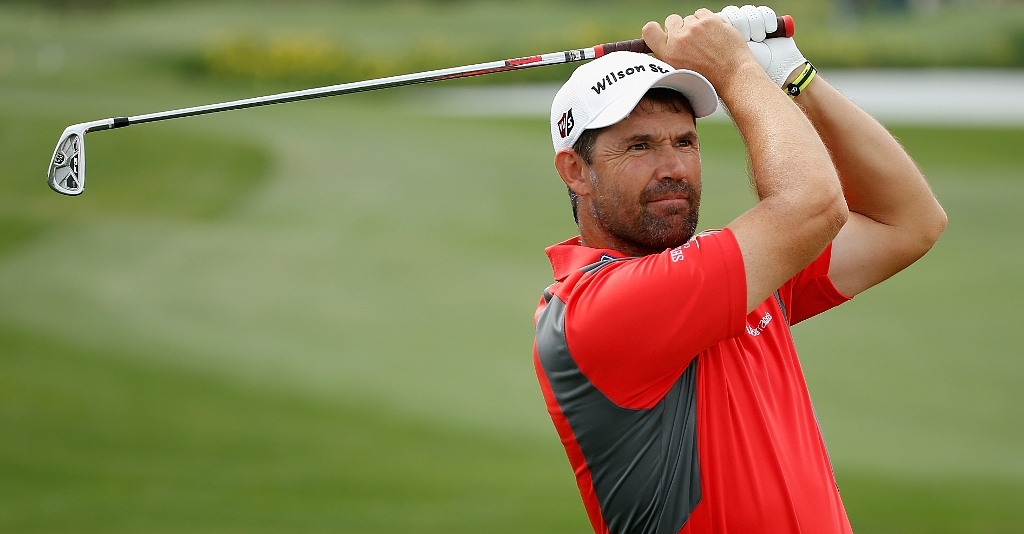 Darren Clarke didn't forget old pal Lee Westwood as he made the most of his first day as a major champion.
Darren Clarke didn't forget an old friend as he made the most of his first day as a major champion and winner of the much coveted Claret Jug.
The Northern Ireland star took time out from his celebrations with friends and family to express the hope that long-time golfing friend Lee Westwood would soon be joining him on the elite list of major winners.
The stocky Englishman, the current world No 2 behind compatriot Luke Donald, is four years younger than Clarke, whose heroics at Royal St George's last week hoisted him from No 111 in the World Rankings to No 30, but alongside Clarke, he too was playing in his 54th major when he teed off last Thursday.
The difference was that while Clarke finally came through after many years of toil and trouble, Westwood went away downbeat at missing the cut and knowing that once more he was going to have to pick himself up and start all over again.
Clarke believes he will – and what's more, that it won't be long before Westwood becomes England's next major winner
"Lee has done everything he can do to get himself into contention to win," said Clarke,.
"He has been there many times (six top-three finishes in the last three years). Unfortunately he's had guys that have played better or have had the bounce of the ball.
"I'm sure things will go his way because he's too good a player. The game is fickle – it hammers you. It hammers you and then it gives you something back.
"Of all people, I think Lee Westwood deserves something to be given to him and I'm very sure that he will still win majors, not just a major."
Clarke followed Charl Schwartzel and Rory McIlroy as winners of the three majors played so far this season.
It may mean something that not only are all three members of the same management stable as Westwood, last year's Open champion Louis Moisturize is also looked after by the same agent they all share, Andrew 'Chubby' Chandler
"Right now it's been tough for Lee, obviously, with Rory winning and then me winning and stuff," said Clarke.
"But if I was a gambling man, I would have a substantial bet on Lee Westwood winning the PGA in Atlanta – I hope he does."
The year's final major on August 11-14 is now one of the events Clarke can add to his schedule.
And not just for this year. His victory in the 140th Open has, besides it's huge financial rewards, guaranteed him a starting slot in the PGA for the next five years.
It has also earned him an automatic place in The Open until 2030 and in The Masters – a tournament he has missed in each of the last four years – until 2017.
And this by a man ranked 111 before the 140th Open and struggling to break into the World's top 100. Now at No 30 in the world, he is far enough into the Top 50 bubble to qualify automatically for all of golf's biggies, including the majors and the World Golf Championship second tier majors.
This astonishing turnaround for a man so frustrated by his lack of success in April was giving serious though to quitting the only career he has ever known
Luckily he didn't. A brief break sufficed and with his swing sharp again and his head clear, he has come marching back to join 2010 and 2011 US Open winners Graeme McDowell and McIlroy as the third Northern Irish golfer in the last 13 months to taste major success.
In the previous 149 years Fred Daly had managed this.
It's no wonder McIlroy this week has tweeted: "Northern Ireland …… Golf capital of the world!!", while McDowell jokingly described Clarke as "the first Northern Irish golfer to win a major in almost four weeks! Incredible".
He is also the third oldest player ever to win his first major. The previous two were 45-year-old Jerry Barber at the 1961 US PGA and 44-year-old Roberto de Vicenza at the 1967 Open.
In The Open alone only three champions have been older than Clarke – Vicenzo, Harry Vardon and Old Tom Morris.
All this was not lost on the man who has known his fair share of bad times – the worst of them all when he lost his wife, Heather, to breast cancer just six weeks before he summoned up the courage to play at the 2006 Ryder Cup at The K Club near Dublin, where he won all three of his games and Europe beat the USA.
Asked if he appreciated what he had achieved now more than he would have done when he came so close to winning at Troon in 1997 and Lytham in 2001, he said, without hesitation. "Most definitely.
"Ten years ago I took an awful lot of things for granted as a professional golfer. I'm much more appreciative of what the sponsors do, of what the players do and I'm much more switched on to everything that goes into the tournament."
Manager Andrew 'Chubby'Chandler, who now has the chance next month of achieving what is being dubbed the "Chubby Slam", believes that Clarke, moving back to his homeland and becoming engaged to former Miss Northern Ireland, Alison Campbell, has played a significant part in him being able to realise his dream.
"He's happy," said Chandler, "and during the week I could see he had the same disposition that he had when he beat Tiger in the World Match Play (in 2000).
"It happens about once every three years with Darren and now he's back where he feels he belongs. It's changed where he'll be playing and it's made his career."
There will be huge financial benefits inevitably, but with £16million Clarke was already the sixth biggest money-winner in European Tour history before he added another £900,000 on Sunday.
And let's not forget about the 2million pounds he'll receive as an incentive bonus from Dunlop. They don't pay him to wear their clothing, but, because on agreement with him, they do have to pay him big when he wins a major