Clarke urges R&A to think again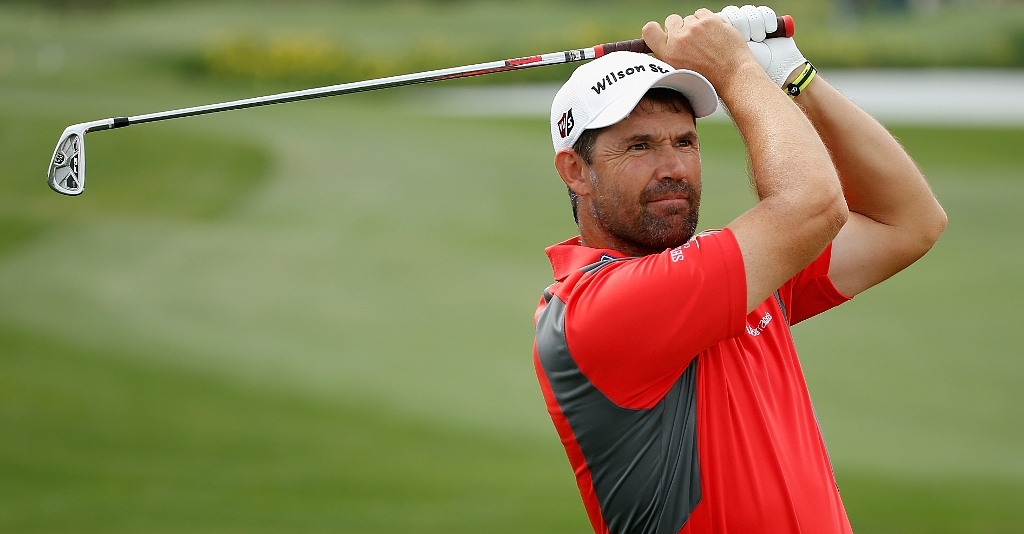 Darren Clarke has repeated his call to the R&A to re-examine their attitude towards staging an Open at Portrush.
Darren Clarke has repeated his call to the R&A to re-examine their attitude to the staging of an Open at Royal Portrush in Northern Ireland..
Golf's latest major champion after his stunning win at the 140th Open Championship at Royal St George's in Sandwich, Kent, on Sunday, was speaking at a press conference at Royal Portrush on Tuesday, during which he announced that he would be donating the gold medal he won at Sandwich to Portrush, his home club.
The medal will sit alongside that of fellow Ulsterman Fred Daly who won the Open in 1947 and Clarke believes that the incredible recent achievements of Northern Ireland – Graeme McDowell and Rory McIlroy have also won majors in the last 13 months – should lead to a rethink from the Open's organisers.
The R&A have repeatedly said that Royal Portrush – which staged the Open tournament for the first and only time in 1951 – lacks the infrastructure to host the event nowadays, but Clarke insists that any obstacles there may be can be overcome.
"There is a lot of momentum behind it," he stated. "As I've said this golf course is fit to host any tournament in the world.
"Logistics are pretty tough when it comes to staging a major championship like the Open, or indeed the Irish Open, but I'm sure if the R&A take a look at it … we play at Royal Lytham which is a smaller acreage than we have here and they manage to get that to work – they might see things differenrtly.
"Right now with G-Mac, Rory and myself doing so well it'd be wonderful if that was the case and we could get a major championship here.
"I've been fortunate to play all round the world in different places; some of the best courses in the world; but for me now, living in Portrush, to me this is the best golf course in the world.
"I feel very privileged to give Royal Portrush the gold medal so that everyone who comes into the club can see it there beside Fred Daly's."
Clarke, who did not go to bed, preferring to celebrated his surprise triumph at Sandwich all through Sunday night, revealed the party had continued long into Monday, but announced he had now managed to catch up on some sleep.
"I got a good 10-hour sleep (on Monday night)," he continued. "I was out for the count!
"It's been great feeling . I'm awful a lot more refreshed this morning, but it still hasn't quite sunk in that my name is on this trophy.
"It will probably take another few days for that to actually sink in, but I'm very proud to be sitting here as Open champion.
"I have read all the text messages now, there was support form a lot of different people and a lot of them brought tears to my eyes."
Asked why he thought he elicited so much good will from the public, the 42-year-old added: "Because I like a pint, have a smoke and do all the things I shouldn't do compared to all the other athletes out there.
"I'm just a little bit different. I'm a little bit older, allegedly wiser, and I tend to try and have as much fun as I can and I think people identify with that.
"I'm not your typical 'get up and go to the gym at 6am in the morning and do this and do that', sometimes I'm in a good mood, sometimes I'm in a bad mood, like everybody, I've just got to try and get myself in a good mood more often on the golf course."
When questioned if his win would see him change his attitude towards the way he played the game, Clarke said with conviction: "Absolutely not, nothing will change at all!"