Clarke takes command in downpour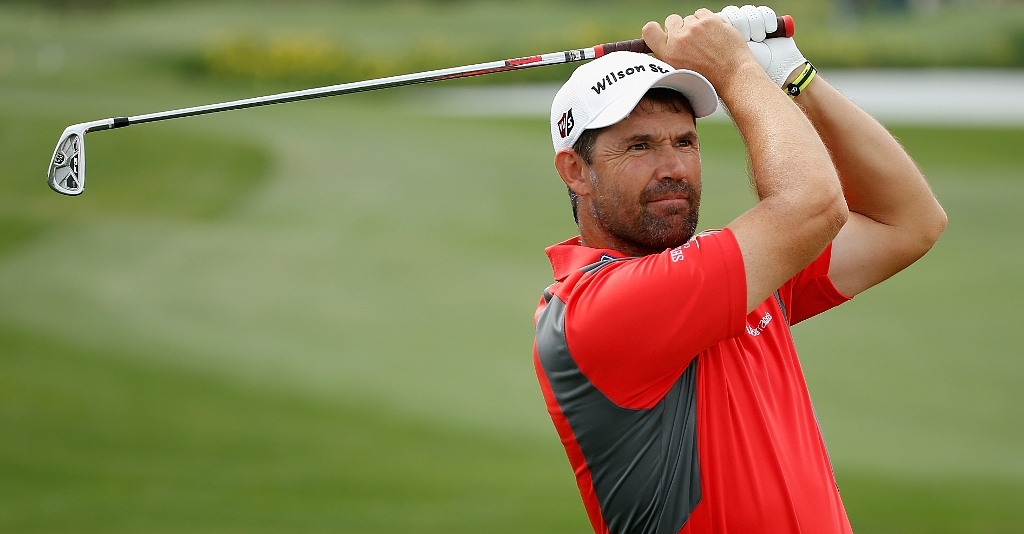 Another fine performance, this time in foul weather, has extended Darren Clarke's lead in the Barclays Scottish Open.
Darren Clarke turned in a second successive top draw performance on Friday, this time in foul weather, to take command of the Barclays Scottish Open at Loch Lomond after the second round.
The 40-year-old Ulsterman, now ranked only 179th in the world and down at 38th in the Ryder Cup points race, moved to 10-under par and three clear of second-placed Italian Edoardo Molinari after adding a four-under-par 67 to his opening 65.
Given the "brutal" conditions, Clarke considered it an even more satisfying round.
His one bogey – the only one he has had in 36 holes so far – came when he three-putted from just 20 feet at the short 11th.
Molinari, whose younger brother and World Cup-winning partner Francesco is in fifth place at five under, shot a 69 and admitted he would love to partner his sibling in the final round.
He said: "It would be nice to play with him on Sunday.
"We have double the chances of the others. We are competitive, but we are very close and happy for the other."
Welshman Bradley Dredge and Swede Peter Hedblom shared third place. They were partners in the first two rounds and have matched each other with scores of 67 and 69.
Clarke, superbly placed now to claim the Open Championship place which is up for grabs at the event, caused some laughter when he offered his own description of the morning weather.
When asked when was the last time he had played through such a deluge, he replied: "It wasn't torrential heavy rain, it was just torrential rain.
"If you're from Ireland there's a difference, a massive difference.
"We knew it was going to be very hard, but obviously at home in Portrush I've had much worse than this.
"When we got on the first tee and there was no placing we were all surprised. The ball was going nowhere and consequently the course was playing brutally long.
"You have to take what the course gives you and try to grind out a score. Certainly I've very pleased to have ground out four under – I thought anything around level par was going to be pretty good."
After his early slip-up – the 11th was his second hole – he sank a 15-foot putt on the next, chipped in for another birdie at the demanding 16th and holed from just off the edge at the first and third.
On the fourth a 20-footer found the target and he parred in over a closing stretch which saw John Daly slump from six under to two under and Ernie Els have back-to-back double bogeys.
Even a victory on Sunday would not lift Clarke – hero of Europe's 2006 win in a similarly wet week at The K Club – into an automatic qualifying position for the Ryder Cup.
Masters champion Phil Mickelson, who needed a top two finish to topple Tiger Woods as world number one, Ernie Els, Vijay Singh and defending champion Martin Kaymer were among the players to miss the cut by one at three over – Mickelson after hitting two balls in the water on the 18th, his ninth, and running up a quintuple bogey nine.
US Open champion Graeme McDowell safely made it through on level par after another 71.