Clarke not in favour of Olympic golf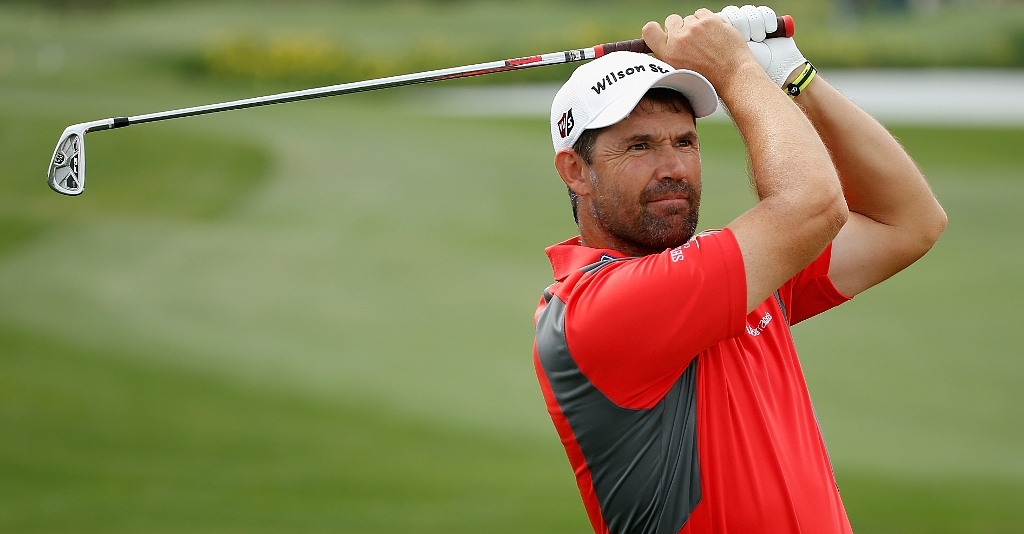 Darren Clarke does not think golf should be an Olympic Sport – but his was pretty much a lone opinion.
Darren Clarke does not think golf should be an Olympic Sport – but the Northern Ireland star seemed to be pretty much the lone voice against it.
Everywhere else, professional and amateur golfers, along with the officials charged with nurturing and growing the sport, were jumping for joy at the news that golf, together with rugby sevens, had been admitted to the Olympic movement and would make it's re-entry to the Games in 2016.
Clarke told Sky Sports: "I've always been against it because I grew up watching the Olympics and to me they are an amateur event.
"I know things have changed with tennis in there and basketball and all that. I can see why they are doing it to grow the sport around the world, but personally I don't think it should be in it.
"But that's just my opinion. It will help to make the game bigger and if I had the opportunity to play I probably would," added Clarke whose attitude that the Olympics is for amateurs is pretty much outdated.
Olympic boxing remains a strictly amateur code, but it is a rarity in an age when even athletics and swimming medals are chased after by fully professional sportsman and the bulk of the world best golfers, men and women, are overjoyed that they too now can set their sights on winning a prestigious Olympic gold medal.
Scotland's Paul Lawrie, Britain's last winner of a major, is one of them:
He said: "I would definitely play. I think it's important. There are so many sports in the Olympics now that are professional sports, so why can't golf be admitted? I would love to win Olympic gold."
Twice Masters champion Jose Maria Olazabal is another.
"I think it will be fantastic for the game of golf, but unfortunately 2016 is going to be too far for me," thre Spanish veteran said on hearing the news
Ryder Cup captain Colin Montgomerie, who spoke for golf to the IOC in Lausanne in June, stated: "I am so delighted to hear that golf has been approved for the Olympics in 2016.
"I am proud to have been a part of the process and it is a credit to everyone who has leant their support to this process.
"I have made my support very clear and I think this is a very significant moment for the game of golf and all of the players who are lucky enough to compete in the 2016 Olympic Games will be part of a truly unique experience.
"I think this decision will see us entering an exciting phase for global golf."
The two competitions in Rio will be separate 72-hole strokeplay for men and women, but the 60-strong fields will not come straight off the world rankings.
The top 15 qualify regardless of how many come from the same country and the remaining 45 will comprise the highest-ranked players from nations who do not already have two players.
Based on this week's rankings that would result in seven American men taking part – led, of course, by Tiger Woods and Phil Mickelson – but no other country would have more than two and only 37 of the world's top 100 and 45 of the top 200 would be there.
Britain's pair would be Paul Casey and Lee Westwood, while a total of 33 countries would be represented, right down to Juvic Pagunsan and Angelo Que of the Philippines at 374th and 390th in the world respectively.
The women's event would dig even deeper. Five Koreans and four Americans would be involved, plus Britons Catriona Matthew and Karen Stupples, but also there would be Indian Simi Mehra at 487th and Chilean Nicole Perret at 529th.
There would be 31 nations in the hunt for medals and only 26 of the world's top 100 and 43 of the top 200 would take part.
The European Tour visited Rio de Janeiro in 2000. The event took place at Itanhanga and Padraig Harrington, who was at Friday's final bid presentation, lost in a play-off to England's Roger Chapman.
The dates of the Games there will determine whether golf's major championship schedule has to be adjusted to make all players available for the trip, but the governing bodies had declared their willingness to do that.