Clarke looking to strike back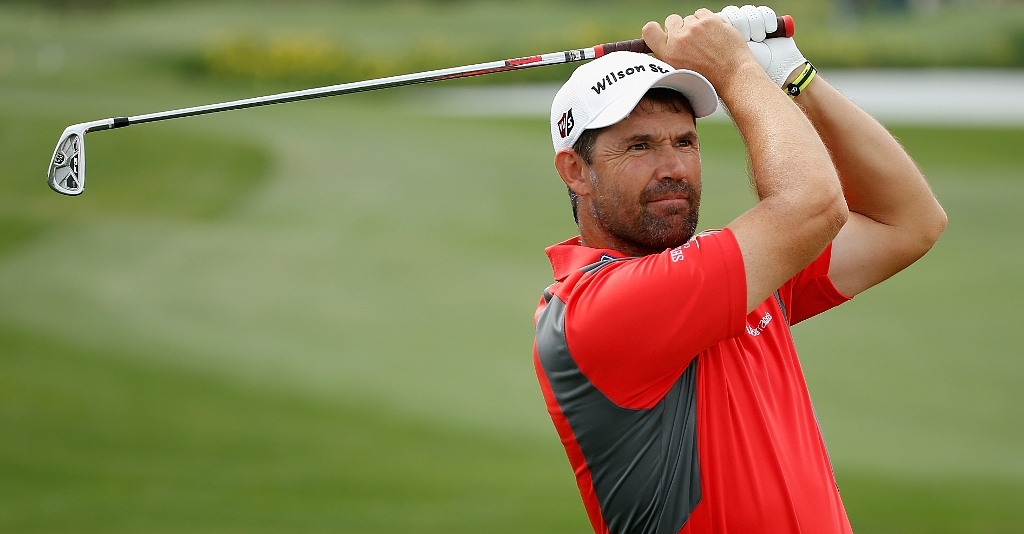 Darren Clarke is hoping to shrug away his wounded pride at this week's Volvo World Match Play Chamionship.
Open champion Darren Clarke is hoping to shrug away his wounded pride at the Volvo World Match Play Championship this weekend.
The 43-year-old Northern Irishman has not had a single top-10 finish since his Open Triumph at Sandwich in July 2010 and has not made a singe cut so far this season so he was not trying to hide his unhappiness when he spoke to the media on the eve of the Volvo Match Play which tees off at Finca Cortesin in Spain on Thursday.
When he was asked about motivation and the role it could play in rehabilitating his ailing game, he retorted: "My pride has been hurt. That's enough motivation.
"I don't need anything else. I've been so frustrated with the whole thing because I've been trying so hard. Too hard probably – not to justify the Open win, but to back it up.
"It's not as if I'm being lazy. Whenever I'm in Portrush I'm beating balls in all weathers.
"I don't want to play the way I've been playing and I'll just keep going, keep going, keep going – it must turn round at some stage."
He is not using it as an excuse, but Clarke, who will receive his OBE from The Queen at Buckingham Palace in two weeks' time, did point out that his commitments off the course have increased "10-fold" following his first major win.
"My problem is that I'm not very good at saying 'No'," he admitted.
"My schedule has been chaotic and that's why I didn't go to the Players Championship last week. Another trip to the States wouldn't have been any good.
"Hopefully one of these days my game will just click back into place. The bottom line is that I've just got to play better."
The season has been such a letdown that hopes of a return to Ryder Cup action this year are out of sight right now.
His last appearance was that emotional week at The K Club in 2006 when he won all three of his games only six weeks after his first wife died from breast cancer.
"At the moment I'm way out of the reckoning, but I have to say there's still a long way to go," added Clarke, who married for the second time in the Bahamas last month.
So far the only two tournaments this season where he was still in the field at the end were those with no cuts. He was 20th out of 35 at the Volvo Golf Champions in South Africa and then 43rd out of 72 in the WGC-Cadillac Championship in Miami.
Somewhat ironically the Cadillac was won by Justin Rose and it is the lanky Englishman along with a compatriot Robert Rock who will oppose Clarke in the round robin stages on Thursday and Friday.
The 24-strong field is divided into eight groups of three, with the top two from each group progressing to the last 16 after round-robin games.
Rose, who finished only 51st at Sawgrass on Sunday, found himself seeded at No 2 this week after 10 of the 11 players ranked ahead of him turned down the chance to play at Finca Cortesin.
Martin Kaymer, the world number nine, is top seed and is grouped with Dubai Desert Classic winner Rafael Cabrera-Bello and England's Richard Finch.
The Defending champion is Ian Poulter, who starts against Australian John Senden tomorrow and then on Friday will play compatriot Tom Lewis, the 21-year-old who led The Open an amateur last summer and then won the Portugal Masters, another of the qualifying events for this week's Match Play, in only his third start as a professional.
Paul Lawrie, playing his 500th European Tour event, is up against Peter Hanson and Camilo Villegas and Graeme McDowell faces Robert Karlsson and South African Jbe Kruger.