Clarke happy to see Woods return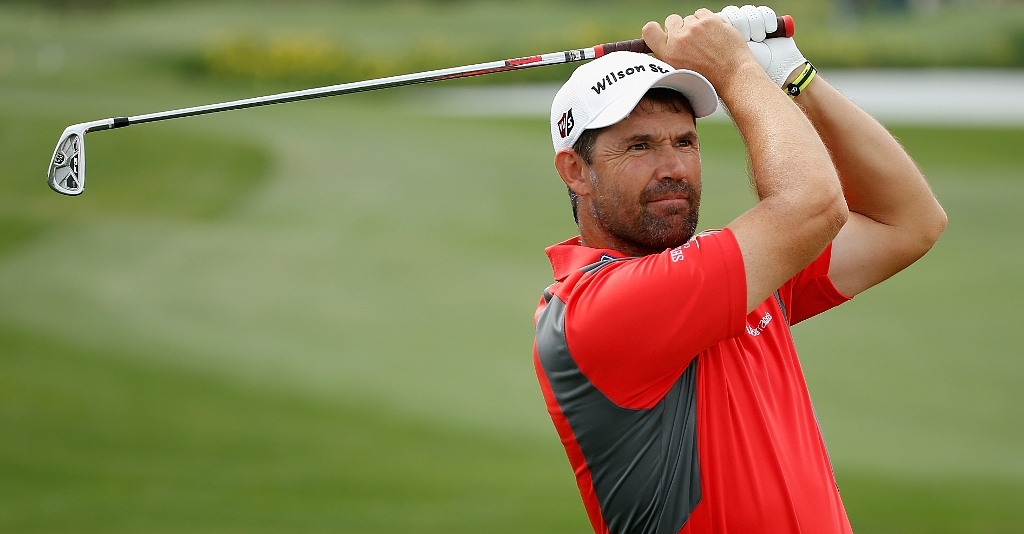 Darren Clarke has welcomed the news of Tiger Woods' return to professional golf at Firestone next week.
Darren Clarke has welcomed the news of Tiger Woods' return to professional golf at the WGC-Bridgestone Invitational next week.
Clarke and Woods are old friends, and not only did the Northern Irishman receive a couple of congratulatory text messages from the former world number one following his Open victory two weeks ago, he also received some very welcome advice from Woods during the tournament.
Clarke and Woods have been friends since the latter became a professional back in 1996, and they played together in the 1996 Open.
"It's great he's coming back to play again," said Clarke at the Irish Open on Friday.
"He's been a very good friend for a long time. He offered some helpful advice on Saturday (of Open week), but I'm not going to tell you what it was. That's between friends."
Clarke said he would soon text the American to convey his delight at his return.
Graeme McDowell is also happy to see the 14-time major winner back.
"I think we were all aware that if he didn't play by the PGA (on August 11-14) we might not see him again this year, so it's a good boost obviously," he told PA Sport.
"Firestone has some happy memories for him – not last year – and it's a big boost for the tournament and for any tournament he now plays in. They just have an extra dimension to them when he's in the field.
"He limped off the course last time. There's one thing hitting balls on the range, it's another putting your body under tournament circumstances because we hit it 15% harder in tournament play.
"You're putting your knee under more stress. We will see – I am sure he knows better than all of us the state of his injuries.
"It's just good for golf to have him back."
Though Clarke said he would be happy to be paired with Woods at Firestone next week, McDowell didn't share that sentiment.
"I don't have any particular desire on that," he said. "There's going to be a fair amount of commotion and buzz."
Padraig Harrington added: "Obviously it's great to see him back. Hopefully he's fit and healthy – and I'm looking forward to going down the stretch with him next week. There you go."
Woods admitted on his website that he had only recently starting hitting balls again after a long lay-off due to injuries to his knee and Achilles tendon, so it remains to be seen what kind of form he will bring into the event.
It's fair to say that the Firestone event has been very good to him in the past, though – he's won seven world championships there.
It also remains to be seen just who will be carrying his bag, as Woods has not yet named a replacement for the recently sacked Steve Williams.
The Golf Channel reported that friend and business partner Bryon Bell is expected to caddie for Woods next week, though that is yet to be confirmed.
For Woods, next week signals the start of what will hopefully be a return to form for a player who recently found himself outside the world top 20 for the first time since 1997.