Cink sunk by irrepressible Tiger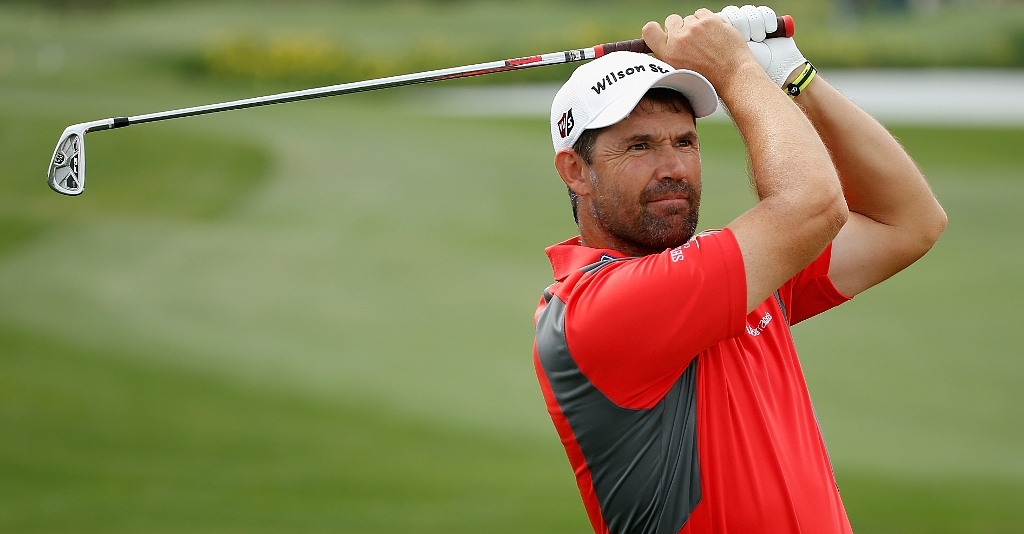 Tournament: WGC-Bridgestone Invitational
Venue: Firestone CC, Akron, Ohio, USA
Winner: Tiger Woods
Imperious Tiger Woods won his 5th title in five starts at the WGC Bridgestone Invitational in Akron on Sunday when he beat Stewart Cink in a play-off at the 4th extra hole.
This after the rampant World No 1 had shrugged away the memories of his disappointing 1-over 71 on Saturday and broken away from Paul Casey in the closing stretch at Firestone Country Club.
Jim Furyk and Davis Love III were also shaken off.
But not tenacious Stewart Cink
The lanky American overnight leader, given one of the Tom Lehman's Ryder Cup wild cards earlier this week, refused to believe in the Tiger hoodoo that has seen so many other stern challenges crumble in the closing stages this year, hung in with a solid 69, matched Tiger's 10-under 70 and was able to force a play-off.
And here again Cink fought like a Trojan, pushing Woods all the way to a 4th extra hole before the defending champion claimed the 5th WGC Invitational at the 4th extra hole, the 17th.
Here Woods put his approach on the green, some six feet from the pin and then nailed the put for birdie.
Cink, in the meantime, had missed the green and chipped close to the hole, but when Tiger's ball dropped in there was no longer any need to putt.
He'd lost by a shot when ironically the three closing birdies that reeled in Woods at the end of regulation play might well have been enough for his second victory had Woods not been allowed that controversial free drop at the 18th on Friday when his ball flew over the green, bounced on a cart path and then on the roof of a three-story Firestone clubhouse nobody had bothered to declare as being 'out of bounds' to eventually be picked up by a small boy somewhere at the back of the clubhouse.
Even Woods, who couldn't believe his luck when officials ruled the clubhouse to be a "temporary immovable obstruction" and allowed him a free drop, said as much.
And so Gary Player, who has always maintained that "the harder you practice, the luckier you get" was right after all.
It's the rub of the green – something Casey might know about.
The English young gun, beaten 3-2 in the 2004 Ryder Cup singles by Woods on the last occasion they went head-to-head, had two birdies on the front nine and led the field at 10-under after eight holes, but when Tiger turned up the burners on the back nine, and moved to 10-under himself, Casey stumbled with three bogies to finish on 7-under in a a four-way tie for 5th with Love, Lucas Glover, and Angel Cabrera, the long-hitting Argentine having hoisted himself into the top five with a best of the day 5-under 65.
Jim Furyk, the World No 3, matched Woods' 68 to finish alone in third place on 8-under.
Earlier, while Paul Casey was still leading, Lee Westwood, now needing a Ryder Cup wild card after falling ill during the third round, withdrew from the event.
The former European number one had to finish in the top six to retain any hope of qualifying automatically for next month's match, but his Saturday 74 had dropped him to 66th place in the 78-man field.
Westwood complained of feeling sick and feverish when he came off.
A doctor was called, but antibiotics failed to do the trick and after a bad night he announced he was pulling out and flying home.
Fred Couples, who had been staying in an adjoining hotel room, had the same symptoms and also pulled out of the tournament.
This coming week's BMW International Open in Munich is the final counting event in the 12-month cup race, but all Westwood can do there now is try to impress captain Ian Woosnam.
In his favour is that with Sergio Garcia he was Europe's top scorer in the record-breaking win in Detroit two years ago with four and a half points out of five and that he has twice been a winner on the K Club near Dublin.
The 33-year-old looked to have little hope of a captain's pick when he had seven successive missed cuts earlier in the season, but last month he was fourth at the European Open and joint second at the Deutsche Bank Championship in Germany.
He also began the US PGA championship promisingly with a 69, but fell back to 29th and then offered contrary evidence of his form on the opening two days at Firestone Country Club, following a nine over par 79 with a three under 67.
Westwood and Darren Clarke, whose wife Heather lost her cancer battle two weeks ago, are thought to be the two favourites for the wild cards, but Dane Thomas Bjorn and England's Ian Poulter are putting in late runs and there is still the possibility that Jose Maria Olazabal or Paul McGinley could be pushed out of 10th and ninth place respectively in the standings.
Especially as Olazabal has chosen not to play in Munich, insisting he needs to
rest.