Cink: It was a surreal experience'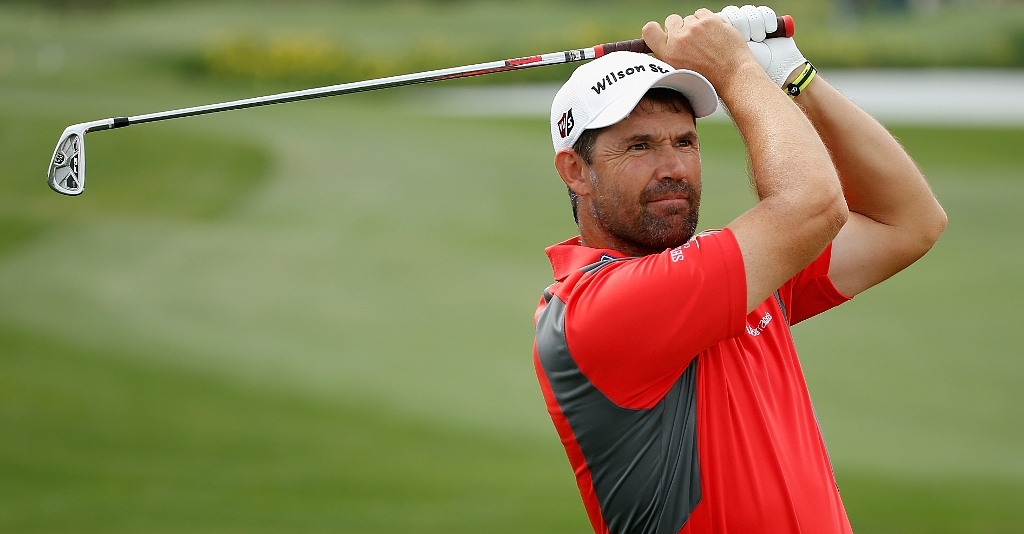 Stewart Cink described his Open victory as "a surreal experience" and paid a special tribute to Tom Watson.
Cink claimed his first major victory but in the process stopped five-time champion Watson becoming the oldest major winner in history – by an amazing 11 years.
Cink, winner of the four-hole play-off at Turnberry on Sunday by six shots, was overcome with him.
"Extraordinary just tips the iceberg," he said.
"Playing against Tom Watson, this stuff just does not happen. I grew up watching him – he has turned back the clock and I feel so happy just being part of it.
"I've just felt very calm all week. I played some links golf in Ireland last week and that was very good relaxation and preparation. I also found something in my swing."
It was his 14-foot birdie putt on the final green, however, that gave Cink his chance to deny Watson, who 30 minutes later bogeyed the same hole to join him on two under par.
"It's the most crucial putt I've ever struck in my life – just a sweet feeling," he added.
Cink earned £750,000 and Watson £450,000, while England's Lee Westwood and Chris Wood, who both bogeyed the last as well, took home £255,000 each.
Speaking after receiving the Claret Jug on the 18th green, Cink added: "I stand here a little bit intimidated by this piece of hardware I have in my hands.
"There are a lot of emotions running through my mind and my heart and I'm so proud to be here with this.
"I don't even know what to say. My hat's off to Tom. He turned back the clock and did a great job and it was fun watching you all week Tom."
Watson reflected on his near-miss and reminded everybody: "This ain't a funeral, you know.
"But it would have been a hell of a story, wouldn't it?" he added.
"It tears out your gut like it's always torn out my gut. It's not easy to take. I put myself in position to win and didn't do it.
"I hit a lousy putt and the play-off was one bad shot after another. Stewart did what he had to do and I didn't give him much competition.
"But what I take from this week is a lot of warmth – the crowds were just wonderful to me all week – and a lot of spirituality. And it was good fun."
Asked by a reporter what headline best summed it up Watson replied: "The Old Fogey Almost Did It."
THE STEWART CINK FACTFILE
1973 – Born May 21, Huntsville, Alabama.
1995 – Turns professional.
1996 – Wins three tournaments on the second-tier Nationwide Tour in America.
1997 – Joins PGA Tour and wins Greater Hartford Open in his rookie season to finish 29th on the money list.
2000 – Wins MCI Classic and plays on US Presidents Cup team.
2001 – Finishes third in the US Open at Southern Hills, missing a putt from 18 inches on the 72nd hole to take a double bogey and miss out on the play-off between Retief Goosen and Mark Brooks by a single shot.
2002 – Member of US Ryder Cup team beaten by Europe at The Belfry, losing his singles to Thomas Bjorn 2&1.
2004 – Wins MCI Classic for a second time and also the WGC NEC-Invitational, but is again on the losing side in the Ryder Cup as Europe win by a record nine-point margin at Oakland Hills.
2006 – Beats Sergio Garcia in their Ryder Cup singles match at The K Club to deny the Spaniard five wins out of five, but America again lose by nine points.
2007 – Finishes sixth in the Open at Carnoustie.
2008 – Wins Travelers Championship, his fifth US Tour title, and is finally on the winning side in the Ryder Cup as Paul Azinger's side win at Valhalla.
2009 – Wins his first major title in the Open Championship at Turnberry, defeating 59-year-old Tom Watson in a four-hole play-off.