Ciganda set for rare LET Double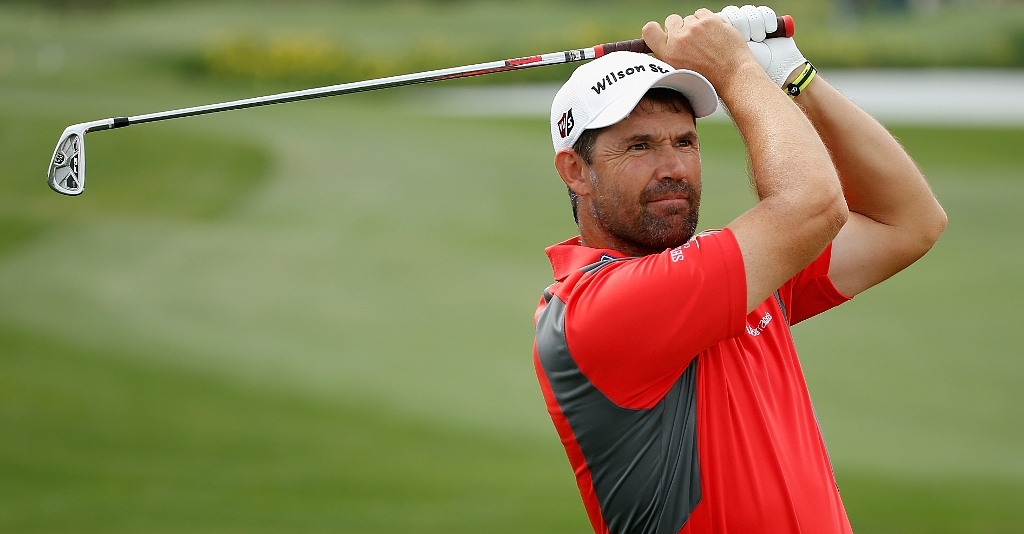 Carlota Ciganda and Caroline Masson top the list as the most likely winners of the LET's season-closing Omega Dubai Ladies Masters.
Spain's newest star Carlota Ciganda and German hot shot Caroline Masson top the list as the most likely winners of the LET's season-closing Omega Dubai Ladies Masters at the Emirates Golf Club this week.
And there is no longer anyone else besides Masson who can catch Ciganda in the race to carry off the ISPS Handa Order of Merit Award.
Ciganda currently tops the Tour's Order of Merit list with €242,789 and Mason, with €210,831 is now the only player left in the race who can stop the Spanish young gun from becoming just the second player in LET history after legendary Laura Davies to win both the Rookie of the Year and the Order of Merit awards in the same year.
This is not quite the case in the hunt for the Ladies Masters itself, however..
Almost all of Europe's best will be teeing off at the Emirates on Wednesday so there are a host of possible winners, just some of them being Scotland's Carly Booth and Catriona Matthew, Paraguay's Julieta Granada, Australia's Stacey Keating, Italy's Diana Luna, China's Shanshan Feng and English veteran Davies, to name just a few.
Most people's favourites this week, nevertheless, are either Ciganda or Mason or both.
Both women have been playing some magnificent golf this year, but in recent weeks it has been Ciganda who has charged clear, her two victories and additional nine top 10 finishes, including her tie for 4th in last week's Hero Women's Indian Open, elevating her €32,000 clear of Masson in the race to win the €35,000 bonus that will go to this year's Order of Merit winner.
Indeed Mason's chances of squeezing past Ciganda at the last moment seem pretty slim for to get there the 23-year-old from Gladbeck will need to finish in one of the top three places on Saturday and Ciganda will need to miss the cut altogether.
And, quite frankly, that is highly unlikely in the light of the fact that US college graduate has been firmly set on a winning roll almost from the time she graduated to the professionals ranks.
But then again, golf being golf, nothing is ever definite until, as the old saying goes, 'the fat lady sings' and Masson is not without hope and form, having tied for 11th at the LPGA Q-School in the US on Sunday to earn her 2013 LPGA Tour Card.
"I know I have to play really well to catch Carlota. I know she's had a great year. She's a great player. I knew when she was coming out on Tour that she was going to play great," said Masson, the 2012 South African Women's Open champion who, if she does win this year's LET Order of Merit, would be the first German to do so in the 34-year history of the Tour.
"I've had a great year. I'm happy with what I accomplished so far, and if I can pull off a top three this week, you know, I'll be even more happy."
Ciganda, meanwhile, is quietly confident of being able to win on Saturday and to achieve a rare double by clinching the Order of Merit title .
"I think it's an advantage if you are first on the Money List, but I don't like to think too much about that," said the 22-year-old from Pamplona who won in Holland and China this season.
I just like to think about playing golf and playing on the course and if you give it 100 percent when you are on the course, I think the result is going to be good and if you play good, you're going to stay at the top."
Being back at home has also helped relax the Spanish star.
"It's been a very good year," a smiling Ciganda said. "Living with my family again makes it easy to travel. I studied in the States so it's nice to be back home again, and I really like playing in Europe."
She also declared that she was "very happy to be in Dubai.
"I really like playing here (at the Emirates Golf Club) – and the people here. The food is really good, and the course is amazing. It's in great shape and I think (playing here) is a great way to finish off the Ladies European Tour."
The Omega Dubai Ladies Masters will see 108 players compete over four rounds from Wednesday for a purse of €500,000. The year-ending tournament is being played at Emirates Golf Club for the seventh consecutive year.