Chopra in command after day two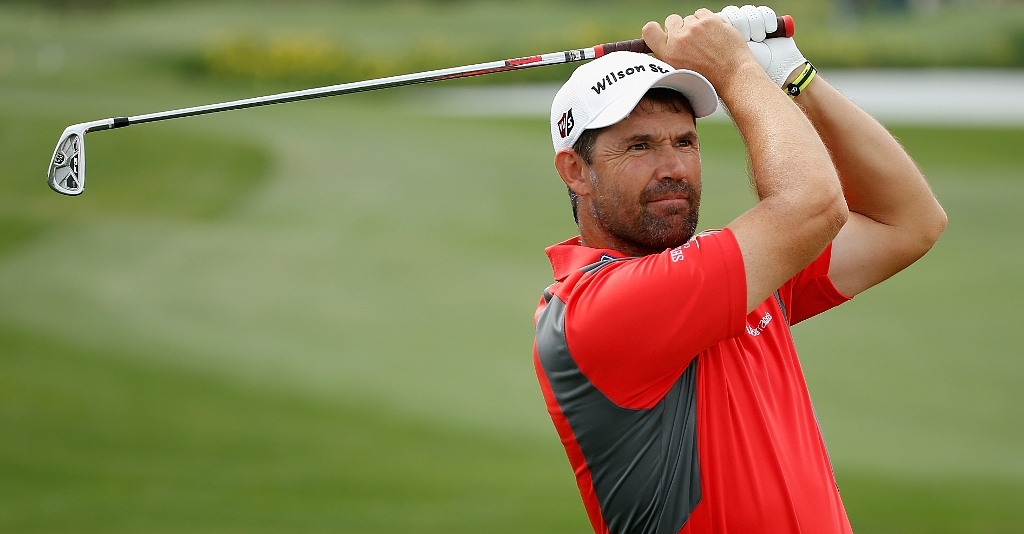 Daniel Chopra of Sweden has completed a marathon Friday with a sparkling second round 65 and the lead.
Daniel Chopra of Sweden has completed a marathon Friday to top the Iskandar Johor Open leaderboard with a sparkling second round 65
Chopra, a two-time PGA Tour winner, returned to the scenic Horizon Hills Golf and Country Club on Friday morning to complete the last four holes of his opening round before finishing his second round with a sparkling six-under-par 65.
His 13-under-par 129 total in turn gave him the clubhouse lead at the US$2 million Iskandar Johor Open in Malaysia before play was suspended for a second and final time on Friday by darkness.
A total of 70 players will return at 7.20am on Saturday to complete their rounds, but at this stage an in-form Siddikur of Bangladesh, who had fired a 67 to lead the Asian charge, was sitting in a clubhouse tie for second place with Sweden's Christian Nilsson and Michael Jonzon on 134
"My first-ever professional win was here in Johor so I have fond memories of this place. I love Asia. I grew up in India and spend all my youth travelling around Asia. This is my second home," smiled Chopra, who totalled
Chopra took advantage of the ideal scoring conditions early in the morning, making the turn in 33 before shooting four birdies in six holes highlighted by three straight birdies from the 13th hole.
"I didn't drive the ball as well as I did yesterday but my putting was perfect. My iron play needs a little bit more work on the driving range this afternoon. If I can get that sorted out and get some rhythm with that than I should be good for the weekend," said Chopra, who earned his 2012 PGA Tour card through the Nationwide Tour this year.
Siddikur of Bangladesh, winner of the 2010 Brunei Open, birdied his opening two holes before making a huge 15 feet par save on hole 15. He added three more birdies against one bogey for a 67 to lead the early Asian charge.
"I'm happy with my round because my hitting has really improved. I missed the cut last week and that was disappointing but I'm glad I've regained my form. I'm in good position, I think it sets me up nicely for the weekend," Siddikur added.