Choi takes charge at AT&T National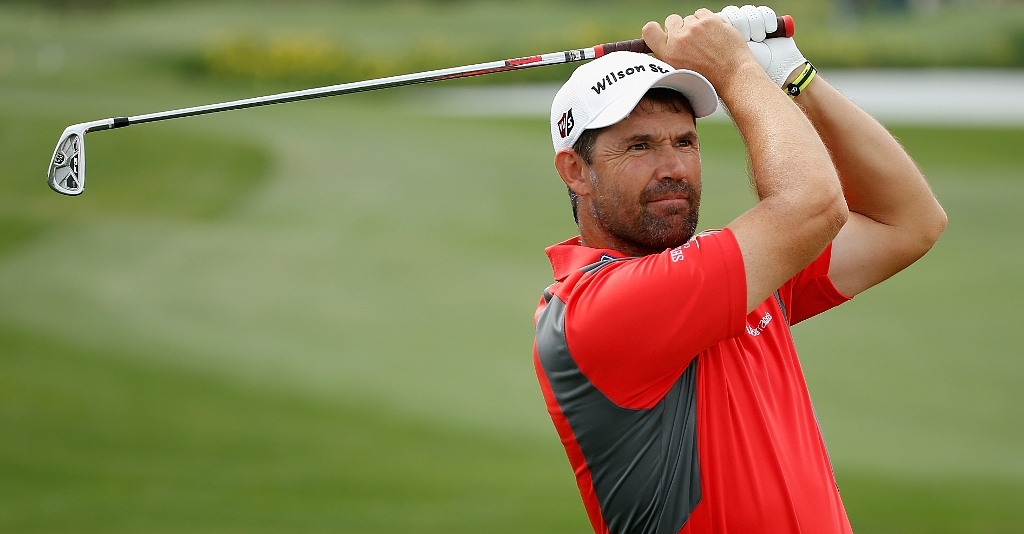 South Korea's KJ Choi put together a sparkling 64 at the AT&T National on Friday to grab a two-shot lead.
South Korea's KJ Choi put together a sparkling 64 at the AT&T National on Friday to grab a two-shot lead at the halfway mark.
Choi stayed steady for much of his round, playing his first 12 holes in one-under-par, but he really lit up on his last six, birdying five of them to finish on seven-under 133.
"As I kept making birdies, I noticed that the reactions of the gallery, the people were very positive," he said.
"I started feeling that … I'm working toward a special round."
"I think my putter felt good starting from the first hole," added Choi.
"I sort of had a trust within myself that I'd be able to play a better front nine [than the first round], and I was able to make five birdies. So I think that was the key."
It was a case of staying on the fairways and giving himself one makeable putt after another for the Korean, who is chasing his second win on the PGA Tour this year after his superb victory at the Players Championship in May.
He'll take heart from the fact that he won this very tournament back in 2007, its inaugural year.
Despite his two-shot lead, there are still as many as 20 players within five shots of Choi's seven-under total, as the Aronimink course continued to play tough for all the players despite the perfect conditions.
Four players are tied for second on five under – Chris Riley, Justin Leonard, Bo Van Pelt and yet another South Korean, Charlie Wi.
Wi shot a 66 to add to his opening 69, and he acknowledged the unforgiving nature of the course.
"This is a golf course where you can run up a bunch of bogeys," said Wi after his 66. "You're not going to lose too many spots if you make par. If you stay patient out here, that's probably the most important thing."
Four more players are tied for sixth, three shots off Choi's lead – Charles Howell III, Bryce Molder, Jeff Overton and Kyle Stanley.
Joint overnight-leader Adam Scott clawed his way back from a double-bogey on the par-three 14th to make two birdies in his final four holes. It lifted him to a more respectable one-over 71, and leaves him four shots off the lead.
The double on the 14th came thanks to a poor tee shot that left him with a horrible lie in the rough, and a three-putt from 45 feet after he failed to make the green with his second shot.
But playing alongside Choi for the day, Scott recognized the importance of salvaging his round at the end.
"Those birdies were really big," Scott said. "It's easy to get it stuck in reverse on a course like this. And playing with K.J., the way he was going at the end, it was nice to keep in touch."
Elsewhere, Jim Furyk missed the cut for the fourth straight tournament, as his poor form continued. It's the first sime he's missed four straight since 1995.