Choi still top, but Gal closing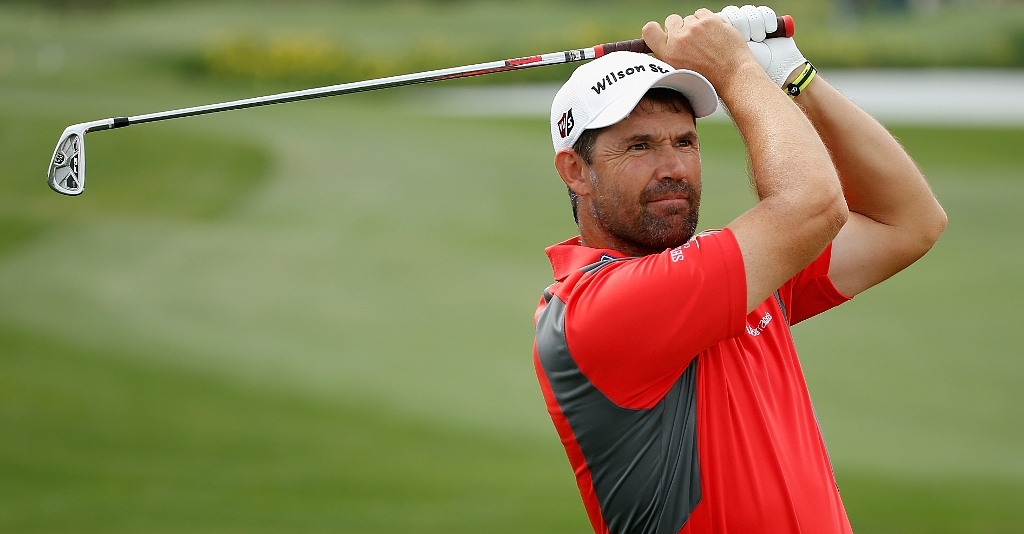 Na Yeon Choi has held onto the lead after Friday's second round of the CME Group Titleholders.
World No 4 Na Yeon Choi fired a 1-under 71 to hold on to the lead after Friday's second round of the LPGA Tour's season-ending CME Group Titleholders at Grand Cypress Resort in Orlando, Florida – but Germanys Sandra Gal is closing.
Choi leads Gal by one shot while Paula Creamer and Hee Young Park are three back in a tie for third heading into Saturday's third round.
After opening with a sparkling 66, Choi stumbled a little on a second day when swirling winds caused havoc for many players and had to be happy with a 1-under 71 in the face of the catch-up 69s shot by Gal and Creamer.
Choi started day two with a disastrous four-putt double-bogey on the first hole and was two-over-par through 6 holes, but winner of last month's Sime Darby LPGA Malaysia, began turning things from the 7th hole with a stretch of three birdies and in the end did enough to stay in front.
"Today the wind did a lot of switching, so when my caddie gave me a number, I just had to trust that number, line up with the target and hit it," Choi said. "It was a very tough day today."
On a day when scoring conditions were difficult, Sandra Gal would have been more than happy with her solid 3-under score and her second place heading into the weekend.
"That was definitely a nice round, kind of had a slow start, probably got good use of the wind a little bit and I just made some putts on the back nine, played 4-under on the back, and yeah, hitting it to the right spots and thinking your way around the golf course smartly, that was the key, I think, today."
When asked if her the creative side of her nature had helped her through Friday's windy conditions, Gal exclaimed, "definitely!" – Gal lists some of her hobbies on LPGA.com as playing the violin, singing, dancing and painting.
"I have a lot of shots that I can hit," Gal said. "I like to curve the ball once in a while if a pin is tucked, and I do see a lot of different shots, especially around the greens. I'm a very visual person, so I think that helps."
Paula Creamer has always had the golf game to win on the LPGA Tour, as witnessed by her nine career victories, but this year the American has been working on improving it with a swing change to give her more length.
That's not an easy task when trying to do it in the middle of a golf season and her results this year have reflected it
"I'm a very good iron player, but for a driver, my golf swing didn't really match up when hitting a long drive because my swing was too steep, but (that swing) has been one of the strengths with my iron play so I am trying to work at two different swing, hitting the ball on the way up with my driver
Because I am so much stronger now in my left arm after surgery to my left thumb, I'm able to do more things, being able to hit a ton of golf balls and not feel a thing, whereas before I wasn't able to do that."
Creamer said the effects of her changes have been noticeable. Her results have improved toward the end of the year. She's recorded back-to-back top-10 finishes in her last two events on the LPGA Tour.
"Sometimes when you do have to do swing changes, it's very difficult to do it on the driving range and then take it to the golf course under pressure," Creamer said. "That's something that I have had a very hard time with, and I think I'm getting to the point where I can finally trust what we're doing."
It was a breezy day at Grand Cypress on Friday with winds averaging 16 mph and gusting up to 24 mph for most of the day but one player that didn't seem to mind the wind was Hee Young Park. The 24-year-old shot one of the better rounds of the day with a 3-under 69 that put her in a tie for third with Paula at 4-under-par.
Having grown up in South Korea, Park said that she is used to dealing with the wind and her ball flight is actually lower than that of many other players on the LPGA Tour. So for her, it would be an advantage if the wind kept up for the final two days of the event.
TOP 10 LEADERBOARD
37 Na Yeon Choi (Kor) 66 71
138 Sandra Gal (Ger) 69 69
140 Paula Creamer 69 71, Hee Young Park (Kor) 71 69
141 Wendy Ward 70 71
142 Suzann Pettersen (Nor) 73 69
143 In-Kyung Kim (Kor) 72 71, Jimin Kang (Kor) 72 71, Mina Harigae 72 71
144 Belen Mozo (Spa) 73 71, Michelle Wie 71 73, Jenny Shin 72 72, Azahara Munoz (Spa) 69 75, Anna Nordqvist (Swe) 69 75, Cristie Kerr 68 76