Choi leeds, but Ochoa lurks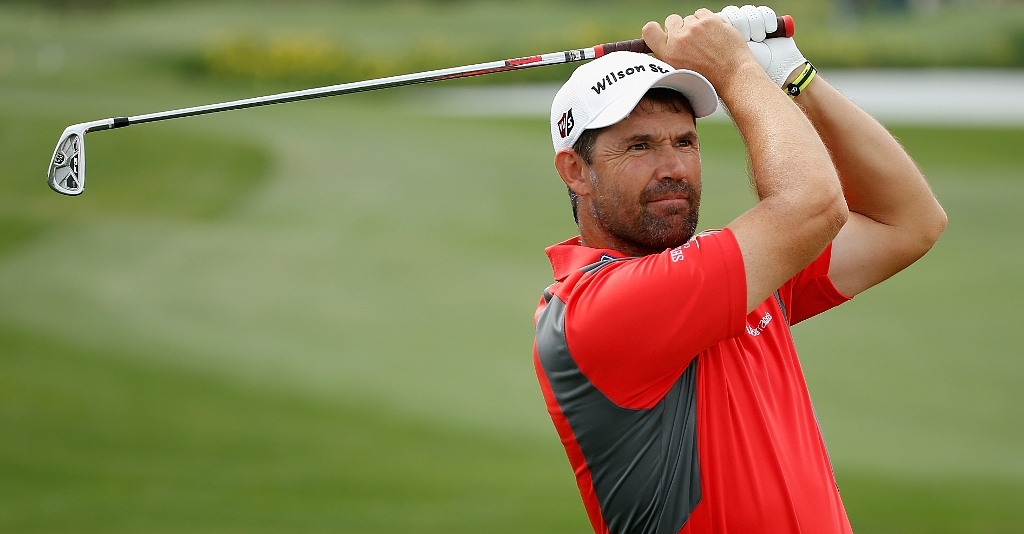 Na Yeon Choi is expecting an "interesting week" after snatching the 1st round lead from Lorena Ochoa at the US Women's Open.
South Korea's Na Yeon Choi is expecting a "very interesting week" after snatching the first round lead from Mexico's World No 1 Lorena Ochoa at the US Women's Open.
Choi, a four time Tour winner who opened with five-birdie, two-bogey 3-under 68, wasn't exaggerating – and this not only because she already has Ochoa, who is lean and hungry to win her first US Women's Open, snapping at her heels on an un forgiving Saucon Valley Country Club course where birdies are hard to come by.
It's also because of the threat posed by some of the other highly-placed front runners in the chasing pack
Ochoa opened with a 2-under 69 and shares second place with the equally dangerous former US Open winner Cristie Kerr and Jean Reynolds, who, if only because she is an unheralded qualifier and has started so strongly, must also be considered interesting
A second Korean, Hee Young Park, is a further stroke back in sole possession of 5th place, but right behind her, lurking just three shots back in a group of six, is Swedish upstart Ann Nordqvist who so dazzled the field a few weeks back at the second major of the year, the PGA Championship, when, with just five previous starts on the LPGA Tour under her belt, the super rookie stole the show from under the noses of the stellar field to grab the title.
On that display, she might well be able to do it again although this time, with Ochoa looking better than she has in quite some time, and an upbeat Choi a picture of confidence, it may not be so easy.
Choi came out with all guns blazing and made Saucon Valley's narrow fairways look wide and it's fast and tricky greens look tame as she birdied her first three holes and four of her first five.
Two bogies mid-way through her second nine slowed her down and she stayed with pars after that, but it was still an impressive performance on a course expecting to be the toughest the world's best women will play this year
"I know it's a difficult course, but I was really excited to start my round and I think it was going to be a very, very interesting week for me," the 21-year-old said through an interpreter.
"I think being here (at the US Open) for the second time, being on the Tour for two years now, I think I find it much more comfortable," Choi added.
"I now understand better about the magnitude of this US Women's Open, and to be honest, I think I'm much more comfortable playing on this tour and these golf courses than I am in Korea, so, you know, everything is good for me."
Ochoa, who teed off early on Thursday on the back nine, stumbled a little with early two bogeys but the soon-to-be married Mexican star quickly offset them with two birdies before the turn and then moved below par with consecutive birdies at the 2nd and 3rd holes on her inward loop.
"It's always hard to be 100 percent at 7:30 in the morning," she said. "I'm just glad I beat it today, and will try to do the same tomorrow."
On the par-4 second hole, Ochoa rolled in one of the longest putts of her life -a 50-foot monster that veered right and left and went up hill and down dale before diving into the cup for a birdie three.
Kerr, wisely using her knowledge of being a former Women's Open champion here, hit 15 greens and 10 fairways in a round of three birdies and a bogey, . She nailed birdie putts of 15, 12 and 8 feet and shrugged off her only bogey.
"I'm an Open champion, I know what to expect," Kerr said. "You have to take what the course gives you at a US Open. You try and be aggressive when you can, but most of the time you can't be."
Reynolds, a two-time winner on the Futures Tour and the leading money winner on the LPGA's developmental tour, posted four birdies and two bogeys and a chance to take sole possession of the lead at the 18th but missed a getable birdie putt.
"I was pretty nervous," Reynolds admitted. "But then again, coming in under the radar and being up among the leaders at the US Open after the first round is pretty awesome."
One of the five tied with Nordqvist is the 14-year-old star Alexis Thompson whose level-par 71 is easily the lowest amateur score after the first round and is her finest showing after missing the cut in the last two years.
Thompson from Coral Springs in Florida and the reigning US Girls Junior champion, was in 2007, the youngest Women's Open qualifier in history at the tender age 12.
Former champion Laura Davies, who received a special exemption that extended her streak of competing in this championship to 24, opened with a 1-over 72, as did 14 others, including Paula Creamer, Christina Kim, Brittany Lincicome and three amateurs.
Defending champion Inbee Park opened with a 4-over 75, and two-time champion Juli Inkster made her 30th straight Open start with a tired-looking 7-over 78.
ALL THE FIRST ROUND SCORES (USA unless stated, par 71):
68 Na Yeon Choi (Kor)
69 Jean Reynolds, Lorena Ochoa (Mex), Cristie Kerr
70 Hee Young Park (Kor)
71 Anna Nordqvist (Swe), Young Kim (Kor), Eun Hee Ji (Kor), Alexis Thompson, Kristy McPherson, Candie Kung (Tai)
72 Sun Young Yoo (Kor), Meena Lee (Kor), Brittany Lincicome, Christina Kim, Jennifer Song, Paula Creamer, Ji-Yai Shin (Kor), Azahara Munoz (Spa), Yoora Kim (Kor), In-Kyung Kim (Kor), Momoko Ueda (Jpn), Jessica Korda, Laura Davies (Eng), Hye Jung Choi (Kor)
73 Joo Mi Kim (Kor), Yuri Fudoh (Jpn), Stacy Prammanasudh, Candace Schepperle, Karen Stupples (Eng), Anna Grzebien, Haeji Kang (Kor), Maria Hjorth (Swe), Carolina Llano, Dewi Schreefel, Meaghan Francella
74 Lindsey Wright (Aus), Allie White, Morgan Pressel, Song-Hee Kim (Kor), Suzann Pettersen (Nor), Ai Miyazato (Jpn), Johanna Mundy (Eng), Carin Koch (Swe), Maria Hernandez (Spa), Alena Sharp (Can), Nicole Hage, Nicole Castrale, Shanshan Feng (Chn)
75 Karrie Webb (Aus), Hee Kyung Seo (Kor), Amy Yang, In-Bee Park (Kor), Brittany Lang, Brittany Altomare, Louise Friberg (Swe), Becky Morgan (Wal), Jennie Lee (Ae), Kris Tschetter, Allison Fouch, Kyeong Bae (Kor), Mika Miyazato (Jpn), Giulia Sergas (Ita), Sandra Gal (Ger), Sun Ju Ahn (Kor), Alison Lee, Maria Jose Uribe (Col), Amanda Blumenherst
76 Hannah Jun, Kristen Park, Miki Saiki (Jpn), Cindy Lacrosse, Diana D'Alessio, Rosie Jones, Karine Icher (Fra), Ji-Young Oh (Kor), Teresa Lu (Tai), Akiko Fukushima (Jpn), Jimin Kang (Kor), Se Ri Pak (Kor), Mi-sun Cho (Kor), Victoria Tanco, Meaghan Stasi
77 Ani Gulugian, Angela Park (Bra), Jee young Lee (Kor), Michele Redman, Pat Hurst, Leta Lindley, He yong Choi (Kor), Ya-Ni Tseng (Tai), Mikaela Parmlid (Swe), Soo-Yun Kang (Kor), Mina Harigae, Jeong Jang (Kor), Anja Monke (Ger), Beth Bader, Caryn Wilson, Ji-Hee Lee (Jpn), Sophia Sheridan (Mex), Lisa Ferrero (Mex), Laura Diaz
78 Minea Blomqvist (Fin), Katherine Perry, Juli Inkster, Hee-Won Han (Kor), Esther Choe, Michelle Shin, Lindy Duncan, Shiho Oyama (Jpn), Jamie Fischer, Meg Mallon, Angela Stanford