Choi in front at LPGA finale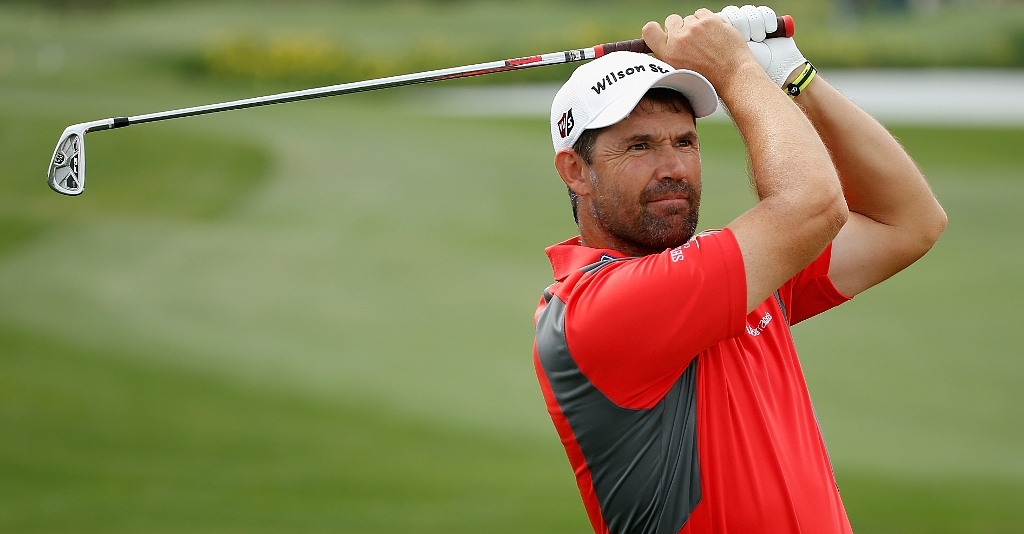 Korean Na Yeon Choi has taken the first round lead at the LPGA Tour's season-closing CME Group Titleholders.
South Korea's Na Yeon Choi has taken the first round lead at the LPGA Tour's season-closing CME Group Titleholders championship.
Choi went one shot up on an elite, limited field made up of the Tour's top finishers this year with a seven-birdie, one-bogey, 6-under 66 at the Grand Cypress Resort in Orlando, Florida.
Her closest pursuers are American Morgan Pressel and Australia's Karrie Webb, who both shot 5-under 67s and a second American, Cristie Kerr and a Swede, Marie Hjorth, who are tied for 4th at 4-under 68.
Hjorth won this season-ending event at Grand Cypress last year when it was played as the LPGA Tour Championship ,
World No 1 Yani Tseng, who has dominated the golfing headlines this year with her 12 world-wide victories and two major triumphs, had a sluggish start with a 2-under 70, but she cannot be ruled out to win again. Not with her famous ability to go really low when she needs to.
Choi's first round success here keeps the 24-year-old buoyant in a season in which she has managed seven top-10 finishes in her last nine events, including a win at the Sime Darby LPGA Malaysia and a runner-up finish at the LPGA HanaBank Championship in Korea.
"I think from after the British Open I had a great feeling about my game," said Choi.
"After that I played consistently (well), I think, and then especially at Mizuno I had a great final round. I shot 8-under par. And then I think I took something from Mizuno to here."
Choi made a club switch back at the Mizuno Classic in Japan earlier this month and it has certainly produced results. She added a 5 hybrid to her bag and took out her 5 iron in an effort to get a higher trajectory on her shots. It appeared to work in Thursday's first round as she used the club to make a good few of her birdies.
"I hit like five or six times with that new club, and made four birdies," Choi said. "I like that new club."
Morgan Pressel's last victory came at the 2008 Kapalua LPGA Classic and so it's been a little over three years since her last victory on the LPGA Tour and it has put her under pressure.
"I think I just need to become comfortable again being around the top of the leaderboard and giving myself chances week in and week out," she opined.
"That's why I play. That's what I'm here to do. I come to a tournament, and my first goal is to win. You know, I felt good out there today. I didn't feel like I was pressing too hard. I know I have a bad habit that I've gotten into and that's when things start to go well, I start to press and almost become afraid of the hole. So I was able to stay patient, stay with my game throughout the entire round, so hopefully I can continue to do that for three more days."
Karrie Webb got off to a blazing start to this year's 2011 LPGA Tour season with a tie for third place finish at the season opening Honda LPGA Thailand. The Aussie then went on to notch back-to-back victories at the HSBC Women's Champions and RR Donnelley LPGA Founders Cup and record four additional top-20 finishes.
It wasn't until July's Evian Masters that Webb hit a slump and since then has notched only one additional top-20 finish at the Mizuno Classic earlier this month.
"I obviously got off to a great start and I think expectations rose a little bit too high," said Webb.
"I had a good US Open, one of my better ones for a while, so I was happy about that but then a disappointing Evian and the British, and really a flat time after that."
Cristie Kerr has won at least one tournament on the LPGA Tour in each of the last seven years, but entering 2011's final event here this year, Kerr has yet to record a victory and her fine streak is in jeopardy.
The 34-year-old will have to win this week to add to her career total of 14 victories.
Kerr has three runner-up finishes and three third-place finishes this season. She had an impressive streak earlier this season when she finished in the top-3 in five straight tournaments but somehow a victory has eluded her. She has also had to battle wrist tendonitis which began at the Solheim Cup and a stomach bug that she's dealing with this week.
"It's felt like a bit of bad luck has stopped me winning this season," said Kerr who has had three runner-up and three third-place finishes.
"It's felt like, you know, some of the tournaments where I came in second I played awesome but somebody played better. That's the way it goes sometimes
Yani Tseng shot a 2-under 70 in Thursday's opening round…Maria Hjorth, who won the season-ending LPGA Tour Championship at Grand Cypress last year, opened up the tournament with a 4-under 68…A total of 27 players in the 59-player field shot under-par in the first round of the CME Group Titleholders on Thursday.