Choi in charge at Safeway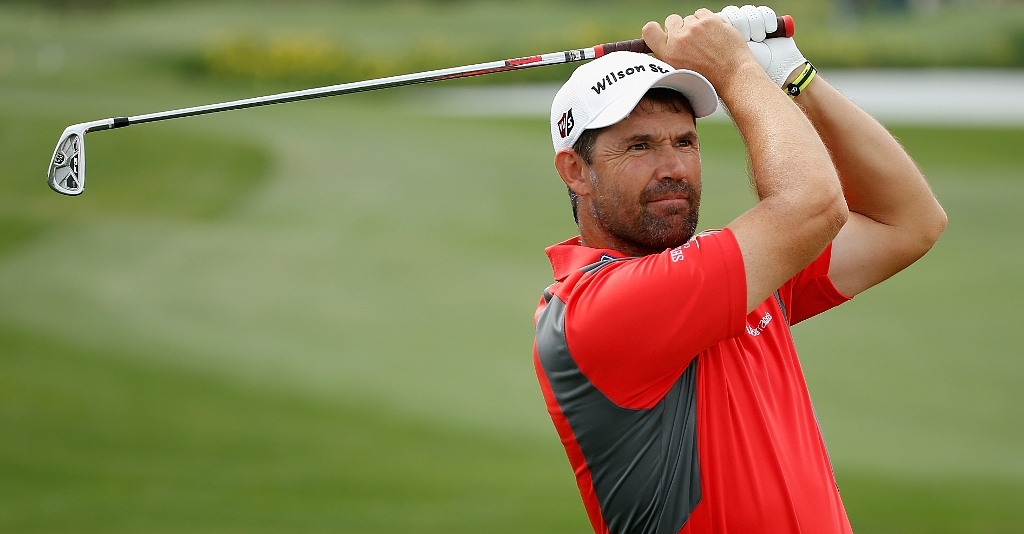 World No 5 Na Yeon Choi fired a six-under par 65 on Friday to take a two-stroke lead in the LPGA's 54-hole Safeway Classic.
South Korea's World No 5 Na Yeon Choi fired a six-under par 65 on Friday to take a two-stroke lead over Grace Park after the first round of the 54-hole Safeway Classic.
Choi took command early when, after an opening birdie at the second, she went on a spectacular spree that saw her post seven consecutive birdies from the fifth at the Ghost Creek Course at Pumpkin Ridge Golf Club in North Plains, Oregon.
Choi was still at eight under and towering over the field by all of four shots when she reached the 18th, but here she stumbled with a double bogey and had to settle for moving into the weekend at six under, two clear of Park and three in front of Sweden's Anna Nordquist, American Ashli Bunch and two more Koreans, Se Re Pak and MJ Hur.
Defending champion Ai Miyazato is five shots off the pace in a tie for 11th place after opening with a one-under 70.
Choi's blip? Perhaps she was feeling the pressure of expectations?
After all, last year was a great one for her. She notched two wins and recorded 16 top-10 finishes en route to capturing the 2010 LPGA Official Money List title and also the Vare Trophy for the lowest scoring average.
But all that brought expectations into the picture for the 23-year-old.
"After last year I had a lot of pressure on myself from Korea; from sponsor, media, they wanted better results so I had a lot of pressure when I started this year," Choi explained.
"But I tried to play LPGA tournaments, and I think I'm doing okay. You know, we have a lot of tournaments left, so I'm fine, I think."
Choi is still seeking her first victory in 2011, but she's had five top-10 finishes this season, which included two third-place finishes at the Avnet LPGA Classic and at the Sybase Match Play Championship.
Choi's goals for 2011 were not all golf course orientated.
Working on her English over the winter months was also on her agenda and she has dedicating many hours to improving her grasp of the language.
"I traveled with an English tutor as well as my own workout trainer [this season]," Choi said. "I didn't know that I am like a really dedicated person, but I think I needed it. I felt last year. I don't know. I play in America, so I think I have to speak English well to get more connected with the American fans. So that's why I learned English."
Park has not captured a victory on the LPGA Tour since 2004, when she won twice (the Kraft Nabisco Championship and the CJ Nines Bridges Classic) and took home the Vare Trophy. Park was a player on the rise at that time, but back problems have slowed her down since then as she's had 96 starts since then without a victory.
On Friday, Park was able to put together a solid four-under 67 that included five birdies and one bogey.
"I started out really well today," she recalled afterwards.
"I birdied four of the first six holes, and made some big putts to save par to keep myself at four under. My putting obviously was really good, and I stayed very consistent. Nothing fantastic, it was kind of boring golf. But I hit a lot of fairways and a lot of greens and made a lot of good putts."
She is hopeful that the problems with her back are behind her and she can return her to the winner's circle.
"It's been great, so I honestly have no excuses," Park said.
"In the past that (her back injury) was my excuse and that was the truth. But right now I'm as healthy as I've been in ten years, and yeah, knock on wood."
THE TOP 10 LEADERBOARD
65 Na Yeon Choi (Kor)
67 Grace Park (Kor)
68 Anna Nordqvist (Swe), Se Ri Pak (Kor), M.J. Hur (Kor), Ashli Bunch (USA)
69 Jimin Kang (Kor), Wendy Ward (USA), Stacy Lewis (USA), Suzann Pettersen (Nor)